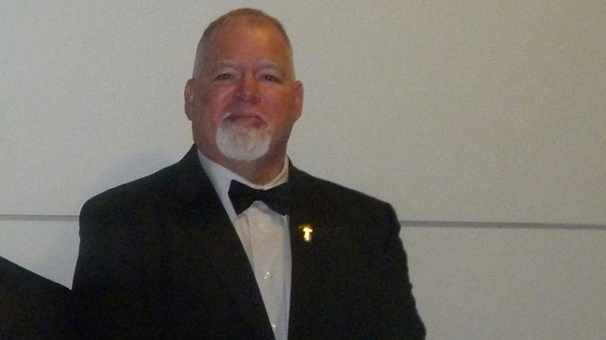 Steve Robinson Tribute

Steve Robinson was a champion of Veterans struggling with Post Traumatic Stress. Read the touching tribute below written by his brother Ken Robinson, who served in the U.S. Army and Special Operations, and Steve's Biography at the bottom of the page.


Steve was born into chaos, a family of seven children, led by a US Marine father - shot down twice in war, with undiagnosed PTS. Life at home was scary, after Vietnam. Someone other than Dad came home. We were both children of the 60's, and watched as good young men and women returned home from Vietnam, departing fresh and whole, returning like chopped beef, if they were lucky enough to survive the medevac. Including our own brother, and father.


We used to call the procession of chaplains and on-call duty officers THE PASSOVER. They would appear ominous to us as children, in their black staff cars as they slowly drove at a crawl - by each residence on base. All of us would fall silent - as we prayed for them to "passover." We feared the car would one day stop right in front of us.



There was a strange, child-like, survivor guilt when it stopped next door that day, and devastated our best friend instead.


Steve was a student athlete, the school Casanova, and he followed me into the Army. He said his most dangerous High School mission was dating three girls named Pam, at the same time. Voice recognition became a family challenge. After high school and meeting a few Pam "big brothers" Steve enlisted for Airborne and the Rangers, joining the early 1st Battalion (Ranger) 75th Infantry, and later 10th Special Forces in Germany. One of my proudest days as a big brother was seeing him awarded for saving another soldier's life, and pinning on him his Ranger tab, and Master Parachute wings. His own wounds in the army increased his resolve to help soldiers when he experienced first hand how poor the army care was at most bases, and how appalling it was in the veterans administration.


He made a commitment and swore a life-oath to make sure those without a voice would have their needs heard in the halls of power. Many a General ignored Steve's warnings about veterans care - and had early retirements for their ineffective leadership. His close work and expertise with Dana Priest (WASHPO) on the Walter Reed scandal won the Pulitzer Prize.


Steve's reward was looking in the faces of the men and women he visited in the wards of the wounded all over the nation. He would hear, listen, and help them overcome unbelievable odds to receive the basic fundamentals of decent health care. He would watch them individually heal, along with their family - it was his sustaining energy, and his life's work


Many months ago his work toll gave him a wake up call, he suddenly had a widow makers stroke (and survived).



In normal Ranger fashion, Steve was back on his feet too soon. In weeks, fielding calls, working with Congress, and informing the White House on glaring holes remaining in their system. He was driven by the sheer numbers of the disenfranchised, homeless, and suicide rates. He said to me, if not me, who? If not now, when? People are killing themselves everyday.


So he kept working 18 hour days, 7 days a week, selflessly helping anyone and everyone who called at all hours of the day or night. He mentored generations of veteran service providers.


Sometime in the past 24 hours that energy of this great man was extinguished. He died at his desk, in his office at Prudential at the age of 51 - while helping veterans fighting for health care from the DOD and VA.


His goal was recognition by our government that they were failing a generation and class of veterans never before seen in our history. He knew from our own family that war wounds are generational and passed at times from father to son, husband to wife.


He also knew which senior doctors, by name, were doing everything in their power to roll back the work he and others performed with peer reviewed science. He fought those bureaucrats who manipulated science, disregarding informed committee findings and played politics with our nations youth and treasure.


I now have those names - their day of reckoning is coming - before the congress of the united states. Please keep the work alive, support your local veteran service organizations in your local area. It will take all of us to fix this decades old problem. It can only be accomplished if we demand a bi-partisan approach to all Veteran issues.


Steve leaves behind a crushed wife with unfulfilled dreams of a retirement with her best friend, earned and stolen by "gone too soon." He leaves behind his work, and his ethos for the voiceless.


We both believed that a nation that does not care for its wounded, is doomed eventually to be consigned to the ash heap of history. It does not have to be so. But we must build and deploy more Steve Robinson's to continue this worthy fight against all odds.


What will you do?


Ken Robinson


Steve Robinson Biography


Stephen L. Robinson

U.S. Army Veteran and Noted Veterans Advocate



Retired Army Non-Commissioned Officer with twenty years of service in conventional and Special Operations assignments including: 1/75th Ranger Battalion, 24th Infantry Division, 1/10th Special Forces, 8th Infantry Division, Ranger Instructor, 6th Ranger Training Brigade, Long Range Surveillance Detachment Team Leader in Korea, ROTC Instructor, and finally in the Office of the Secretary of Defense as a briefer and analyst on health effects which arose out of the 1991 Persian Gulf war.



After retiring in October 2001, Steve became an advocate for veterans. He held the position of Government Relations Director, Executive Director and Program Director in three separate non-profits where he monitored Department of Defense, and Department of Veterans Affairs, programs and policies. He served on the Department of Veterans Affairs Research Advisory Committee on Gulf War Illnesses and was a Special Adviser on chemical and biological weapons exposures to Vietnam and Gulf War Veterans.



As a subject matter expert, Steve testified numerous times before the House and Senate on matters pertaining to suicide, PTS, Mental Health and the resiliency of the force. He led Congressional hearings on veterans care at Walter Reed Army Medical Center, Ft Carson Colorado, Ft Stewart Georgia and other military bases.



Steve's later focus was on employment. He interfaced regularly with his peers in the Fortune 500 and the highest levels of Government including the White House, Congress, DoD, DOL and the VA.