Former Survivor castaways and Big Brother alums fought sweet tooth and nail in the premiere episode of Candy Crush.

In four teams of two, the eight fan-favorites faced both physical and mental challenges in an effort to win the tasty $100K prize.

STREAM: Candy Crush's Premiere Episode, "Hundred G's, Baby!"


Check out what BB alums
Frankie Grande
,
Caleb Reynolds
,
Paul Abrahamian
, and
Da'Vonne Rogers
, and previous
Survivor
castaways
Kelley Wentworth
,
Joe Anglim
,
Woo Hwang
, and
Jeremy Collins
had to say about the sugary struggles of the new
record-setting game show
in the video above.
With giant game screens and challenges that soar to new heights,
Candy Crush
is no cakewalk.
"You finally get one and the next thing you know, you turn around and everything is gone," shared Caleb, as his partner—and fellow Houseguest—Frankie nodded in agreement.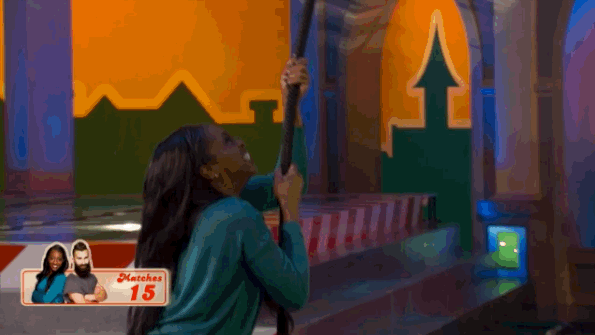 It's clear that teamwork is an essential part of the game.
"The way it was set up was so that we could see it and we could hear each other, [but] I just couldn't get there. It was difficult," said Paul, before teammate Da'Vonne added, "Me and Paul should have switched places."
Who will conquer
Candy Crush
's epic challenges and take home the mountain of cash next week?
Watch
Candy Crush
on Sundays at 9/8c on CBS and
CBS All Access.