After 11 seasons as SSA Derek Morgan on Criminal Minds, Shemar Moore is retiring his bullet-proof vest. Following the episode "A Beautiful Disaster" on Wednesday, fans discovered that Derek Morgan, who survived a harrowing kidnapping, is leaving the BAU to focus on life with his family.

As Shemar starts a new journey, Executive Producer Erica Messer shared a touching message from the Criminal Minds team:

All of us at Criminal Minds are sad to say "see you later" to Agent Derek Morgan. Even sadder that our friend Shemar Moore isn't on set anymore. It was definitely a surprise that he wanted "To leap," as Shemar said, "to try new things." For those reasons, we have nothing but love and respect for him and his choice. But it doesn't mean we can't also be really, really sad.

It was important that we honor a character who has grown with us for over a decade, which is why we wrote the 3-episode arc for Morgan. Those final episodes were directed by fellow actors with the last one co-written by his "baby girl," Kirsten Vangsness. Thomas Gibson got things started with an amazing journey in "Derek," followed by our milestone 250th episode directed by Joe Mantegna. Matthew Gray Gubler helmed "A Beautiful Disaster," helping Shemar and Morgan walk out with a proud, determined stride. One that we've been honored to have on our team for eleven years.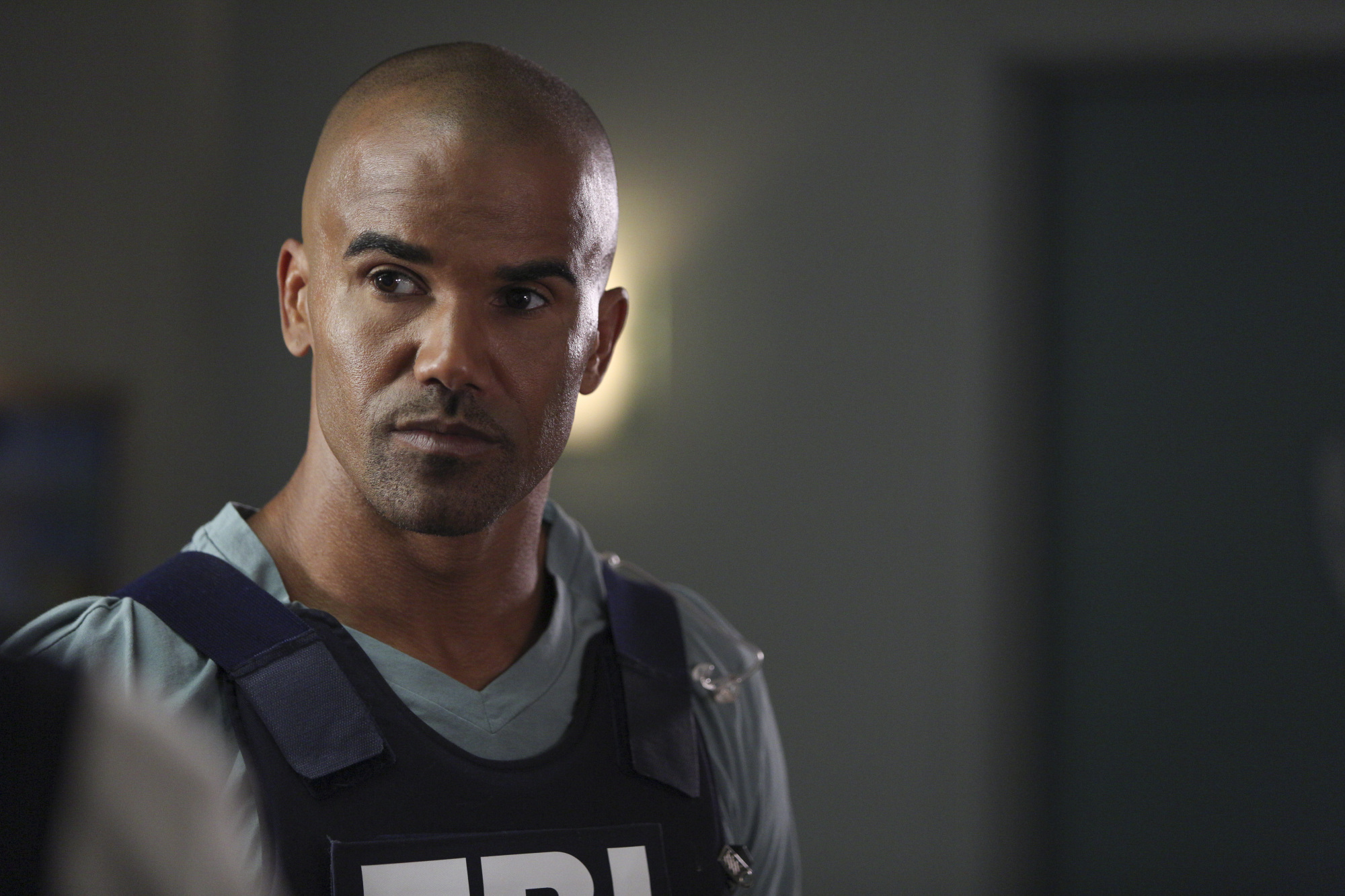 As you've seen since the beginning, the BAU doesn't just survive change, they thrive in it. After they stop to mourn the loss of what was, they adapt. This is what makes our heroes relatable—they have to shift and settle in to what becomes their new normal, just like the rest of us when we're faced with unexpected changes. And sometimes good things happen, too. Old friends come back to "work the case." Next week, you'll see Paget Brewster reprise her role as Agent Emily Prentiss helping kick off the last four episodes of the season.

The end of this year will remind you why the BAU is the best of the best at catching the worst of the worst. We'll introduce you to new foes like ones played by Devon Gumersall and Frances Fisher. And we'll bring back one from your nightmares—Mr. Scratch. The surprising finale will leave you knowing our fight for good has only just begun.

On behalf of the cast and crew, thank you for cheering us on every week. We're so privileged to entertain you through stories about these elite heroes. The BAU knows the bad guys outnumber the good so when one of them leaves, they have no choice but to keep going. Even though they're finishing the season an agent down, they'll keep up the fight because the BAU wouldn't have it any other way.

Meanwhile, what will the cast and crew miss most about the man behind Derek Morgan? Criminal Minds stars Joe Mantegna, Thomas Gibson, A. J. Cook, Matthew Gray Gubler, and Kirsten Vangsness share their emotional goodbyes. Watch:



More on CBS.com:
Everything You Need To Know About Shemar Moore Leaving Criminal Minds
9 Derek Morgan Moments We'll Never Forget
Silliest Moments From The Criminal Minds Set