Let The Stars Tell You Why Doubt Is This Season's Sexiest New Drama
From groundbreaking relationships to titillating storylines, Doubt is guaranteed to turn up the heat.

Wednesday nights are about to get a whole lot hotter when Doubt makes its sexy series premiere on Wednesday, Feb. 15 at 10/9c on CBS and CBS All Access.

READ: Laverne Cox Talks About Her Character On Doubt: "Cameron Wirth Is Beautifully Flawed"

The hot new courtroom drama follows Sadie Ellis (Katherine Heigl), a razor-sharp attorney who falls for her her charming client, Billy Brennan (Steven Pasquale), a pediatric surgeon recently accused of murdering his girlfriend 24 years ago.

But, Sadie isn't the only one who finds herself struggling to balance her personal and professional relationships.

For example, Cameron Wirth (Laverne Cox) is a transgender Ivy League grad who works tirelessly to represent her clients while also mentoring second-year associate and Midwest native Tiffany Simon (Dreama Walker).

Though Cox has painted Cameron as a "complicated" character who has trouble maintaining a social life, she teased that some flirty developments are in the worker bee's future.

"There's certainly some sexy relationships," Heigl said. "Cam [has a] sort of forbidden storyline of her own."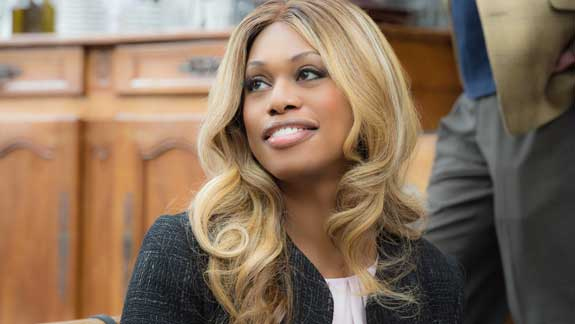 "We've never really seen seen a transwoman be pursued by a straight man on national television," Cox said. "That's really sexy. It's really groundbreaking. It shows the world that transwomen deserve to be chased and that we are worthy of love."

How many tantalizing surprises are in store for the attorneys at Roth & Associates?

Watch all-new episodes of Doubt on Wednesdays at 10/9c on CBS and CBS All Access.