Inside The Doubt Premiere's Complicated Kiss
Stars Katherine Heigl and Steven Pasquale talk about the undeniable sexual tension between their characters.

In the series premiere of Doubt, defense attorney Sadie Ellis struggled to maintain her professional integrity once she embraced her feelings for her client, Billy Brennan, a charismatic pediatric surgeon accused of murdering his ex-girlfriend 24 years ago.

READ: Let The Stars Tell You Why Doubt Is This Season's Sexiest New Drama

In the above video, Doubt stars Katherine Heigl and Steven Pasquale talk about the big kiss and what the future holds for their characters.

"I love the moment where Sadie sort of breaks down and lets Billy kiss her," Heigl said. "It just shows her humanness and the fact that she's susceptible to love and romance and attraction as [much as] anybody else."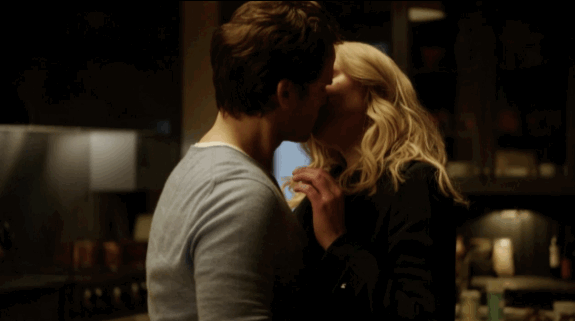 Once Billy is released from jail and bars no longer separate him from Sadie, the couple can't help but give into their emotions. Despite the undeniable heat between them, they still managed to show restraint and stop themselves before going too far.

"I thought it was really smart that in Episode 1 they didn't have them going all the way, but just [had] this moment of weakness," Pasquale said. "The tension doesn't break for quite a while. In case you're curious which tension I'm referring to—sexual tension."

Now that Sadie and Billy have shared a passionate kiss, will they be able to work together in a professional capacity?

Watch all-new episodes of Doubt on Wednesdays at 10/9c on CBS and CBS All Access.