Katherine Heigl Explains How Being A Lawyer Is Like Acting
The Doubt star shares how she developed a deeper understanding of her character, Sadie.

On the latest episode of Doubt entitled "Then And Now," Sadie Ellis (Katherine Heigl) represents one of Isaiah Roth's old friends, Jonah Porter (Sam Anderson), after his step-children accuse him of assaulting their mother.

READ: Inside The Doubt Premiere's Complicated Kiss

During the trial, Sadie transforms the courtroom into a stage as she paints a picture of Jonah's loving relationship with his wife, and it's easy to see how lawyers are a lot like actors when they need to compel a jury to vote a certain way.

In the above video, star Katherine Heigl explains that very point.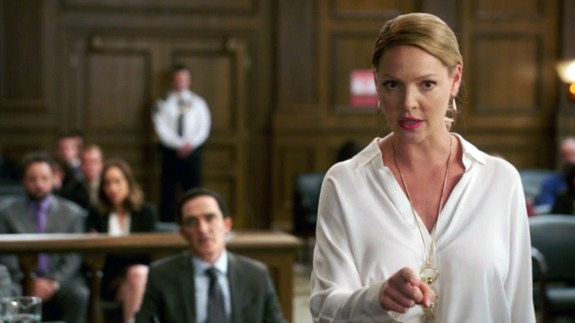 When preparing for her role as Sadie, Heigl consulted with one of the writers, who also happens to be a lawyer, about swaying the jury's verdict and learned it's all about how you bring the story to life, much like an actress.

Watch all-new episodes of Doubt on Wednesdays at 10/9c on CBS and CBS All Access.