The Week of Oct. 1-7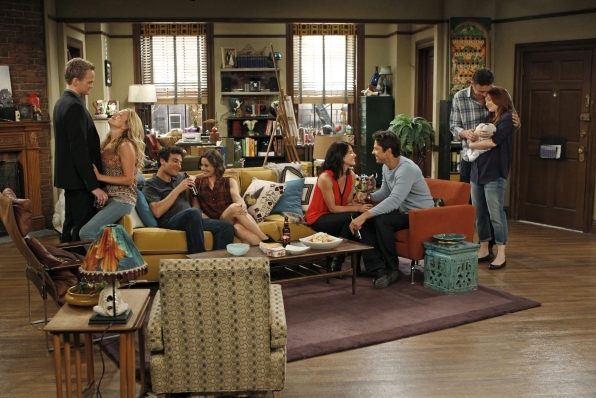 How I Met Your Mother - "The Pre-Nup"
When Barney designs an extensive pre-nup, the guys take note and propose their own relationship amendments to their significant others. Meanwhile, Quinn is outraged and draws up a pre-nup of her own, which causes friction between the sexes, on How I Met Your Mother, Mondays at 8/9c. Pictured left to right: Neil Patrick Harris, Becki Newton, Josh Radnor, Ashley Williams, Cobie Smulders, Michael Trucco, Jason Segel and Alyson Hannigan Photo: Monty Brinton/CBS © 2012 CBS Broadcasting, Inc. All Rights Reserved.