The Week of Oct. 1-7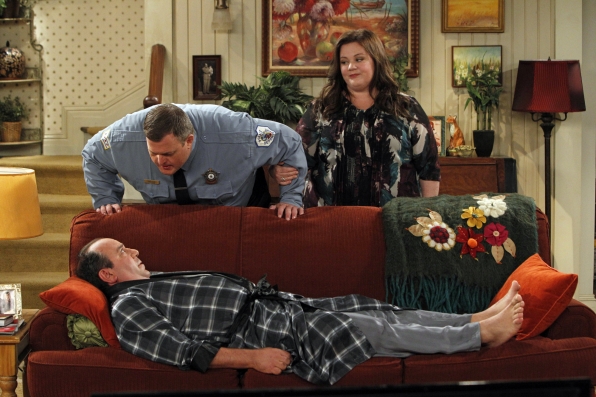 Mike & Molly - "Vince Takes a Bath"
When Vince (Louis Mustillo, on couch) throws out his back, Joyce conveniently disappears, leaving Mike (Billy Gardell, top left) and Molly (Melissa McCarthy, top right) to care for him, on Mike & Molly, Mondays at 9:30/8:30c. Photo: Robert Voets/Warner Bros. ©2012 Warner Bros. Television. All Rights Reserved.