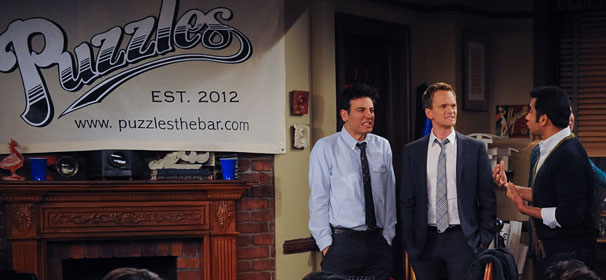 Barney's Blog: Puzzles!
On New Year's Eve Ted and I finally opened our long-awaited bar, Puzzles. We're still hammering out all the particulars (like should Ted be allowed to have sex with women in his room during working hours, or just me?), but in the meantime, here's my first crack at a menu...


And visit our new official site for Puzzles the Bar!