Miles And Will Reflect On Their Hunted Experience
These two southern charmers recount their final moments on the run.

In the Hunted episode "Operation Cupid's Revenge," Fugitive team Miles and Will sweet-talked their way from beach to beach, hiding in plain sight with strangers they'd just met—and it worked for awhile, too!

However, the two strapping ladies' men were eventually caught after a thrilling boat chase with the Hunters. In the video above, hear what they had to say about their time on the run and secret agent-esque capture on the water. Below, Will's Q&A offers even more insight...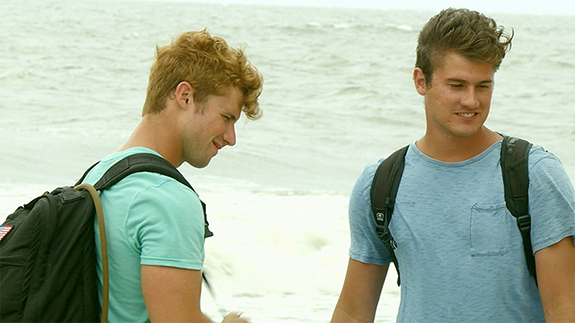 Now that you've seen the episodes and have a better sense of what led to your capture, how do you feel about how everything went down?

Will: I still am confident that our strategy would have worked. The people we met didn't want to turn us in, but ironically enough the person that never met us was the one that ended our time on the run.

What was it like getting to see how the Command Center investigators and Hunters operated in order to track you down?

Will: It was crazy. Those guys are smart. I figured they would've exploited our digital footprints, but to coordinate both of our phones in our respective states, liking every female on a dating app in a 200-mile radius, was pretty brilliant. Hats off to them.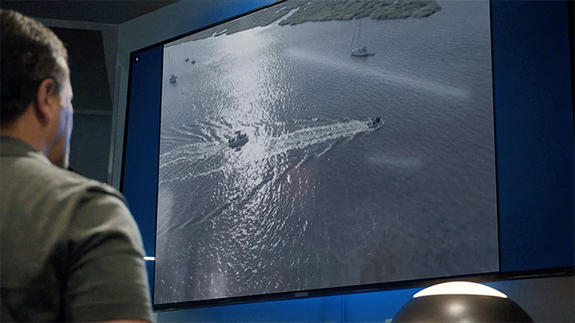 You guys seemed to have a solid strategy of cutting off ties and blending in with complete strangers. It even looked fun! What was your time like going from place to place and meeting new people?

Will: It was amazing. We met the coolest people and did the craziest things that we've both never done in our entire lives—all with no money at all. It was an experience you couldn't pay for, and I wouldn't trade it for the world. Actually, [I] think I gained weight on the show, to be honest.

Ultimately, you guys were caught during a boat chase—which is a pretty cool way to go out, all things considered. Did you know in that moment it was the end for you guys?

Will: James Bond-type stuff right? But, yeah, once we saw the drone, we knew we were outmatched. We are pretty athletic dudes, but with the resources the Hunters had, we knew we had no chance of escape.

What do you think your ultimate downfall was in this game?

Will: I think our ultimate downfall was actually our ultimate asset, that of being too sociable. We put ourselves out there so much in the public eye, and it only takes one person to turn you in.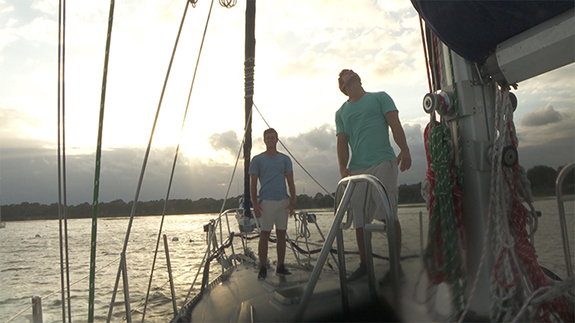 What would you have done differently?

Will: I think we would have camped a bit more. We got comfortable with people, and we were [so] accustomed to the lavish lifestyle, that we were living on the run, that we got too nonchalant.

What would you say was the hardest part of being on the run?

Will: The hardest part of being on the run was just dealing with the unknown day by day. The anxiety of not knowing where the Hunters were, who they were, and what they could actually do played tricks on your mind.

What was your biggest takeaway from your experience on the show?

Will: My biggest takeaway ... was that there are good people out in the world. We put ourselves out there to complete strangers, and although we were turned in by a stranger, we met some of the most amazing people, just by going up to talk to them. The world around you is a lot cooler when your eyes aren't glued to your phone.




Do you have any advice to those thinking about trying to do what you did?

Will: The advice I would give to anyone trying to execute our strategy would be to completely delete your digital footprint if at all possible. We completely left our devices behind but were logged in to every account we had, which proved detrimental to our strategy as a whole.

Finally, would you give Hunted another shot, if given the chance?

Will: If given another shot to be on Hunted, I absolutely would. The thrill of the unexpected everyday was just a complete adrenaline rush. Also seeing what we've seen on the previous episode, I believe we would prove a much harder capture to the Hunters next time around. Ultimately, it was an experience of a lifetime I'll never forget.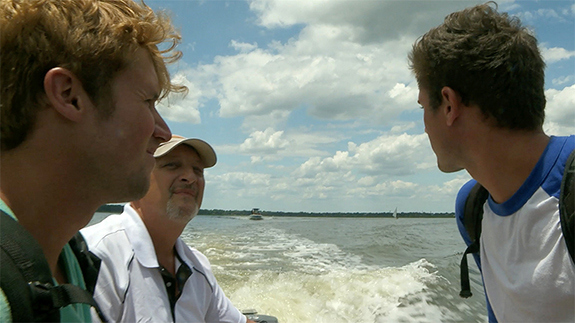 Watch Hunted on Wednesdays at 8/7c on CBS and CBS All Access.