English And Stephen Reflect On Their Hunted Victory
Plus, re-watch the Fugitives' daring escape on a sea plane during the season finale.

As one of only two Fugitive teams to last the full 28 days on Hunted, married couple English and Stephen King made their final escape just in the nick of time—even as their sea plane struggled to get the engine running!

Check out the above video to see the heart-pounding getaway.

Fortunately, on the season finale episode, aptly titled "The Final Escape," the pair had luck on their side, made off with $250,000, and successfully accomplished evading a team of highly trained Hunters and Command Center investigators.

STREAM: The Entire First Season Of Hunted On CBS All Access

Following their victory, we caught up with the Kings to talk about their time on the run, how they made it to the "finish line," and what they plan to do with their Hunted prize money.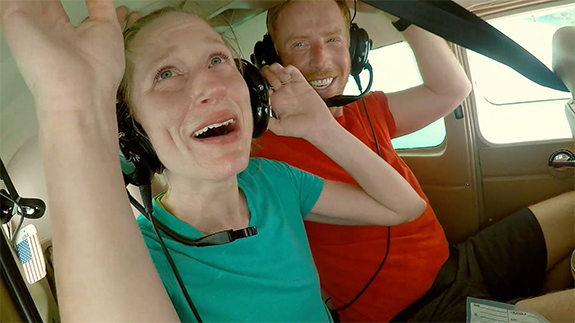 First of all, how does it feel to be named one of the first two Fugitive teams to last 28 days on Hunted?

The Kings: Amazing! It has been so hard to keep this to ourselves; that we, an everyday "married couple," managed to stay off the grid and outwit the Hunters—and there were a lot of them with a lot of capabilities. I think the Hunters underestimated us and our stubborn determination!

Thank you to those who believed and supported us. For those who didn't, thank you, as well; you only fueled our desire to prove you wrong.

When you finally got to the "Final Escape" portion of the game, how confident were you that you would get to your plane in time? What was going through your heads in that final stretch?

The Kings: In those first few moments of finding out the final extraction location and final steps, we were not very confident we could pull it off.

In our first 26 days of the run, we hadn't made it out of South Carolina, and now we had to get to Georgia with little [money], no friends or family and no vehicle!?

Hence, why—okay, let's be honest—panicked and called family [Amber]. But we, as well as the Hunters, underestimated the kindness of strangers in Elberton, Georgia. We were so blessed to knock on that door when we did!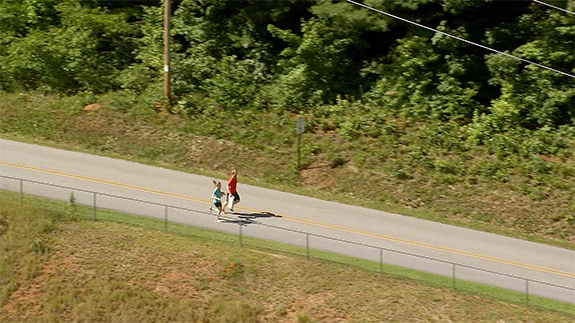 We were then able to use the contact call that we made and likely knew the Hunters were tracking as a diversion. It couldn't have turned out better if we had planned it from the beginning!

A huge thank you to Rita and Martin, Kathy and Melissa, and the many strangers who aided and abetted these Fugitives on the run. Also, a huge thank you to our family, especially Amber, who we put through a lot!

What are you each planning to do with your shares of the prize money?

The Kings: Taking our girls to Disney World! We weren't above bribing them. We think after spending 28 days away from their parents, they deserve that. And then being practical and putting it towards their education.

Now that you've watched all the episodes, what was it like getting to see how the Command Center investigators and Hunters react to your various moves?

The Kings: It was quite impressive. We underestimated the number of people that would be hunting us, as well as their capabilities. [It] only confirmed for us that we had a good strategy: to use as little technology as possible and seek help from individuals that had little to no connections or ties with us. We used little help from our "circle of trust."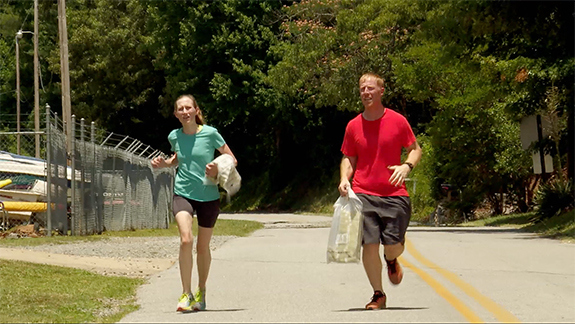 What was it about your strategy that gave your team an edge over the other Fugitive teams?

The Kings: All of our pre-run thoughts and plans went out the window fast! [The] ultimate strategy was winging it and "disconnecting the dots." If we didn't know or have a plan—where we were going, who we would meet, where we would land—how could the Hunters?

It was important to cut ties from any connections that the Hunters [might have found], even if that meant walking away, driving away with a stranger, or getting dropped off on the side of the road for a fresh start.

We took it day by day, made calculated decisions as they needed to be made, and relied on help from a community of strangers. Our journey was a huge lesson in being flexible and adaptable.

It also helps to be detail-oriented and make meticulous notes of any and all contacts that you made so you leave little trace as to your whereabouts. We'd say our strategy worked!

What escape tactic were you most proud of over the course of your time on the run?

The Kings: We never gave up and kept moving. There were times that we could have stayed in a location longer, but we didn't want to get too comfortable in one place.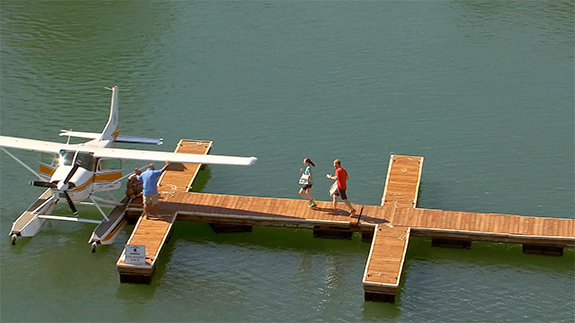 And clearly, the diversion at the end! We wish we could have witnessed the look on the Hunters' faces as they approached that funeral home expecting that we would be there. Instead, we were miles down the road towards the extraction point!

In retrospect, is there anything you would have done differently?

The Kings: No. We are proud of how we played the game and survived. If we were going to sacrifice 28 days from our girls, we were going to win. Period.

When the Hunters know little about your whereabouts for 28 days, it may mean less TV airtime, but we are okay with that.

What would you say was the hardest part about being on the run?

The Kings: The most difficult aspect of being on the run was being away from our girls. At times, it was lonely to be cut off from our family and friends and the "real world."

It was also very difficult to be on edge all of the time. Not knowing where you are going, what you are going to eat, where you are going to sleep from day to day, while at the same time being hunted.

Because you have no idea as to where the Hunters are, or, if they are close, you overanalyze the smallest decision.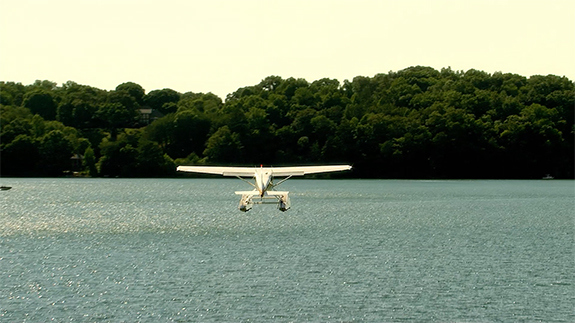 Even during downtime and when you should be sleeping, you cannot rest and are constantly thinking about surviving and how to not be captured the following day.

We knew this experience would be physically and mentally challenging. We underestimated the mental challenge and fatigue it would [cause]. We have never been so tired and exhausted!

What was your biggest takeaway from your experience on the show?

The Kings: There are loving, kind, generous, awesome people in this world! We are truly humbled and so grateful for the help we received while on the run—some who did not have a lot and most of whom were strangers.

The rides, beds, meals, support, and encouragement did not go unnoticed or unappreciated. We could not have succeeded without them.

Finally, do you have any advice to those thinking about trying to do what you did?

The Kings: Be willing to adapt and to put your trust in the hands of strangers. You may think you have great plans, but nothing can prepare you for being Fugitives on the run.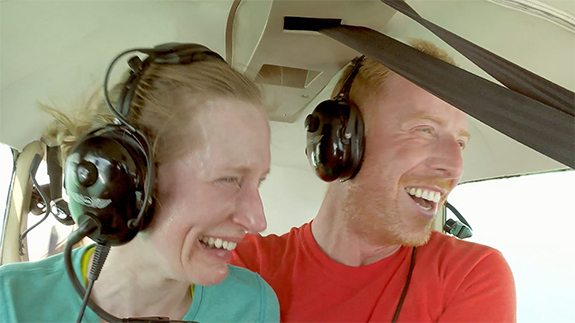 Stream the entire first season of Hunted now on CBS All Access.