Aarif And Immad Reflect On Their Hunted Experience
Plus, re-watch the guys' final moments before their capture on the Hunted season finale.

Not only were Fugitives Aarif Mirza and Immad Ahmed tasked with staying off the grid on Hunted, but as practicing Muslims they also had to do it during Ramadan.

While the two friends made a valiant effort on their two-fold journey, they were both eventually captured in the Hunted season finale entitled "The Final Escape." Watch the video above to see their final moments on the run.

STREAM: Stream The Entire First Season Of Hunted On CBS All Access

Since then, we caught up with Immad to talk about his and Aarif's strategy, what went wrong for them, and any advice he might have for would-be Fugitives...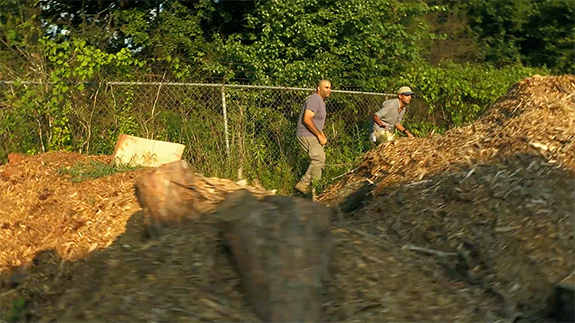 Now that you've seen the episodes and have a better sense of what led to your capture, how do you feel about how everything went down?

Immad Ahmed: Look, we went up against the best of the best, we made some key errors, and those things caught up to us. Totally appreciate the amazing job the Hunters do day to day, to keep everyone safe, but it was fun seeing us give them a little stress.

What was it like getting to see how the Command Center investigators and Hunters operated in order to track you down?

Immad: Getting a look behind the scenes was amazing, definitely an advantage for all the Fugitives for next season. I think the game for the Hunters next season will be tougher.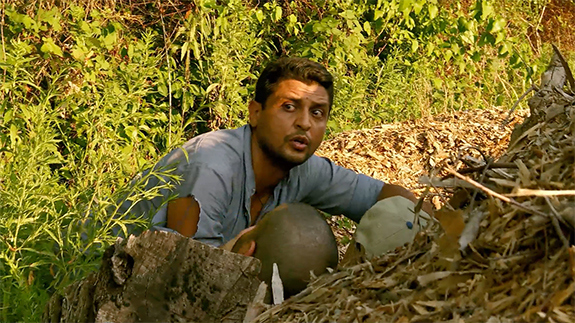 What was going through your heads just before your capture, at those abandoned buildings? Did you know that was the end for you guys?

Immad: Honestly, it took a while for the Hunters to find us; for a brief moment we thought we had gotten away. The adrenaline was pumping, my heart was pounding—it was so much fun!

What do you think your ultimate downfall was in this game?

Immad: Hacking into Aarif's iCloud really set up our downfall in motion, but having Sam sit idle in that vacant plot, really led to our downfall. We got overconfident and thought we still had time.

Usually, we would scout every location and plan an exit strategy; we just got too comfortable at that moment in time and got caught in a corner.

What would you have done differently?

Immad: I think on a personal level, I would have prepared a lot more. To be honest, everything we did was spontaneous and on the move, which in part was our strength. But at the same time, we got too comfortable, and while on the run you can't ever get too comfortable.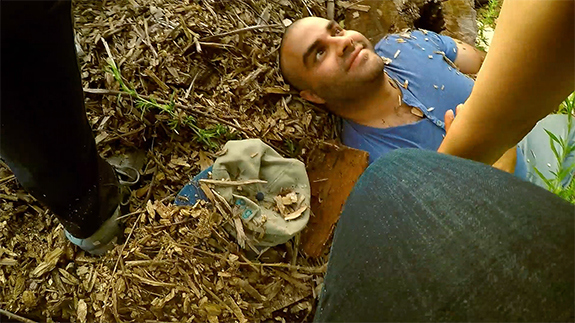 What would you say was the hardest part about being on the run?

Immad: Playing by the rules of the game! [Laughs]

Obviously, one of the things that made you stand out from other teams was your faith; on the one hand, you were able to work some of your connections with fellow Muslims, but, on the other, you had the distinct disadvantage of having to go off the grid during Ramadan. What part of that, if any, surprised you?

Immad: We never really wanted to use our Muslim connections, because we knew that would be under scrutiny. The time we got desperate was when we resorted to using those connections and work that angle.

Ramadan definitely slowed us down in some ways, but it also helped us focus on just the task, and, in the long run, I think it helped our run, because mentally we were ready and prepared for everything.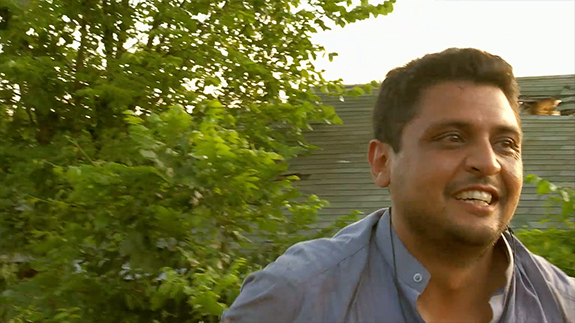 What was your biggest takeaway from your experience on the show?

Immad: The experience as a whole, but the greatest takeaway was all the amazing people we met along our journey. We now have a huge extended family in Georgia. [I'm] so blessed and humbled to meet such wonderful and kind people.

Do you have any advice to those thinking about trying to do what you did?

Immad: If you have done something wrong and running away from the law, good luck. They will find you.

If you are a Fugitive next season, don't use anyone you are connected to. Ever.

Finally, would you give Hunted another shot, if given the chance?

Immad: 100-percent. I want redemption!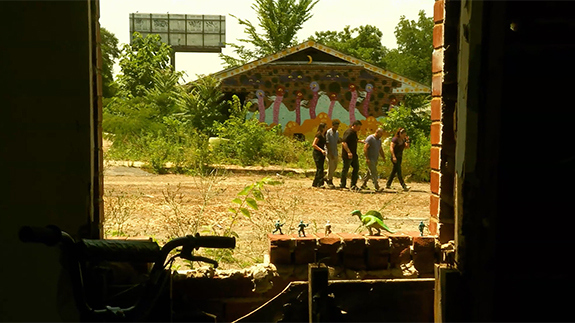 Stream the entire first season of Hunted now on CBS All Access.