Meghan Ory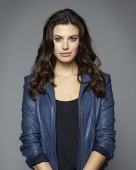 Meghan Ory knew she was going to be an actor since she was first on stage at age 5. After years of dancing, singing and acting in her home town of Victoria, BC, she began professionally auditioning at age 15.
Ory made her television debut as the lead in the movie "The Darklings," which was quickly followed by a leading role in "Hayley Wagner: Star." Her additional television credits include "Once Upon a Time," "The Outer Limits," "Dark Angel," "South Beach" and the mini-series "Merlin's Apprentice."
Ory received the Fine Arts Award for Acting from the Royal Oak School, Victoria, in 1996.
She divides her time between Los Angeles and Vancouver. Her birth date is August 20.