Brian Dietzen Talks About That Gibbs Hug On NCIS
Plus, what does Palmer's newfound doc status mean for the future?

In the NCIS episode "Keep Going," fans were treated to a huge Jimmy Palmer episode, as everybody's favorite Assistant to the Chief Medical Examiner put his life on the line to save a jumper (played by Spencer Treat Clark) from taking his own life.

Speaking with actor Brian Dietzen about his meaty storyline, the actor said, "It was a fantastic opportunity to do some good scene work. It felt like theatre! Just me, a talented scene partner (Spencer Clark) and words. It's a rare treat on NCIS to get to just sit and talk about life, instead of reviewing evidence and catching bad guys. I felt like we took full advantage."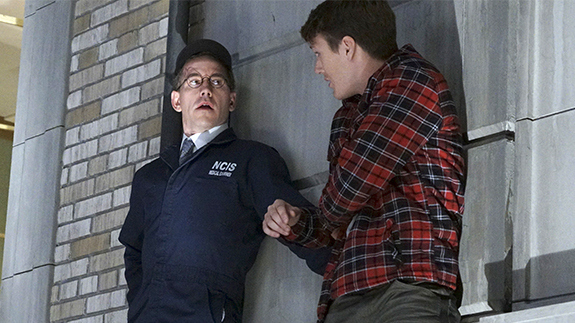 Full advantage, indeed! Not only was this a standout episode for Palmer, but we also learned that he's now an officially licensed doctor!

How might that affect his relationship with Ducky and the others moving forward?

"As Jimmy says in the episode, he didn't reveal his new title because he knew that the team had a special dynamic, and he didn't want to mess that up," Brian explained. "So I think he'll try to prevent anything from changing too much."

SEE: Palmer Puts Himself On The Line For A Stranger

"That being said, once everyone knows that you're a doctor, they can look at you in a different light. In the scenes we've already shot since the filming of this episode, I feel as though Ducky is quite proud of his 'student,' and it shows. The Ducky/Jimmy relationship has been one of the most cherished relationships on this show for me, and it's fun to see it grow and change over the years."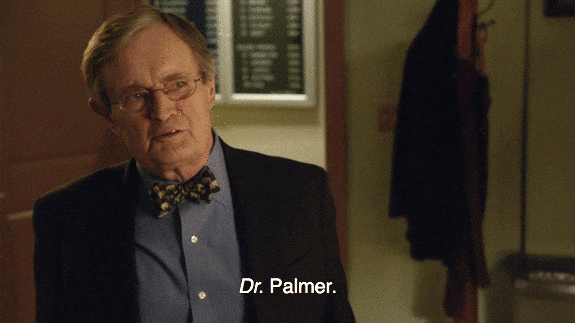 Of course, the moment for Palmer this week was finally getting a hug from Gibbs! How does Brian feel getting to be one of the few people hugged by the big guy?

"As many would probably guess, Leroy Jethro Gibbs hugs like a bear trap, like he means it," Brian said of the heartwarming embrace. "He's not a man who does something halfway, and his hugs are as fulfilling as you'd imagine. Jimmy is a part of a sacred brotherhood now, and he won't take that responsibility lightly."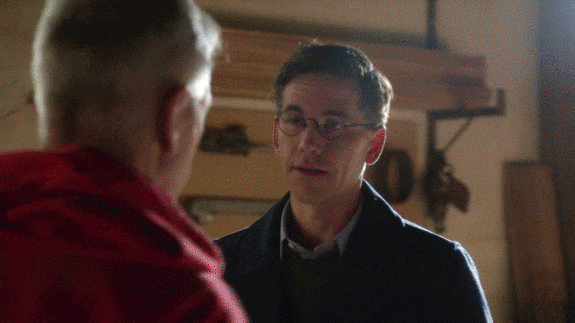 Aww!

Watch NCIS on Tuesdays at 8/7c on CBS and CBS All Access.