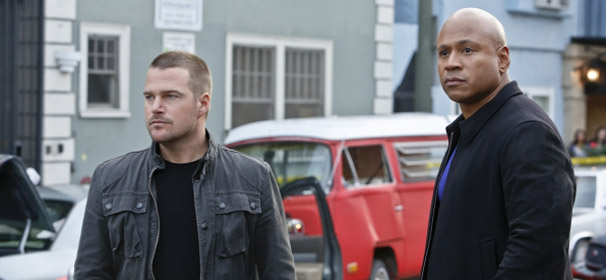 New Entry: Insider's Blog
Insider here! Just coming back from the set and my ears are still ringing. Here's a tip for anyone going to the set of a procedural crime drama: don't forget your earplugs! Especially if you're, say, about to witness a shootout ending in an explosion in a parking garage. Needless to say, this episode will have its fair share of action. Just how we like it.

Speaking of explosions, I hope you all caught our man LL Cool J at the Grammys the other day. Not only did he host the event but he also brought the house down with an explosive performance of something off his new album which he called "pretty cool and pretty energetic". Biggest understatement of the night, Todd! If you missed LL at the Grammys you can find him on the show every Tuesday at 9:00 so KEEP COMING BACK!