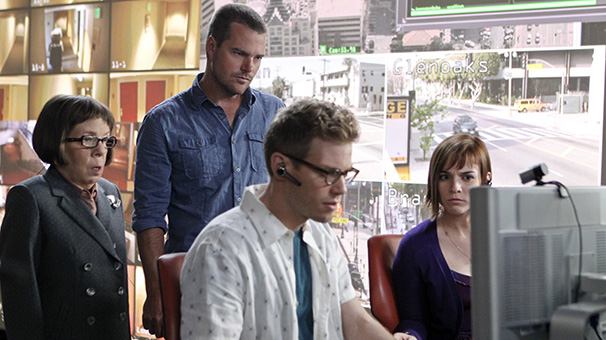 New Entry: Insider's Blog
Insider here! And congratulations to us! The crew of NCIS: Los Angeles just finished shooting our ONE HUNDREDTH EPISODE! Sorry to brag, but someone has to. In the opinion of this insider, the one hundredth episode mark is particularly awesome because 1) so few shows make it this far (the competition is steep these days) and 2) it means we're now half way to episode 200!

It looks like this one will air around mid-February and you shouldn't miss it. The creator of the show wrote this episode and based on what I've seen, you just might be in for some big revelations. There will be several new episodes before this one so don't fall behind. We start airing NEW EPISODES THIS TUESDAY, SEPTEMBER 24th! So set your alarms for 9PM on Tuesday and KEEP COMING BACK!