Patrick Warburton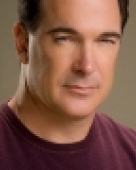 Prior to "Rules of Engagement," Warburton was best known for his role as Puddy, Elaine's boyfriend on the long-running series "Seinfeld." His additional television credits include a series regular role on "Dave's World," on the Network, and guest roles on "Murphy Brown" and "Designing Women," also on the Network, "Newsradio" and "The Tick." His distinct voice has been heard on the animated series "Game Over," "The Venture Brothers," "Kim Possible," "Family Guy" and "The Emperor's New School."

His feature film credits include the upcoming 2012 feature film "Ted," and the animated films "Happily N'Ever After," "Open Season," "Bee Movie," "The Emperor's New Groove," "Kronk's New Groove" and "The X's." He also starred in "The Woman Chaser," "The Dish," "Big Trouble," "Joe Somebody," "Scream 3," "Men in Black II" and "Underdog." He won an award for Best Actor for "The Civilization of Maxwell Bright" at festivals in New York City, Boulder and Beverly Hills.

Warburton's birth date is Nov. 14. He is a native Californian and currently lives in the Los Angeles region with his wife, Cathy, and their four children. He is a devoted dad who enjoys activities with his children as well as golf and tennis. The family likes to spend time in their cabin on the Rogue River in Oregon.