This Time-Lapse Video Reveals How Star Trek: Discovery's U.S.S. Shenzhou Was Created
The bridge set gets built from the ground up in a new behind-the-scenes video for the CBS All Access original series.

With the release of several trailers and promos for the CBS All Access original series Star Trek: Discovery, fans have caught glimpses of the U.S.S. Shenzhou—the Federation starship captained by Philippa Georgiou (Michelle Yeoh).

SUBSCRIBE: Stream The Series Premiere Of Star Trek: Discovery Sunday, Sept. 24 On CBS All Access

Now, you can see the entire construction of the Shenzhou's bridge in a brand new time-lapse video, and get a behind-the-scenes look at the finished set.

Check out the video above!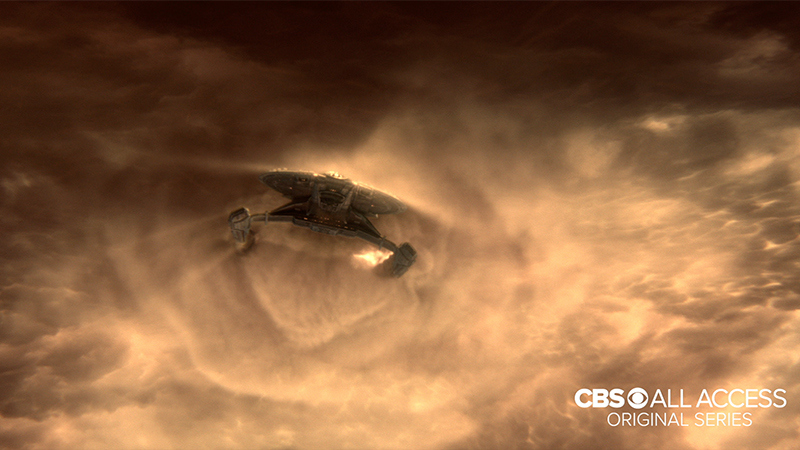 Set 10 years before Captain Kirk's five-year mission, Star Trek: Discovery follows the voyages of Starfleet on their missions to discover new worlds and new life forms, and one Starfleet officer who must learn that to truly understand all things alien, you must first understand yourself.

The series features new ships and new characters while embracing the same ideology and hope for the future that inspired a generation of dreamers and doers.

Star Trek: Discovery premieres in the U.S. on CBS All Access Sunday, Sept. 24, following a broadcast premiere on the CBS Television Network.

After the debut event, be sure to check out the CBS app on your mobile or OTT device for even more ways to stream new episodes of Star Trek: Discovery on CBS All Access.