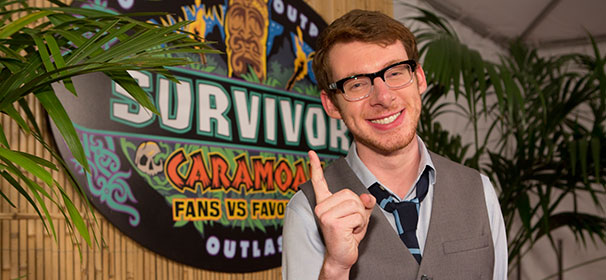 Survivor Caramoan Winner Crowned: Cochran Wins Title of Sole Survivor
After 39 days, there can only be one winner of SURVIVOR: CARAMOAN. Returning player John Cochran, 26, from Washington, D.C., won SURVIVOR: CARAMOAN by a unanimous vote, taking home the title of Sole Survivor and the $1 million prize. Host Jeff Probst read the results to the final three -- John Cochran, Dawn Meehan and Sherri Biethman -- at the beginning of a live reunion show in Los Angeles. Watch the moment when Cochran is crowned winner here.
Be sure to watch Cochran and Dawn's interviews in the final Survivor After Show of the season, available on CBS.com Monday, May 13th.
Related content:
Survivor: Caramoan Season Finale Full Episode
Survivor: Caramoan Reunion Show
Survivor: Blood vs. Water Preview