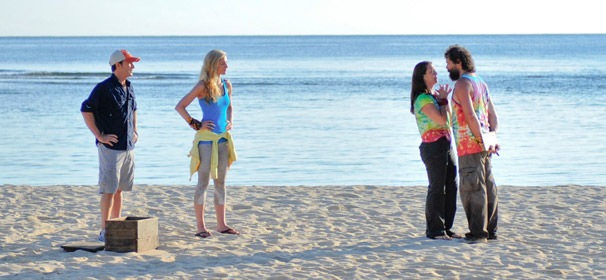 Survivor Buzz: Tweet Recap
Twitter was abuzz during the season premiere of Blood vs. Water! Wondering what your favorite former Survivors and your favorite host Jeff Probst had to say about the season premiere episode? Check it out here! Don't forget to join the Survivor Twitter Party every week during the ET/PT airing of Survivor!


Re-watch the Full Episode here!