Watch Jeff Probst's Cast Assessment For Survivor: Game Changers
The beloved host gives his take on the 20 familiar faces competing for the coveted title starting March 8.

If there was one person to call for an insider cast assessment of the returning players slated to return for Survivor: Game Changers, which premieres on Wednesday, March 8 at 8/7c on CBS, it'd be the show's own Emmy Award-winning host Jeff Probst.

There are very few things Probst hasn't seen over the past 17 years of hosting the series, but that doesn't stop him from getting pumped for another exciting—and potentially groundbreaking—season.

SUBSCRIBE: Catch Up On Full Episodes Of All 33 Past Seasons Of Survivor On CBS All Access

In the exclusive video above, find out what Jeff thinks of each of the returnees.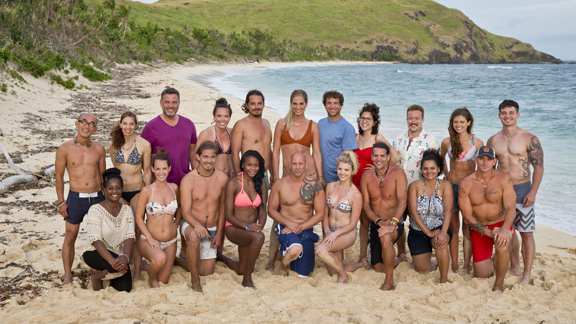 Who does Jeff think is too charming to win this season, how does he really feel about the current crop of castaways, and what does he consider the most game-changing Survivor move?

PHOTOS: Meet The Cast Of Survivor: Game Changers

Watch Survivor: Game Changers on Wednesdays at 8/7c on CBS and CBS All Access.

Plus, catch up on full episodes of all 33 past seasons of Survivor on CBS All Access.