Castaways From Survivor: Game Changers Identify Their Biggest Threats
All of these returning castaways have their eyes glued to each other—and for good reason. Find out why.

With a cast comprised of past winners, challenge beasts, and socially savvy strategists, it's no real surprise that all these familiar faces from Survivor: Game Changers, which premieres Wednesday, March 8 at 8/7c on CBS, were able to identify their biggest threats before Day 1.

Who does Michaela Bradshaw want to see go home first? Which fellow castaway does Brad Culpepper find most intimidating? And, which four people is two-time winner Sandra Diaz-Twine most concerned about competing against?

SUBSCRIBE: Catch Up On Full Episodes Of All 33 Past Seasons Of Survivor On CBS All Access

Watch the above video and find out what all your favorites castaways really think of each other before they begin competing in the show's 34th installment, Survivor: Game Changers.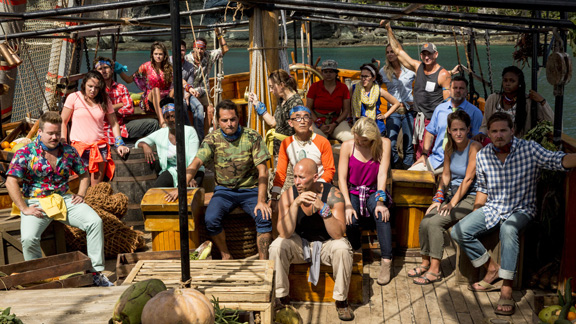 Watch Survivor: Game Changers on Wednesdays at 8/7c on CBS and CBS All Access.

Plus, catch up on full episodes of all 33 past seasons of Survivor on CBS All Access.