How To Watch The Good Fight On CBS All Access
Don't miss The Good Wife's highly anticipated spinoff, this Sunday, only on CBS All Access.

Since the finale of The Good Wife, fans of the series have been patiently waiting for a return to that high stakes world of scandal and legal intrigue. Thankfully, the spin-off series The Good Fight, brought to you by the creators of The Good Wife, is almost here!

SUBSCRIBE: Watch The Good Fight Exclusively On CBS All Access

When can you watch The Good Fight?
The brand new series premieres on Sunday, Feb. 19 at 8 PM ET on CBS All Access, and with your subscription, you'll be able to watch the first two uncensored episodes that night. The second episode will be available at 8:30 PM ET.

Subsequent episodes will be released weekly on Sundays—exclusively on CBS All Access. The first episode will also have a special broadcast on Sunday, Feb. 19 at 8/7c on CBS.

How can you watch The Good Fight?
It's simple. Just download the CBS app on your iPhone, iPad, Android phone and/or tablet, Apple TV, Roku, Amazon Fire TV, or a choice of many more connected devices.

Or, go to cbs.com/thegoodfight.

Subscribers will also have access to every episode of The Good Wife available on-demand, along with over 100 other TV series and specials. If you've signed up, we've created binge-guides for each season of The Good Wife.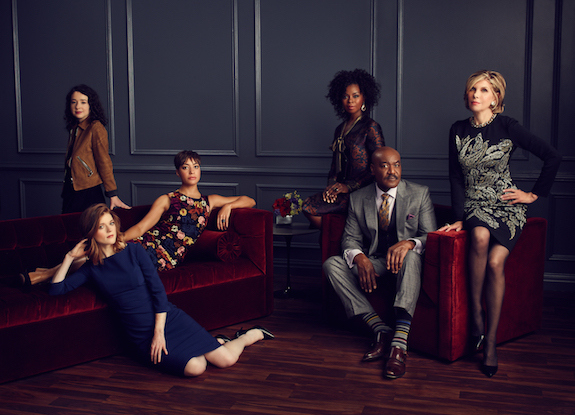 Who's coming back for The Good Fight?
The series picks up a year after The Good Wife finale, and will bring back several fan favorite characters like Diane Lockhart (Christine Baranski), Lucca Quinn (Cush Jumbo), and Marissa Gold (Sarah Steele) along with a number of familiar guest stars.

In The Good Fight, a financial scandal wipes out Diane's life savings and destroys the reputation of a young lawyer (and Diane's goddaughter), Maia Rindell (Rose Leslie). Forced out of her own firm, Diane (along with Maia) must reconnect with Lucca and look to rebuild.

Stream The Good Fight now on CBS All Access.

Stay tuned to The Good Fight social media accounts for more updates:
- Facebook: @TheGoodFightCBS
- Twitter: @TheGoodFight
- Instagram: @TheGoodFightCBS

Related articles:
Everything You Need To Know About The Good Wife To Watch The Good
Exclusive Behind-The-Scenes Photos From The Good Fight
What Are The Good Fight's Characters Fighting For?