The Palm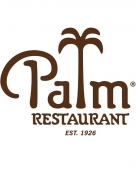 The Company:
Palm Restaurant Group is a fine-dining steakhouse that has been owned and operated by members of the Bozzi and Ganzi families for 87 years and has 25 locations across the continental United States, as well as international outposts in Mexico City and London.



The Panelists:


Wally Ganzi – Co-Chairman and Co-Owner of The Palm Restaurants & Palm Restaurant Group
Bruce Bozzi Jr. – Executive Vice President, Palm Restaurant Group
Janice Sheil – General Manager, Palm Too

Guest Companies:


Westville:Serves eclectic American cuisine in a relaxed atmosphere at their four Manhattan locations.
YB & Co. by Chef Julian Medina:Features six upscale Mexican and Pan-Latino restaurants in New York City.
Maison Privé Chefs: A boutique catering company serving New York City and the surrounding areas that unites chefs, farmers and seasonal menus.