Anthony - @hohayyyn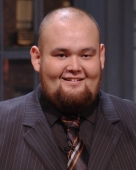 Anthony Hollinrake, 26, Moanalua Hawai'i (Currently living in Alta Loma)
Current job: Lead Server At Ra Pour Restaurant (Rancho Cucamonga)
Career highlights: I've been working in the food and beverage industry for the last 6 years I started as a Busser and worked through the years to develop my craft and become a knowledgeable and warm server. Worked for Sam Choy in Hawai'i.
Why you think you're right for The Job: I think I'm right for the job because I believe that my drive to succeed and passion for the food & beverage industry make me an ideal candidate for the job. I know that working in the industry really comes down to the interactions you have with people, making a night out a memory so they continue to come back and enjoy themselves. Although I am young I believe I am ready for the next step in my career. I strive to exceed those standards that my employers set and those I set for myself.

Contact Anthony: @hohayyyn