Kristina - @stylchicago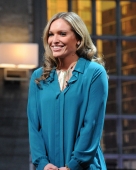 Kristina Leng, 26, Chicago, IL
Current Job: Bartender, Server, Promotional Model, Freelance Stylist
Career Highlights: Producing both Trunk and Fashion shows for both my University and other clients. Watching my vision come to life on the runway is extremely gratifying! It isn't about my personal taste -- more about figuring out the demands and tastes of the client. I really enjoy this challenge!
Why you think you're right for "The Job:" I am perfect for this job because I know the job includes a lot of grunt work. I am the hardest worker I know, and am confident I could both fill and exceed expectations of this position!

Contact Kristina: @stylchicago