Rachel Maddow, Kevin Spacey, And Paul Simon Coming To The Late Show
Plus, Stephen welcomes Robin Wright, Hannibal Buress, Ben Platt and more!

Stephen's guests on The Late Show come prepared for some big questions.

Do you believe in life after death?

Do you think beauty is really only skin deep?

Do you think humans are basically good or evil?

Of course, Brad Pitt had all the right answers to those in last week's in "Big Questions With Even Bigger Stars," so this week we'll be covering some new topics.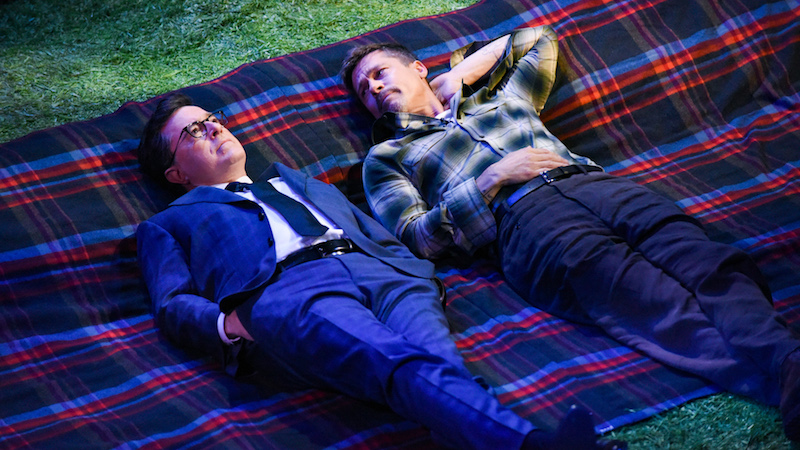 Here's who's on deck:

Monday, May 22: MSNBC host Rachel Maddow; interview with and musical performance by actor Ben Platt

Tuesday, May 23: actor Kevin Spacey; actor Terry Crews; actor Rob Huebel

Wednesday, May 24: actress Robin Wright; comedian Hannibal Buress; musician Paul Simon; musical performance by Paul Simon with Bill Frisell

Thursday, May 25: actor Oscar Isaac; actress Laurie Metcalf; journalist April Ryan

Friday, May 26: chef Gordon Ramsay; author David Sedaris; musical performance by The Pixies

Watch all-new episodes of The Late Show with Stephen Colbert weeknights at 11:35/10:35c on CBS and CBS All Access.