Zack Conroy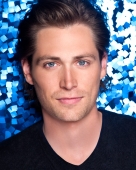 Oliver Jones in THE BOLD AND THE BEAUTIFUL
Birthday: April 19
Zack Conroy joined the cast of THE BOLD AND THE BEAUTIFUL in January 2010 as Oliver Jones, Forrester Creations' resident fashion photographer.
Conroy was born in Portsmouth, New Hampshire. He attended Boston College, where he graduated with a Bachelor of Arts degree in General Management.
From 2009 to 2010, Conroy starred as James Spaulding in "Guiding Light." His additional television credits include "As the World Turns" and "Gossip Girl."
His birthday is April 19. Follow him on Twitter @Zack_Conroy.