Season 5: Episode 6 - Cherry Picked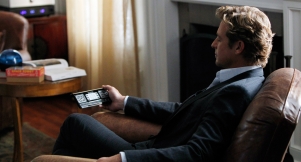 Cherry Picked: When the body of a security guard is found, the CBI is called to an upscale neighborhood in order to investigate what looks like a home invasion gone wrong. Jane's observation of a squirrely witness leads to what appears to be the truth â€" a wealthy couple has been kidnapped, and their captor has demanded five million dollars for their safe return. But while the CBI plans their next move, the missing couple returns home from vacation with no knowledge of the crime.

Meanwhile, Jane continues to search for Lorelei Martins.