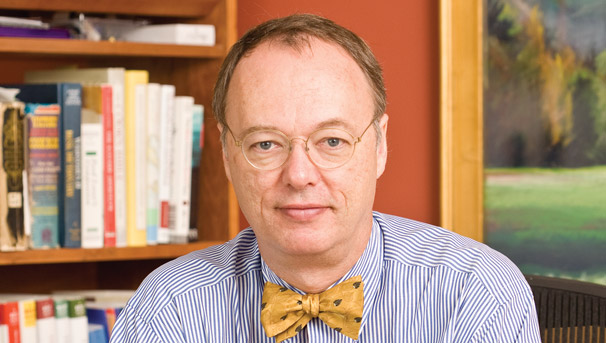 Talk Takeaway: Cooking with Chris Kimball
Chef Chris Kimball visits "The Talk" for a "Talk Takeaway" cooking segment. He is sharing delicious, low-fat comfort food recipes as featured in his new cookbook, "Comfort Food Makeovers." Chris is the host and executive producer of the most-watched cooking show on public television, "America's Test Kitchen," and publisher of "Comfort Food Makeovers."

All recipes are courtesy of Chris Kimball's "Comfort Food Makeovers."
Linguine with Bolognese

Ingredients
2 carrots. peeled and cut into 1-inch pieces
1 onion, cut into 1-inch pieces
2 ounces pancetta, cut into 1-inch pieces
1/2 ounce dried porcini mushrooms, rinsed
1 anchovy fillet, rinsed
1 (28-ounce) can whole tomatoes
1 tablespoon unsalted butter
Salt and pepper
1 teaspoon sugar
1 garlic clove, minced
1 pound 93 percent lean ground turkey
1 1/2 cups 2% low-fat milk
2 tablespoons tomato paste
1/2 cup dry white wine
4 cups water
1 pound linguine

Directions
Pulse carrots and onion in food processor until finely chopped, 10 to 15 pulses; transfer to bowl. Process pancetta, mushrooms, and anchovy in now-empty food processor until finely chopped, 30 to 35 seconds; transfer to separate bowl. Pulse tomatoes with their juice in now-empty food processor until mostly smooth, about 8 pulses; transfer to separate bowl.

Melt butter in Dutch oven over medium heat. Add processed pancetta mixture and cook until browned, about 2 minutes. Stir in processed carrot mixture and 1 teaspoon salt, cover, and cook over medium-low heat, stirring occasionally, until softened, 8 to 10 minutes.

Stir in sugar and garlic and cook until fragrant, about 30 seconds. Stir in turkey, breaking up meat with wooden spoon, and cook for 1 minute. Stir in milk, scraping up any browned bits, and simmer, stirring occasionally, until nearly evaporated, 18 to 20 minutes.

Stir in tomato paste and cook for 1 minute. Stir in wine and simmer, stirring occasionally, until nearly evaporated, 8 to 10 minutes.

Stir in processed tomatoes, water, and linguine and bring to simmer over medium-high heat. Cover and cook, stirring often, until pasta is tender and sauce is thickened, 12 to 16 minutes. Off heat, season with salt and pepper to taste and serve.


Coconut Shrimp with Orange Dipping Sauce


Ingredients
Orange Dipping Sauce
3/4 cup orange juice (2 oranges)
1/4 cup orange marmalade
1 tablespoon honey
2 teaspoons cornstarch
Pinch ground ginger
Pinch garlic powder
Lemon Juice
Salt

Coconut Shrimp
1 3/4 cups panko bread crumbs
1 tablespoon canola oil
1/3 cup sweetened shredded coconut
1/3 cup all-purpose flour
4 large egg whites
1/2 teaspoon salt
1/4 teaspoon cayenne pepper
Vegetable oil spray
1 1/2 pounds extra-large shrimp (21 to 25 per pound), peeled and deveined

Directions
Orange Dipping Sauce
Whisk juice, marmalade, honey, cornstarch, ginger, and garlic powder together in small saucepan. Bring to simmer over medium-high heat, whisking constantly. Reduce heat to medium-low and simmer gently, whisking often, until slightly thickened, 3 to 5 minutes. Off heat, season with lemon juice and salt to taste; let cool.

Coconut Shrimp
Adjust oven rack to middle position and heat oven to 475 degrees. Toss panko with oil, spread onto rimmed baking sheet, and bake until light golden, about 7 minutes. Stir in coconut and continue to bake until crumbs and coconut are deep golden, about 2 minutes longer; let cool slightly.

Spread flour into shallow dish. In second shallow dish, lightly beat egg whites until foamy. In third shallow dish, combine panko-coconut mixture, salt, and cayenne. Line rimmed baking sheet with aluminum foil, top with wire rack, and spray rack with oil spray.

Pat shrimp dry with paper towels. Working with several shrimp at a time, dredge in flour, dip in egg whites, then coat with panko-coconut mixture, pressing gently to adhere; lay on prepared wire rack. Spray shrimp with oil spray and bake until shrimp are just cooked through, 5 to 7 minutes. Serve with orange dipping sauce.



New York-Style Cheesecake


Ingredients
Crust
8 whole graham crackers, broken into 1-inch pieces
4 tablespoons unsalted butter, melted and cooled
1 tablespoon sugar

Filling
1 pound (2 cups) 1 percent cottage cheese
1 pound 1/3 less fat cream cheese (neufchatel), room temperature
8 ounces (1 cup) low-fat yogurt cheese
1 1/2 cups (10 1/2 ounces) sugar
1 tablespoon vanilla extract
1 teaspoon grated lemon zest
1/4 teaspoon salt
3 large eggs, room temperature

Directions
Crust
Adjust oven rack to middle position and heat oven to 325 degrees. Process graham crackers in food processor to crumbs, about 30 seconds. Add melted butter and sugar and pulse to incorporate, about 5 pulses. Sprinkle mixture into 9-inch springform pan. using bottom of measuring cup, press crumbs into even layer over pan bottom. Bake until crust is fragrant and looks set, 10 to 15 minutes; let cool completely.

Filling
Increase oven temperature to 500 degrees. Line medium bowl with clean dish towel. Spoon cottage cheese into bowl; let drain 30 minutes. Process drained cottage cheese in now-empty food processor until smooth and no visible lumps remain, about 1 minute. Add cream cheese and yogurt cheese; process until smooth, 1 to 2 minutes, scraping down bowl as needed. Add sugar, vanilla, lemon zest, and salt; continue to process until smooth, about 1 minute. With processor running, add eggs, one at a time, and continue to process until smooth.

Lightly spray sides of prepared pan containing crust with vegetable oil spray and set on rimmed baking sheet. Pour processed cheese mixture into pan and bake for 10 minutes. Without opening oven door, reduce oven temperature to 200 degrees and continue to bake until center of cheesecake registers 150 degrees, about 1 1/2 hours, rotating pan halfway through baking.

Transfer cake to wire rack and run paring knife around edge of cake. Let cool until barely warm, 2 1/2 to 3 hours, running paring knife around edge of cake every hour. Wrap pan tightly in plastic wrap and refrigerate until cold, about 3 hours.

To serve, wrap wet, hot kitchen towel around pan and let stand for 1 minute. Remove sides of pan. Blot any excess moisture from top of cheesecake with paper towels. Let cheesecake stand at room temperature about 30 minutes; serve.