Talk Food Festival: Fabio Viviani
Chef Fabio Viviani returned to "The Talk" for The Talk Food Festival. In celebration of the Chinese New Year tomorrow, Fabio showed the ladies how to make his Chinese inspired dishes. Here are his recipes from today's show!
Chinese 5 Spice Chicken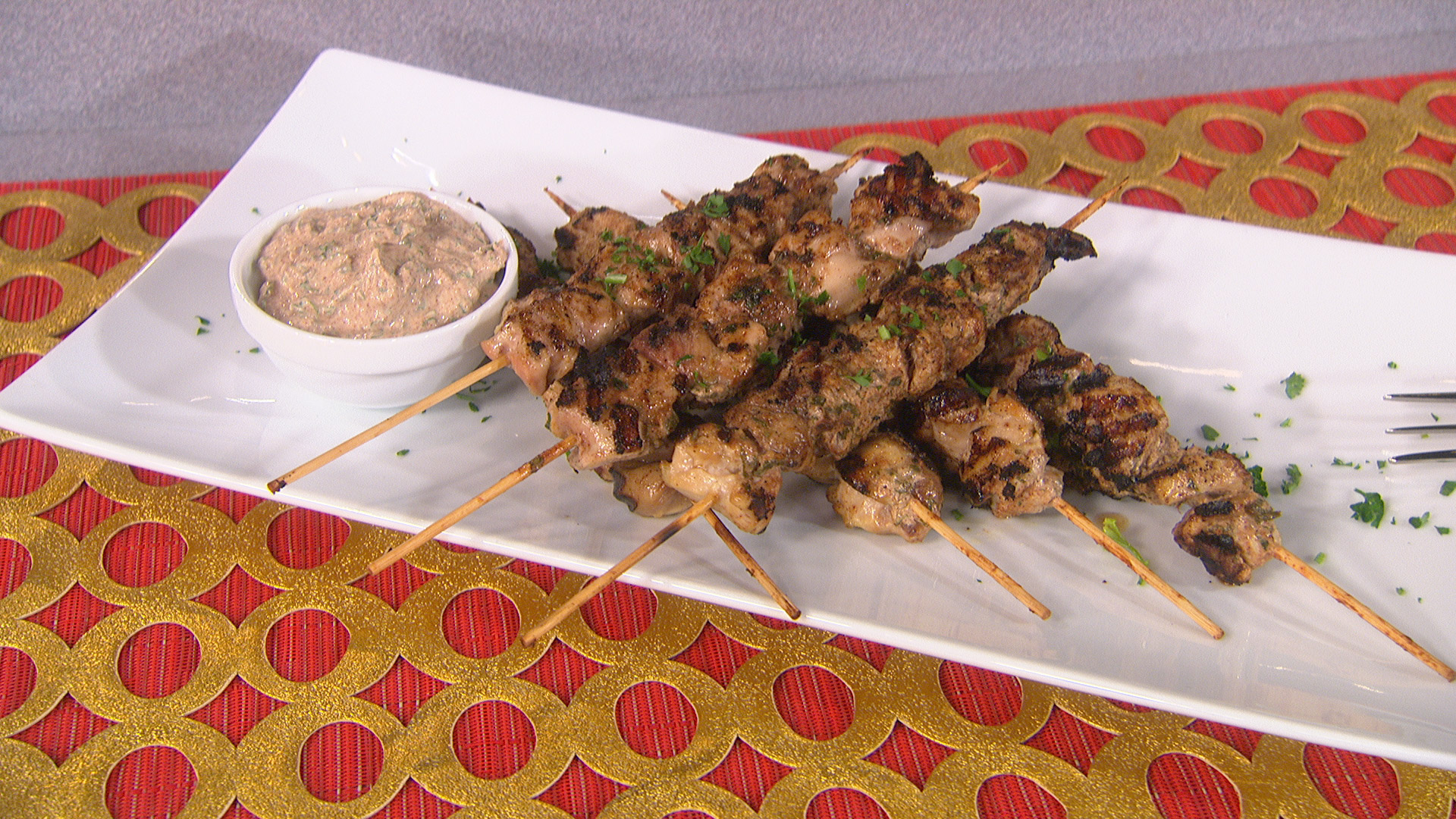 Ingredients:
3 chicken thighs, cubed
1 cup Greek yogurt
2 tbsp Chinese 5 Spice
½ cup chopped Parsley
1 tbsp grated garlic
1 tbsp ginger
1 tbsp lime
1 tbsp lemon juice
salt and Cayenne pepper
Instructions:
Marinate cubed chicken thighs in Greek yogurt, Chinese 5 Spice, Parsley, garlic and ginger, lime and lemon juice, salt and cayenne pepper.
Skewer and grill.


Chinese Bok Choy Soup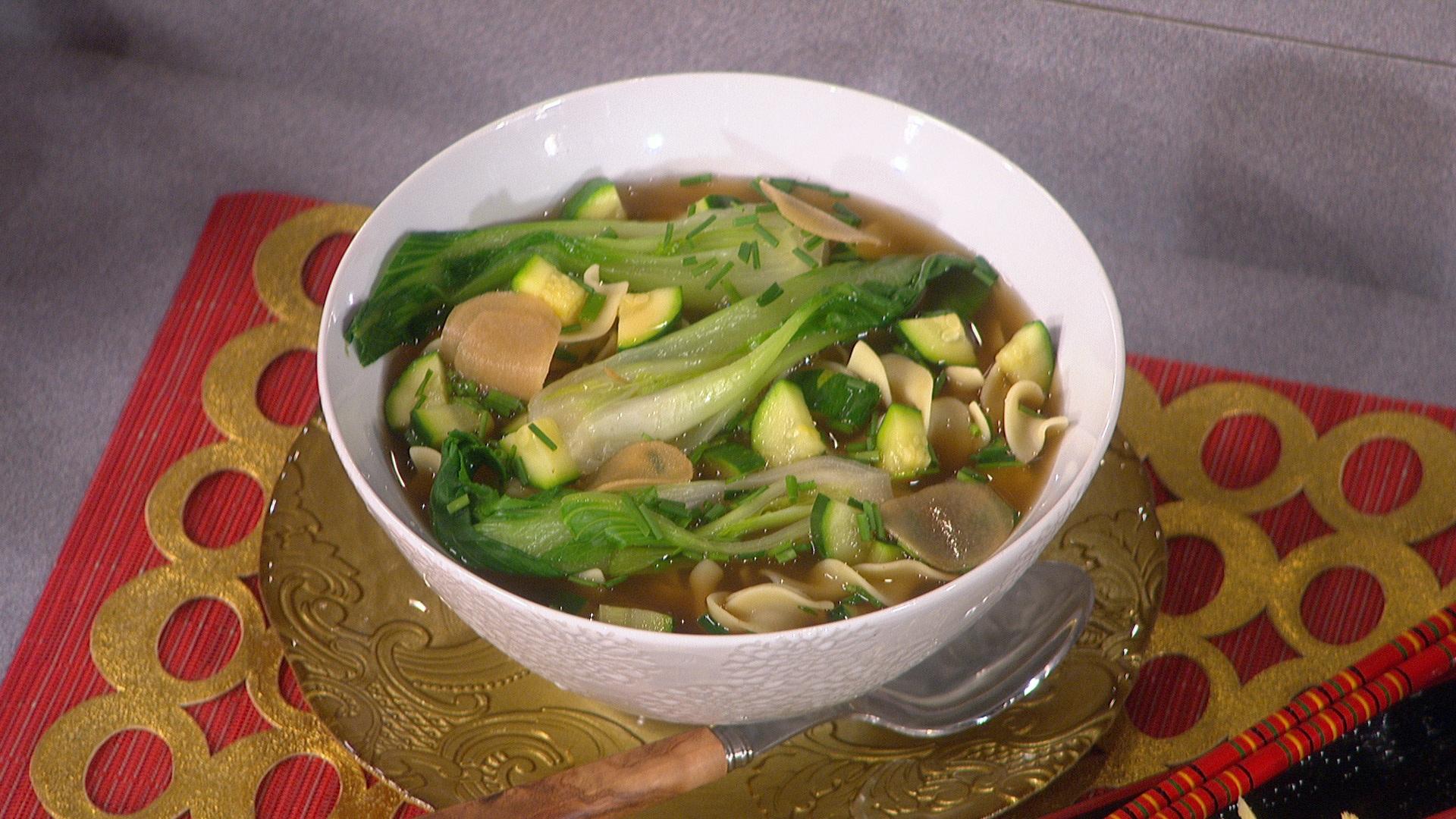 Serves 4
Ingredients:
1 box dried thin Chinese egg noodles
2 tsp cornstarch
4 cups vegetable stock
2 inch piece fresh ginger, peeled and sliced
1 zucchini, quartered and sliced
2 tbsp dark soy sauce
2 tsp mirin
2 tsp rice vinegar
4 baby bok choy, each cut in half
salt and pepper
snipped chives, to garnish
Instructions:
Boil the noodles for 3 minutes, or according to the package instructions, until soft. Drain well and rinse with cold running water to stop the noodles cooking, and set aside.
Put the arrowroot in a large pan and gradually stir in the vegetable stock. Bring to a boil and add next 5 ingredients. Reduce to a simmer and cook for 10-15 minutes. Season with salt and pepper and garnish with chives.


Hazelnut Chocolate Spread Rice Squares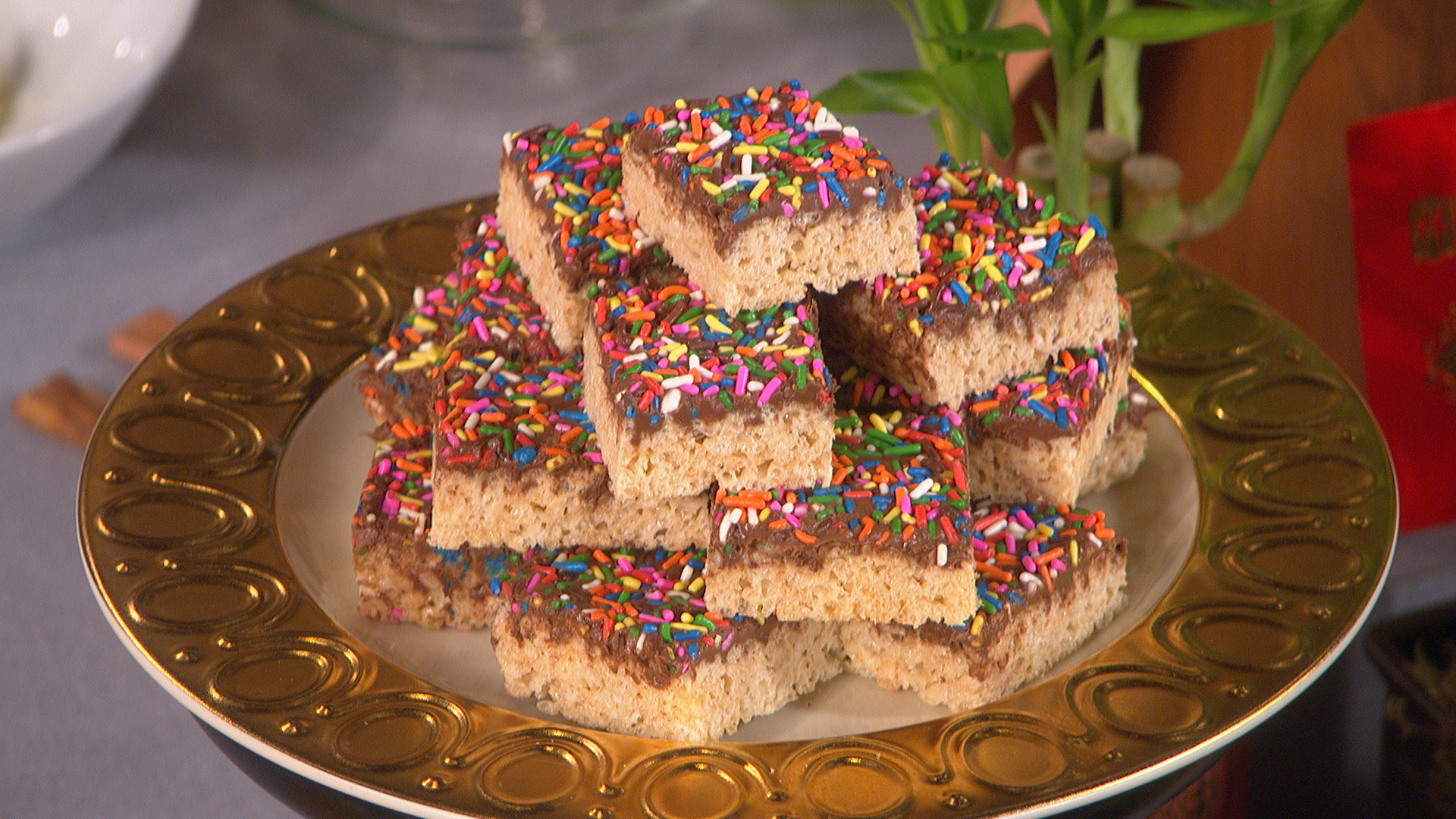 Ingredients:
4 tablespoons butter
10-ounce bag of marshmallows
6 cups rice square cereal
12 ounces warmed hazelnut chocolate spread
nonpareils
Instructions:
Melt 4 tablespoons butter and a 10-ounce bag of marshmallows in a saucepan over low heat.
Remove from the heat and stir into 6 cups rice square cereal.
Press into a 9-by-13-inch baking pan.
Spread with 12 ounces warmed chocolate hazelnut spread and sprinkle with nonpareils, then let harden.
Cut into small squares.
Glazed Rainbow Carrots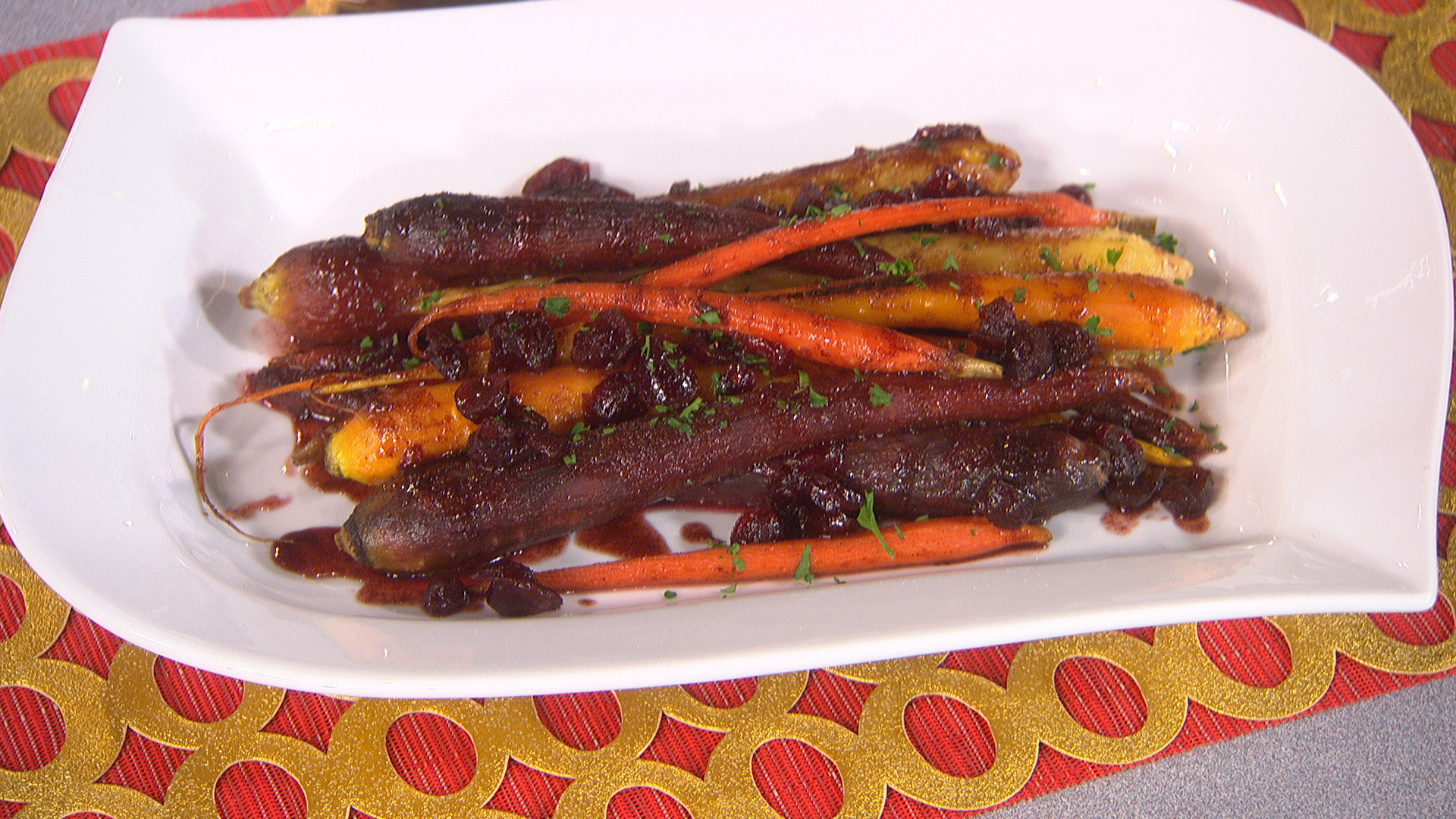 Serves 6
Ingredients:
2 lbs. Rainbow variety Carrots, sliced on the bias
2 Tbsp Olive Oil
½ cup cranberrie
¼ cup sugar
2 tsp cumin
½ tsp allspice
½ cup Vegetable stock
Parsley
Salt and Pepper
Instructions:
In a large sauté pan, add carrots and oil. Cook until starting to brown, 5-7 minutes.
Add next 4 ingredients and stir to combine. Once sugar is fully dissolved, and stock and simmer on low until glazed.
Season to taste with salt and pepper. Garnish with chopped parsley.