Talk Food Festival: Chef Candice Kumai
Chef and cookbook author Candice Kumai joined the ladies in the kitchen for "The Talk Food Festival." She made some beautiful dishes that will keep you looking beautiful on the inside and out. Here are all of her healthy and delicious recipes.
Recipes courtesy of Chef Candice Kumai

Kale & Mushroom Lasagna Rolls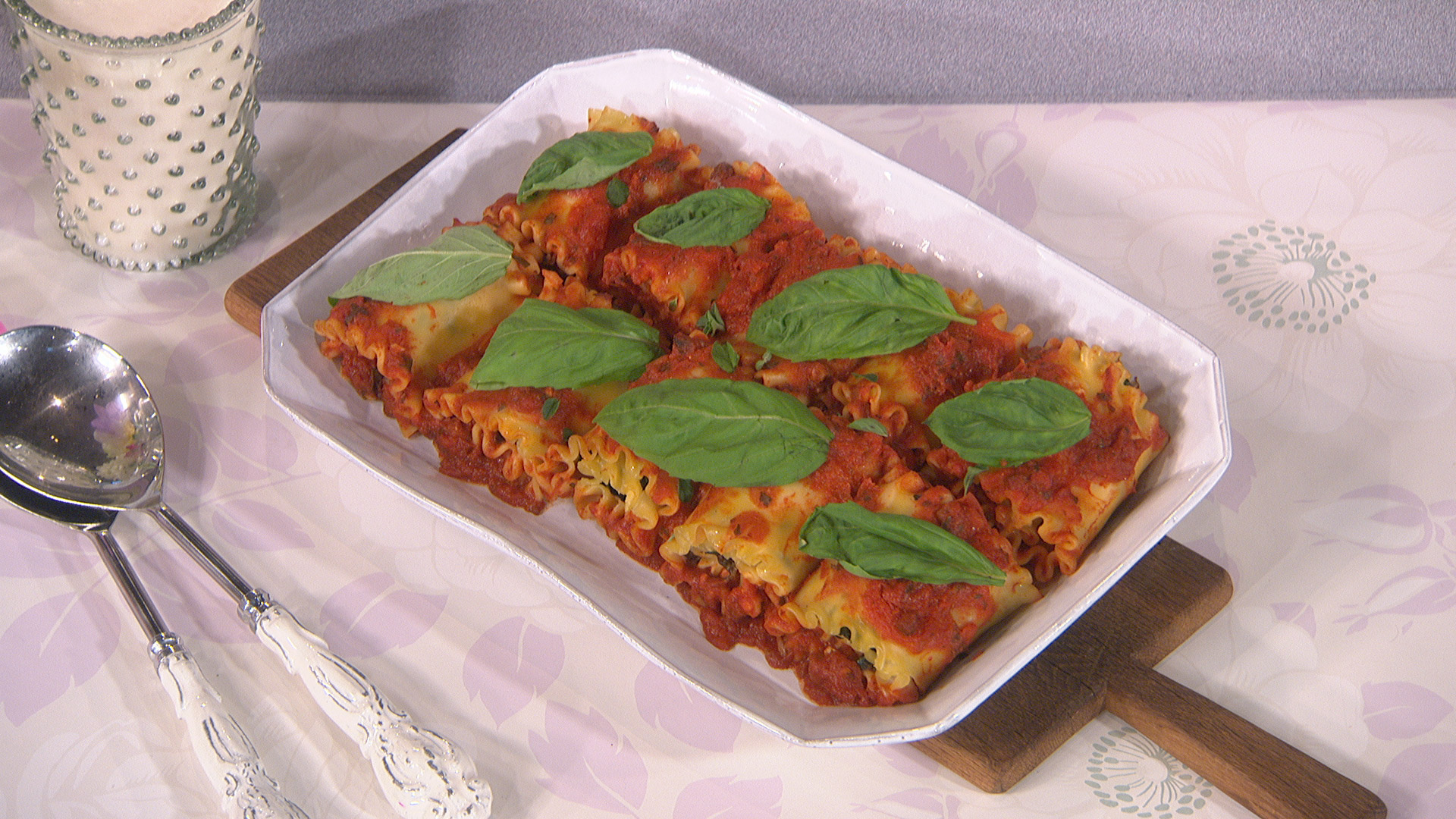 Makes 6 servings
12 lasagna noodles, cooked
1 tablespoon extra-virgin olive oil
2 garlic cloves, thinly sliced
3 ½ cups cremini mushrooms, thinly sliced
½ bunch lacinato kale, finely chopped
2 1/2 cups Candice's Homemade Marinara Sauce (or Organic Marinara Sauce)
1 1/2 cups cashew cheese (see recipe)
oregano or basil, to finish
Homemade Cashew Cheese
Makes 1 ½ cups
2 cups cashews, soaked in hot water for a minimum of 1 hour, or overnight
2 garlic cloves, thinly sliced
1 tablespoon lemon zest
1 tablespoon lemon juice
2-4 tablespoons water (as needed)
2 tablespoons nutritional yeast
½ teaspoon sea salt
1- Strain the cashews after soaking in hot water for 1-3 hours (or overnight). Place all ingredients into high-speed blender or food processor and puree until smooth.
2- Using a spatula remove and store in an airtight container or jar for up to two weeks.
Instructions:
1 - Preheat the oven to 350°F.
2 - Cook the lasagna noodles in a large pot of boiling water, following package directions until just shy of al dente. Drain and immediately rinse under cold water to stop the cooking process.
3 - Cover the bottom of a 13-inch X 9-inch baking dish with 1 cup of organic marinara sauce.
4- In a medium sauté pan, add the olive oil, garlic, cremini mushrooms and kale, sauté for 10 minutes.
5 - On a clean work surface, spread out the noodles. Top with roughly 2 tablespoons of the cashew cheese, spreading evenly over each noodle to create a thin layer for less mess. Then top with the mushroom and kale mixture.
6 - Roll each noodle tightly across to make a compact spiral. Repeat with all remaining noodles.
7 - Place the rolled noodles neatly in the baking dish and cover with the remaining 1 cup sauce. Bake covered with foil on the center rack for 30 minutes. Uncover for the last 10 minutes.
8 - Garnish with fresh oregano or basil.
Clean Green Beauty Salad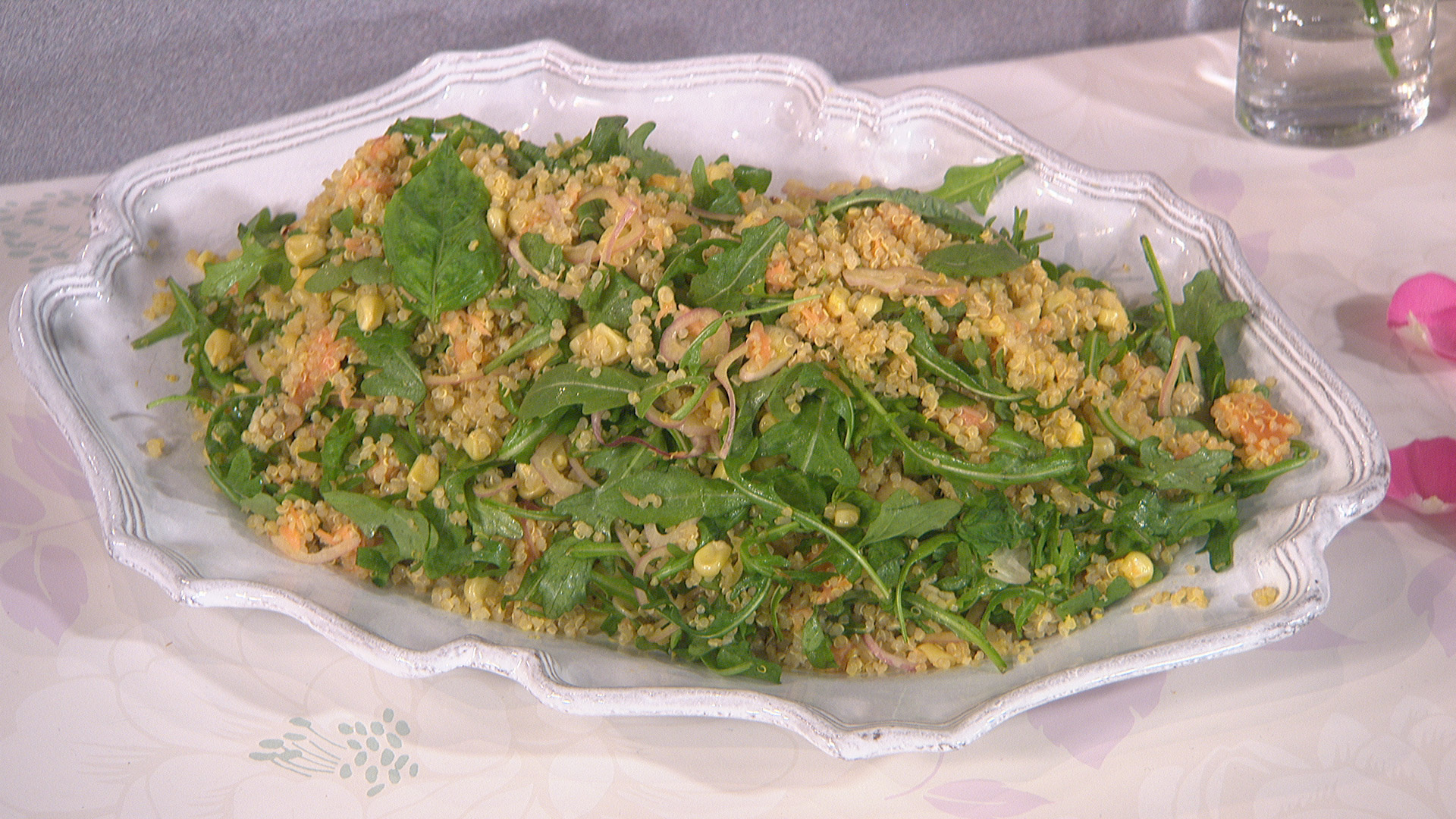 Makes 4-6 servings
Ingredients
2 cups quinoa, fully cooked and cooled
½ shallot thinly sliced on a mandolin
1 cup roasted or grilled sweet corn, shaved off the cobb
1, 8 oz wild salmon, fully cooked, broken into bite size pieces (omit if vegan)
1-2 cups wild baby arugula
2 tablespoons fresh basil leaves, stems removed
Dressing
2 tablespoons extra virgin olive oil

1 tablespoon low-sodium Tamari (soy sauce)

1 teaspoon curry powder - (super beauty food!)
Juice of 1 lime

1 tablespoon agave nectar
Directions
1- In a large mixing bowl, add in the ingredients for the dressing. Whisk well to combine.
2- Add in the cooked quinoa, shallot and corn. Crumble in the wild salmon (omit if vegan). Toss in with the dressing to combine. Gently fold in the arugula. Add more dressing if desired. Top with fresh basil and enjoy, gorgeous!
Matcha Green Tea Ice Cream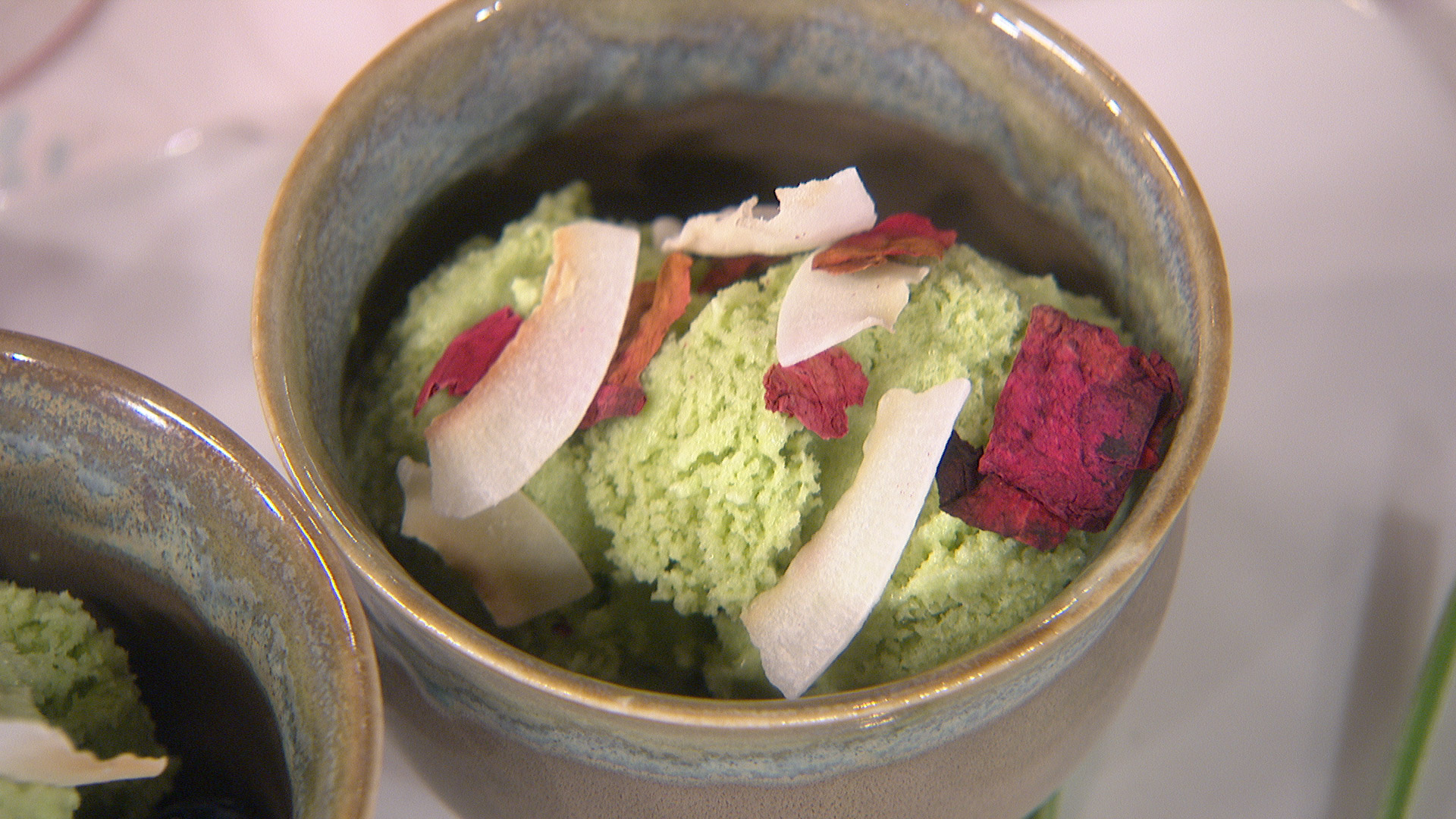 Serves 4
Ice cream mix Ingredients:
1, 14 oz can light coconut milk
2 teaspoons Green Tea Matcha powder
1 cup unsweetened almond milk
2-3 tablespoons organic sugar (or agave nectar)
For the bar/toppings:
Dark chocolate, shaved (70% cacao is best for beauty/anti-aging benefits)
Fresh blueberries (antioxidant packed & vitamin C is key for skin protection)
Fresh mint
Coconut shavings, toasted
Fresh lavender (for relaxation and calming)
Fresh, organic pink rose petals (fresh and organic is a must!)
Directions
1- In a blender, add all of the ice cream mix ingredients and blend until fully combined. Place the mix into the freezer for approximately 30 minutes.
2- After chilled, place the mix into your ice cream maker and mix until thick. Approximately 15-20 minutes. Place the ice cream back into the freezer for a thicker consistency before serving.
3- Serve 1 large scoop per person or 2 small scoops, and top with healthy/optional "Ice Cream Bar" toppings. Enjoy!
*Place into an airtight container and freeze for up to 3 weeks.
For the perfect ice cream: Make sure your ice cream maker is completely frozen prior to pouring in the ice cream mix. Otherwise you may get a softer texture than desired. For a firmer ice cream? Opt to place the finished ice cream in an airtight container and freeze for 2 hours prior to serving. Keep ice cream on hand for up to a month in the freezer. I'll bet it wont last that long though!