Talk Food Festival: Chef Jet Tila
Chef Jet Tila was back in the kitchen showing the ladies Thailand's most famous street food – Thai BBQ Chicken! He also made a tasty vegan dish everyone will enjoy. Here are all his recipes from today's show.
Recipes courtesy of Chef Jet Tila
Thai BBQ Chicken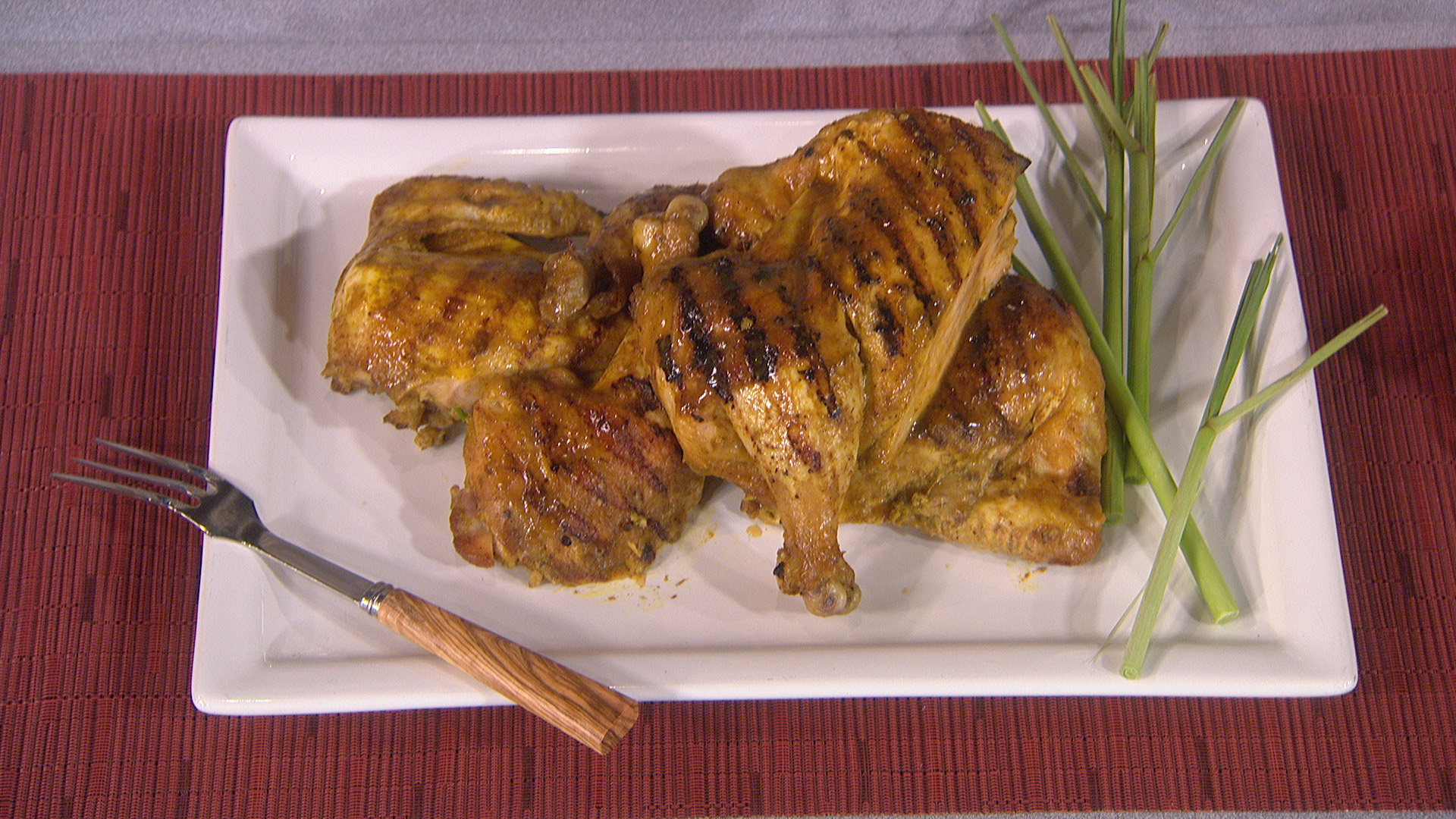 Ingredients:
3 ½ lbs. Chicken
2 tbsp. Ginger Root, crushed
2 tbsp. Lemongrass, crushed
1 tbsp. Coriander Root or Stems, minced
2 tbsp. Garlic, crushed
2 tsp. Black or White Pepper
¼ cup Thin Soy Sauce
1 tbsp. Sugar
2 tbsp. Curry Powder
1 cup Coconut Milk
Preparation:
Combine all ingredients in a blender and blend until smooth.

Prepare chicken by cutting out the backbone and laying the bird flat.

Poke holes in the chicken using a fork.

Pour the marinade mixture over the bird and coat evenly.

Rub the marinade into the bird.

Let marinade, covered in the fridge for at least 4 hours to overnight.

Broil, roast, deep fry over medium heat until cooked through.
**If roasting or grilling, make sure thickest part of the thigh reaches 160 degrees. Another indication of doneness is poking the thigh and making sure the liquids run clear.
.
Buddha's Delight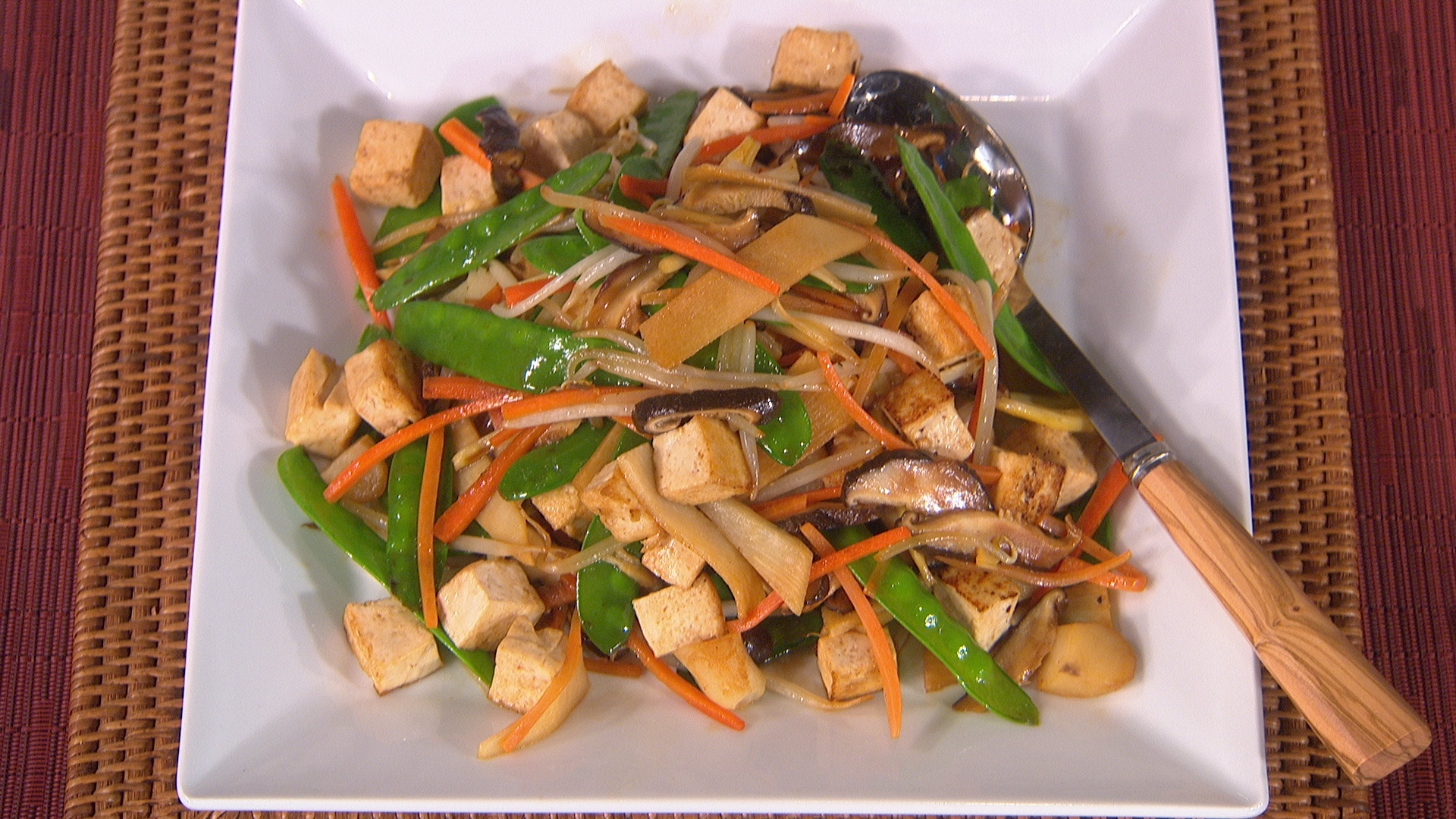 Ingredients:
4 Dried Shiitake mushrooms
1/4 ounce lily buds, dried
1 Block Tofu firm, Large dice
4 ounces Bamboo shoots, sliced
6 Water chestnuts, peeled and diced
1 cup Mung bean sprouts
2 Carrots, Julliened
2 Napa cabbage leaves, shredded
4 ounces Snow peas, tailed
2 teaspoons Ginger, thin sliced
Sauce:
1/4 cup Reserved mushroom soaking liquid
2 Tbsp Vegetarian oyster sauce
2 Tbsp Dark soy sauce
1/2 teaspoon Brown sugar
1 Teaspoon Sesame oil
1 Tbsp Cornstarch or Tapioca Starch
Pinch White pepper
Other:
Oil for stir-frying
Preparation:
Combine Sauce ingredients in a small bowl and aside.
In separate bowls, soak the mushrooms and dried lily buds in boiling water for 20 to 30 minutes to soften. Squeeze out any excess liquid. Reserve the mushroom soaking liquid, straining it if necessary to remove any grit.
Cut the mushroom caps in half if desired.

Heat the wok over medium-high to high heat. Add 2 tablespoons oil to the heated wok. Add the tofu and stir-fry until browned (about 2 minutes). Add 2 tablespoons more tablespoons of oil to the wok. Add the minced ginger and stir-fry until aromatic (about 30 seconds). Add carrots, dried mushrooms and lily buds. Stir-fry for 1 minute, and add the water chestnuts, bamboo shoots and snow peas. Stir in the bean sprouts. Add the tofu back into the wok.

Push the vegetables up to the side of the wok. Add the sauce in the middle. Bring to a boil. Cover, turn down the heat and let the vegetables simmer for 3 to 5 minutes. Taste and add salt or other seasonings as desired. Serve hot.
Thai Silk Cocktail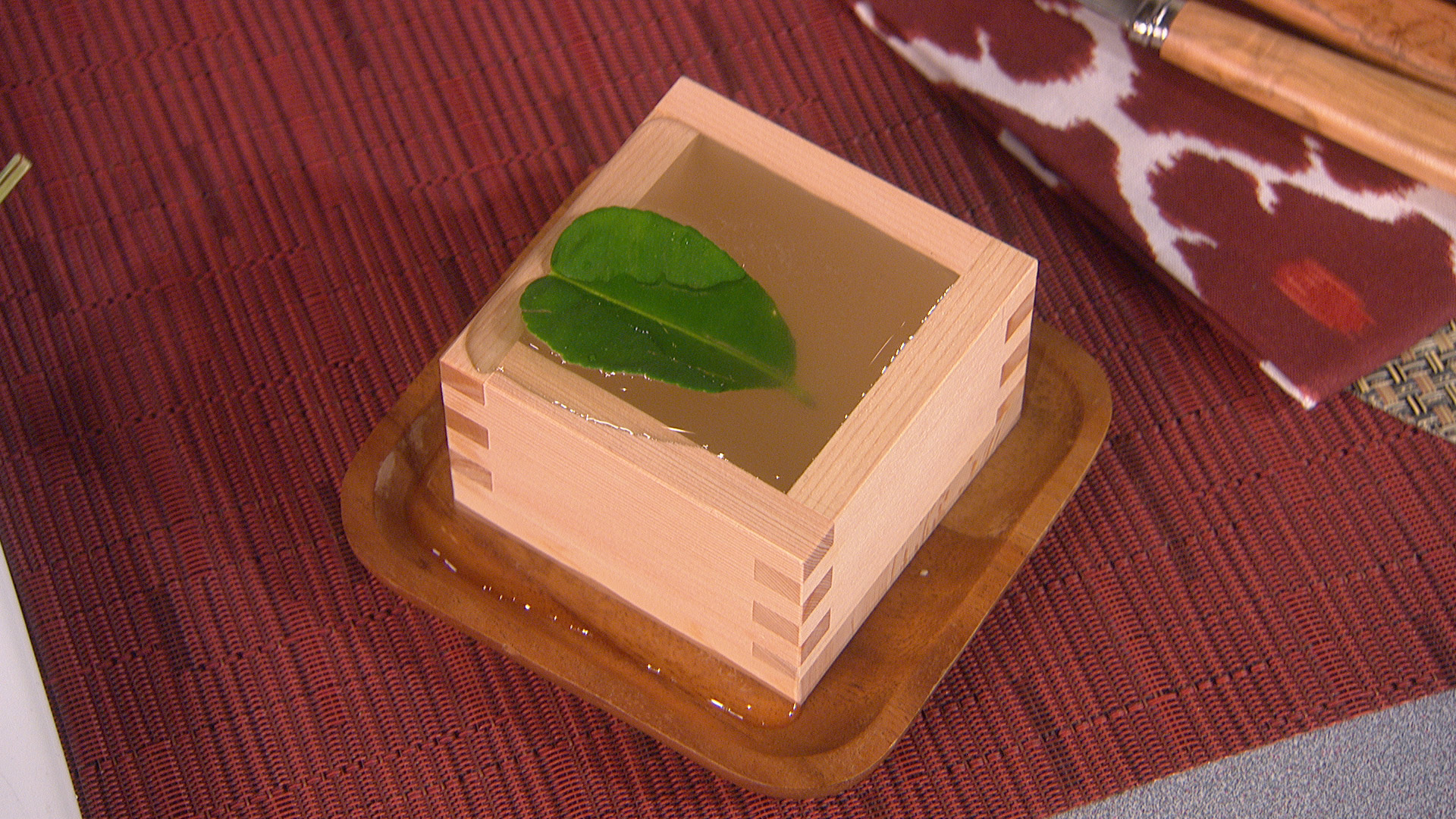 serving Size: 5 oz.
Ingredients:
3 oz. Nigori (unfiltered) Sake
1 oz. Pineapple Rum
1/2 oz. Simple Syrup
1/2 oz. sweet & sour
Kaffir Lime Leaves
Preparation:
Pour all ingredients into a cocktail shaker half-filled with ice cubes.

Shake well.

Strain into a cocktail glass.

Garnish with Kaffir Lime leaf and enjoy!