Talk Food Festival: David Tutera
Party planner, entertaining expert and star of "David Tutera: Unveiled," David Tutera joined our ladies for an Oscar-themed Talk Food Festival. He showed the ladies how to make easy hors d'oeuvres for any Oscar Party. Here are his fun recipe ideas!
AMERICAN FONDUE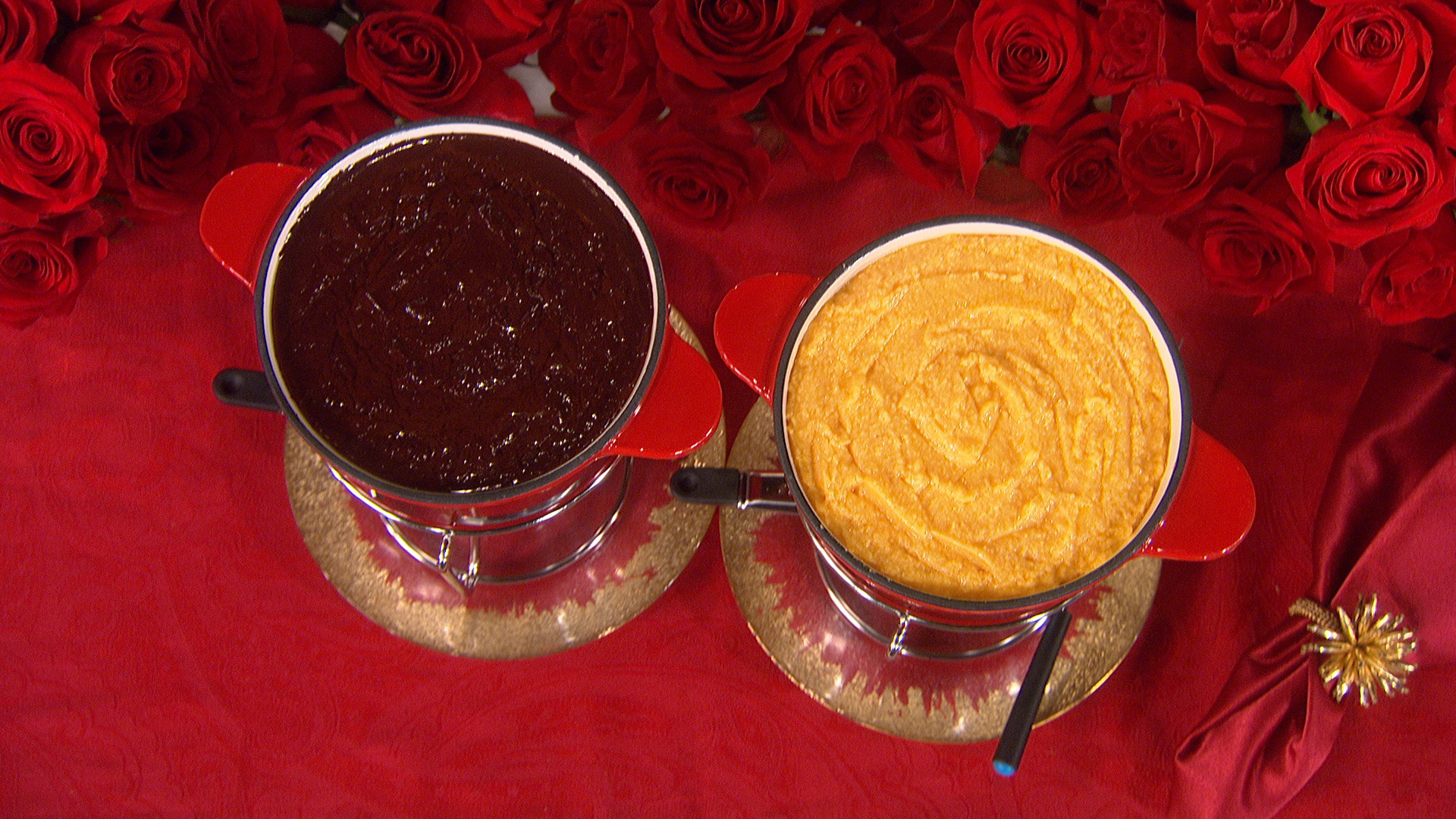 Cheese Fondue
Ingredients (for 1 pot of fondue):
1 clove garlic
1 lb. shredded cheese
3 tablespoons flour
1¾ cup white wine
¼ teaspoon fresh nutmeg
Splash of kirsch
Favorite dip-ables
Instructions :
Rub the inside of your fondue pot with the peeled garlic clove. Pour in the wine and bring to a simmer. Mix the flour and cheese together and add to the simmering wine. Once cheese is melted, add the nutmeg and kirsch. Serve with your favorite dippers. Classics include squares of crusty bread, fresh fruit (such as grapes) and veggies, cornichon pickles, and slices of sausage. For something different, serve with marinated artichoke hearts, roasted Brussels sprouts halves, mini chicken satay skewers, bacon wrapped mushrooms, or flavored pretzels (the peanut butter filled kind are perfect with cheese!).
Chocolate Fondue
Ingredients (for 1 pot of fondue):
1 lb. chopped chocolate
1½ cups heavy cream
Favorite dip-ables
Instructions:
Once your guests have had their fill of the cheese, clean out your fondue pot(s) and start fresh with chocolate. Bring the heavy cream to a simmer and add the chopped chocolate, allowing to melt before bringing out. One pot of dark and one pot of white chocolate are the perfect pairing. Serve with sliced tropical fruits, mini brownie bites, your favorite cookies, marshmallows, etc!
CAPTAIN PHILLIPS'S FAVORITE CRAB CAKES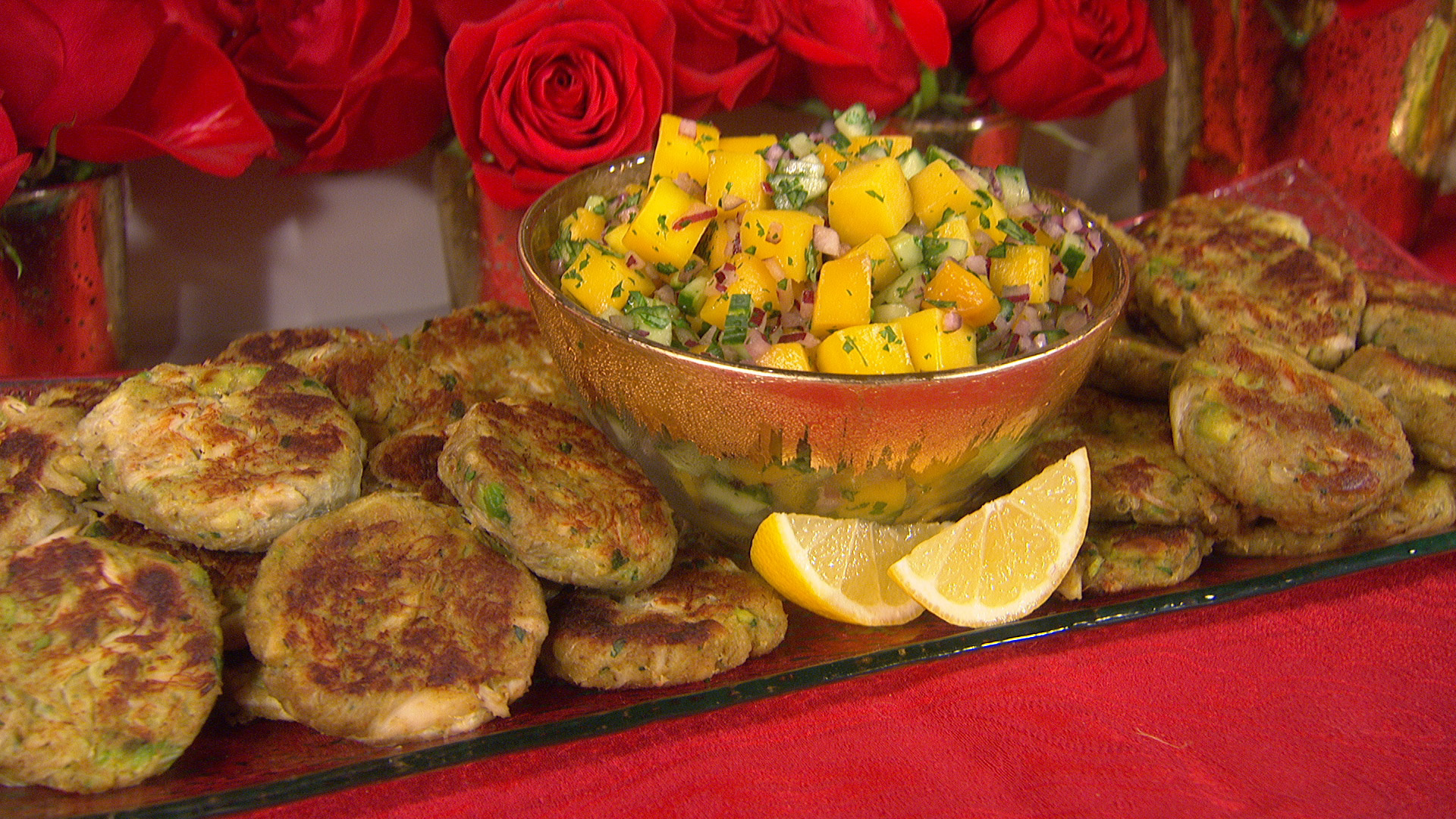 Ingredients:
1 lb. jumbo lump crabmeat
1-2 avocados (depending on preference), chopped
1 large egg
¼ cup mayonnaise
1½ teaspoon Dijon mustard
1½ teaspoon crab seasoning
1 teaspoon fresh lemon juice
½ teaspoon Worcestershire sauce
¼ teaspoon kosher salt
1¼ cup breadcrumbs
1 tablespoon chopped parsley
2 tablespoons butter
1 tablespoon olive oil
Instructions:
Whisk together the egg, mayo, mustard, crab seasoning, lemon juice, Worcestershire sauce, and salt in a bowl. Pick through the crab meat to clean and then pour the mixture over it adding in the avocado chunks. Mix using your fingers until well combined, but do not over mix. Sprinkle with the bread crumbs and parsley, mixing thoroughly but gently. Cover and refrigerate for a few hours. Shape the mixture into 16-miniature crab cakes. Heat the butter and olive oil in a skillet until frothy and fry the cakes until dark golden brown on each side, flipping once. Serve with your favorite homemade or store bought mango salsa.
RON'S TEX-MEX CONCOCTION (FAJITA BAR)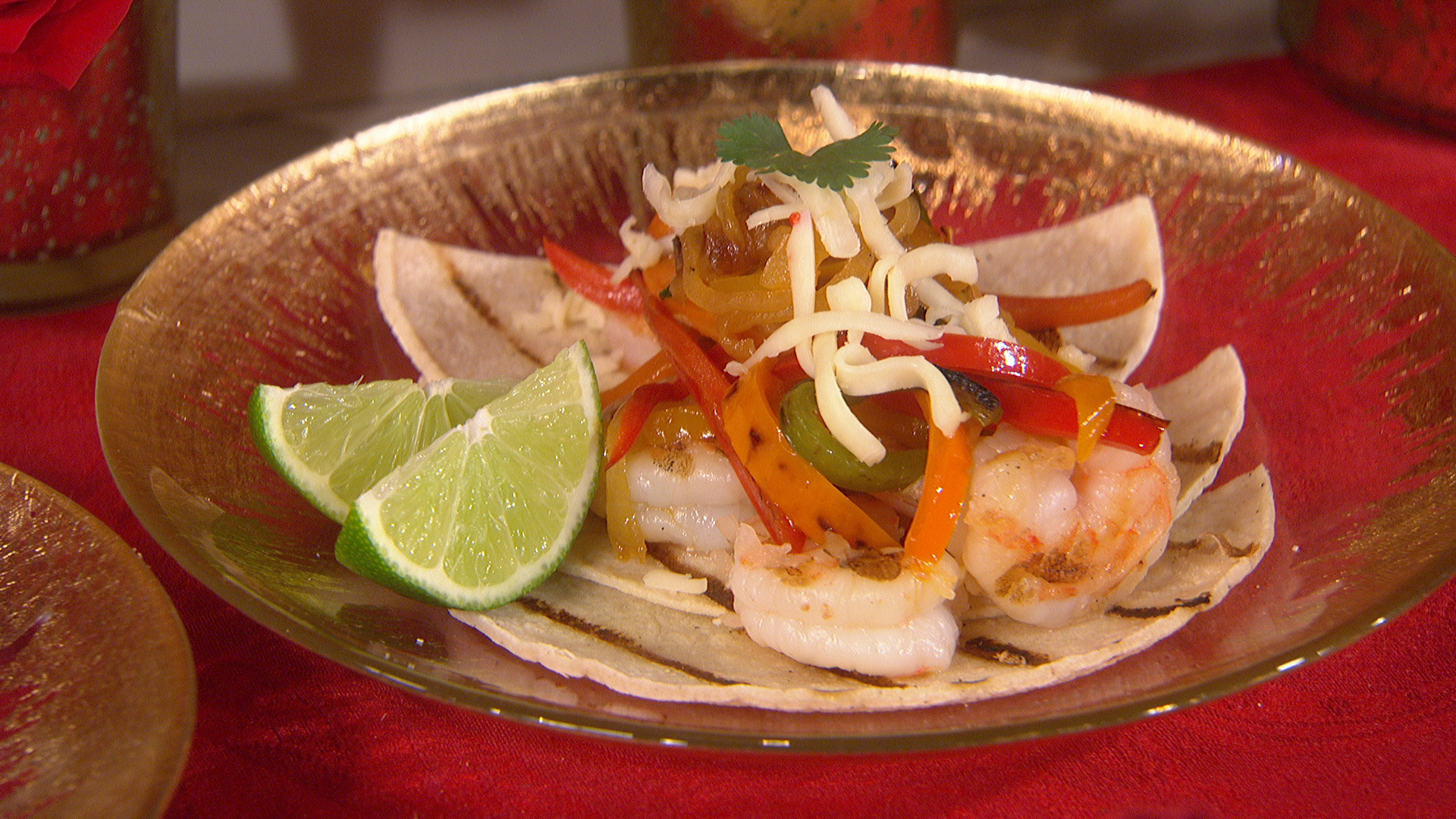 Ingredients:
Skirt steak
Skinless chicken breasts
Peeled shrimp
Small white corn tortillas, small flour tortillas, small spinach tortillas, etc
Onions, sliced
Bell peppers, sliced
Olive oil
Pineapple, sliced
Guacamole
Sour Cream
Spanish yellow rice
Grated pepper jack cheese
Salt and pepper
Instructions:
Season and grill your skirt steak, chicken breasts, and shrimp (these are easiest done skewered) so that each have beautiful grill marks, the steak is medium, and the chicken and shrimp are opaque and fully cooked. Slice the steak and chicken into ¼ - ½" strips. Place each in their own serving dish. Grill pineapple rounds until both sides have grill marks. Slice into quarters and place in a serving dish. Sauté sliced onions and peppers with a small amount of olive oil, salt, and pepper in a sauté pan; transfer to a serving bowl. Prepare Spanish rice as instructed and transfer to a serving bowl. Fill other bowls with your favorite toppings, such as guacamole, sour cream, grated cheese, etc. Serve as a DIY bar setup with the different types of tortillas, toppings, etc.
OUT OF THIS WORLD SPIKED GELATIN CUBES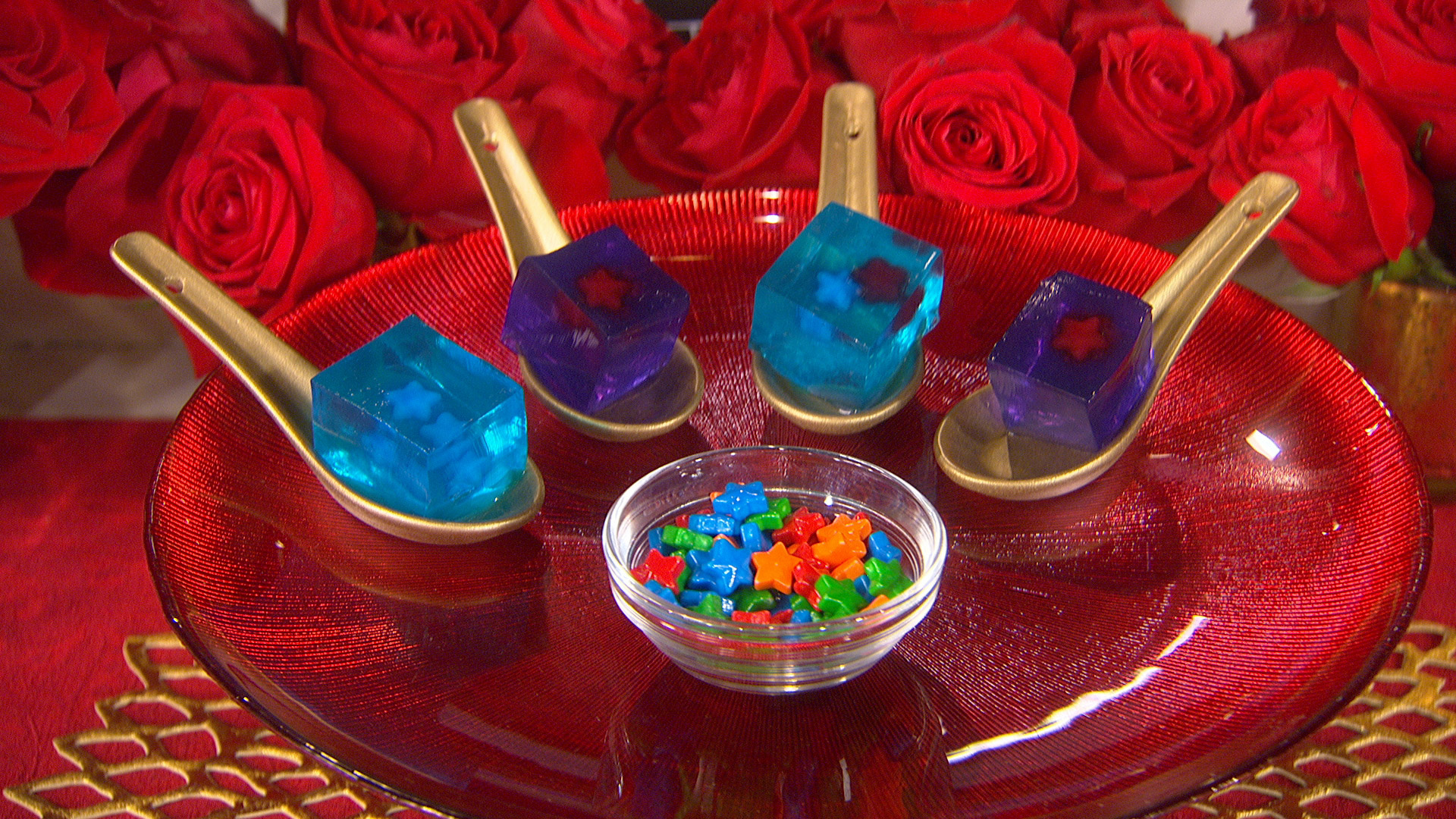 Ingredients:
Package(s) blue and/or purple gelatin
Star and moon shaped sprinkles
Small, brightly colored, round candies
Water
Alcohol of your choice
Instructions:
Mix water and alcohol to make 2 cups. For 30-50 proof alcohols, mix 13oz of alcohol with 3oz water. For 80-100 proof alcohols, mix 10oz of alcohol with 6oz water. For 150-200 proof alcohols, mix 6oz of alcohol with 10oz water. This will ensure that the cups set properly. Refrigerator the mixture until well cooled. Boil 1 additional cup of water (not mixed with alcohol) and mix with powdered gelatin until it is completely dissolved. Stir in the chilled alcohol mixture. Distribute into your serving cups and place in the fridge. Once partially set (firm, but not solid), mix in the sprinkles and candies. Return to the fridge and allow to set completely (2-4 hours total) before serving.
JORDAN'S MARTINI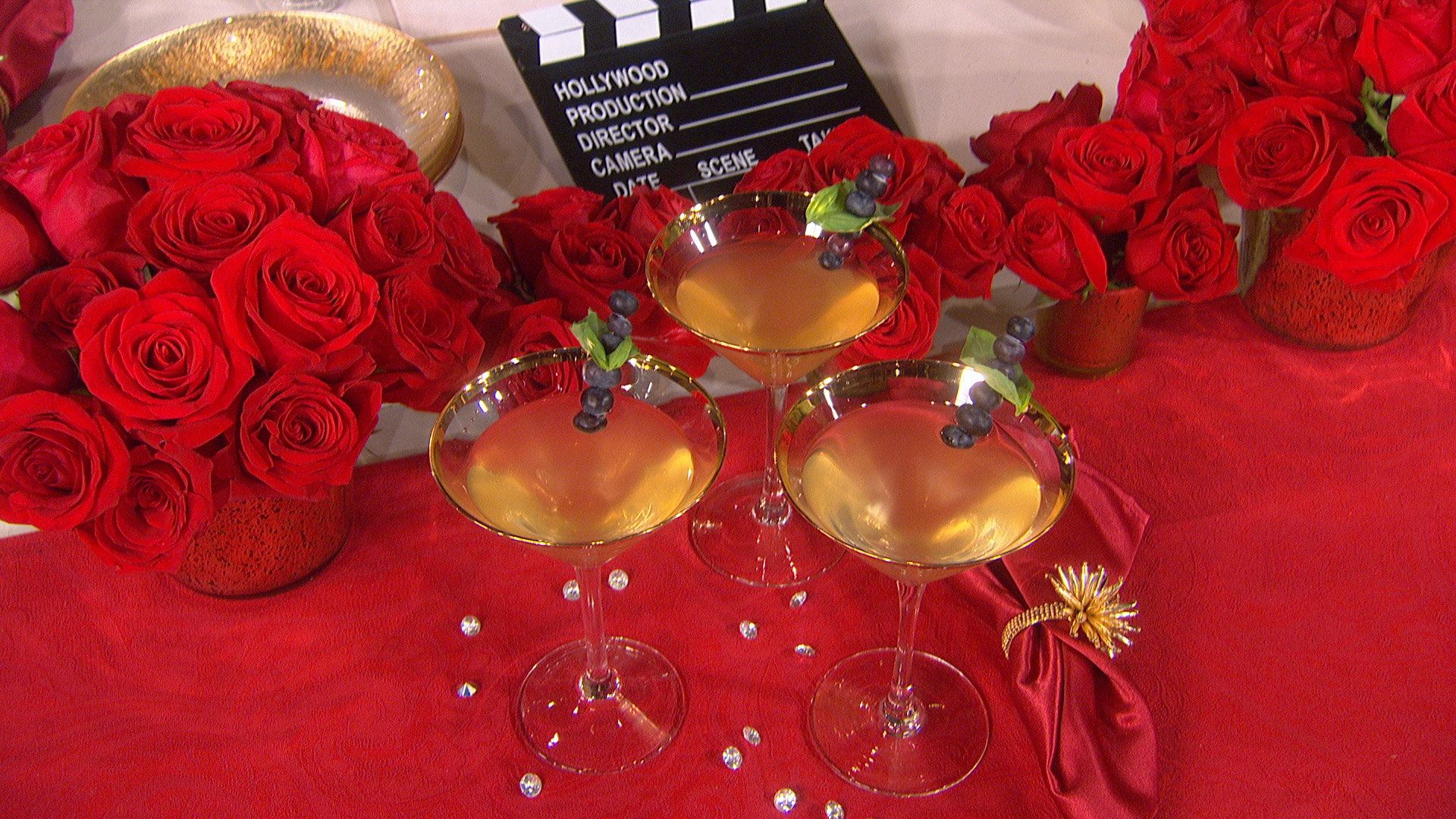 Ingredients (per drink):
1½ oz vodka
1½ oz lychee juice
2 blueberries, plus more for garnish
Basil leaf, plus more for garnish
½ oz simple syrup
Instructions:
Muddle the basil and blueberries at the bottom of your shaker. Add ice and the remaining ingredients. Shake well into a chilled martini glass. Garnish with a fresh basil leaf and skewer blueberries.