Ryan Scott Recipes
Chef Ryan Scott joined the ladies in the kitchen for THE TALK Food Festival. He made an Italian pork dish that was tasty and easy to make. Here are all his recipes from today's show.
Recipes courtesy of Chef Ryan Scott.
Ricotta and Asparagus Pork Tenderloin Rolls with Tomato Sauce and Pistachio Pesto
Yield: 4 servings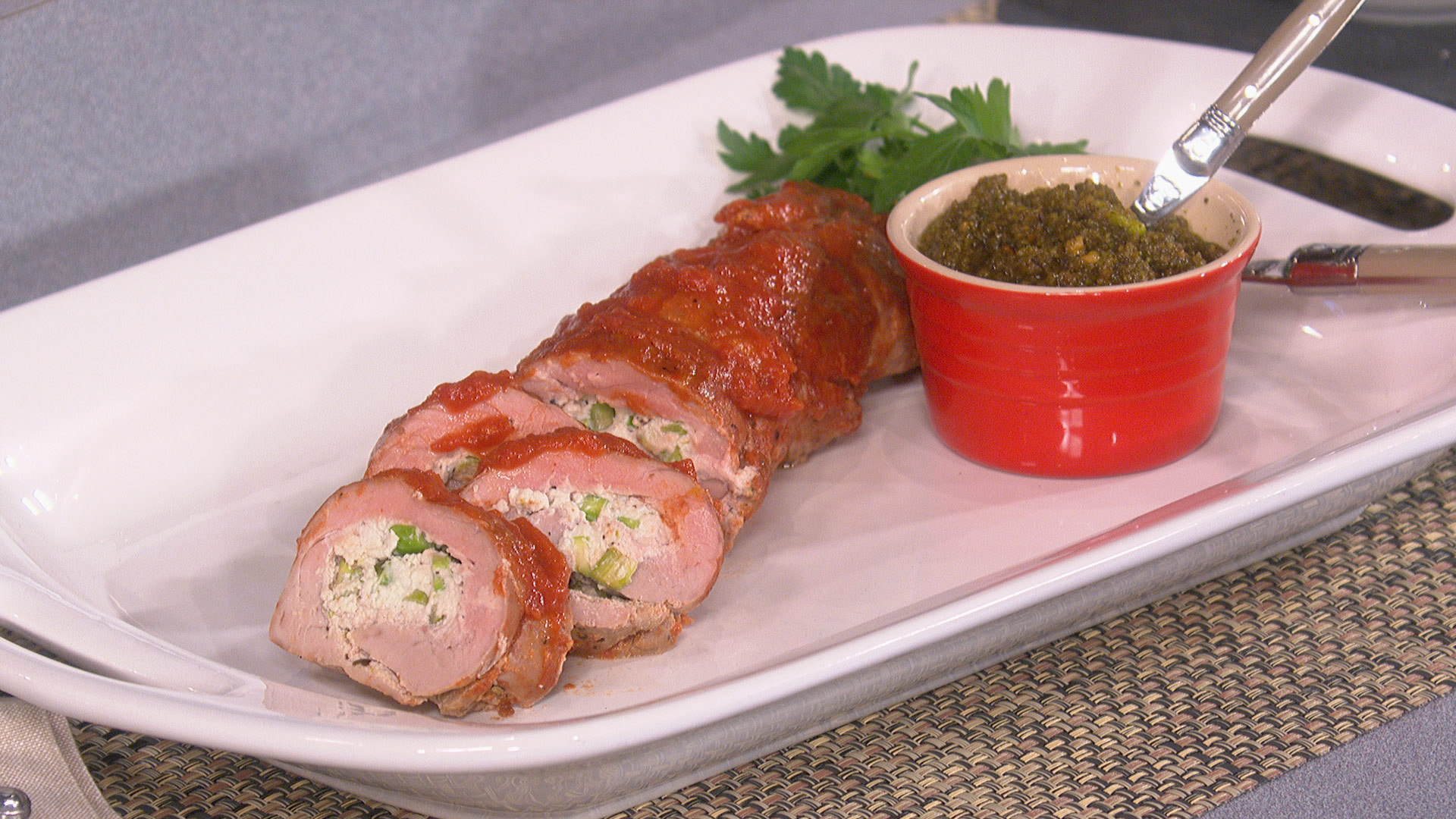 Ingredients
2 pounds pork tenderloin, butterflied and pounded flat
¾ cup ricotta cheese
½ cup asparagus, loosely chopped
1 15 ounce canned tomato
½ cup pistachios, peeled
½ cup pesto
½ teaspoon salt
¼ teaspoon freshly ground black pepper
Directions
Preheat oven to 350 degrees F.
In a bowl, mix ricotta and asparagus together.
Butterfly the pork tenderloin by cutting it down the middle, but not all the way through, and spread open. Cover with plastic wrap and pound with a mallet until ½ inch thick.
Season the tenderloin with salt and pepper. Spread ricotta asparagus mixture evenly on top of pork, leaving a ½ inch border on all sides. Tightly roll tenderloin and place skewers in meat.
Roast in oven for about 15 minutes, then spread tomato sauce evenly over tenderloin and roast for another 15 minutes, or until internal temperature reaches 145 degrees F.
Meanwhile, in a food processor, mix pistachios and pesto until thoroughly blended.
Serve sliced tenderloin rolls with a dollop of pistachio pesto.
Mozzarella Polenta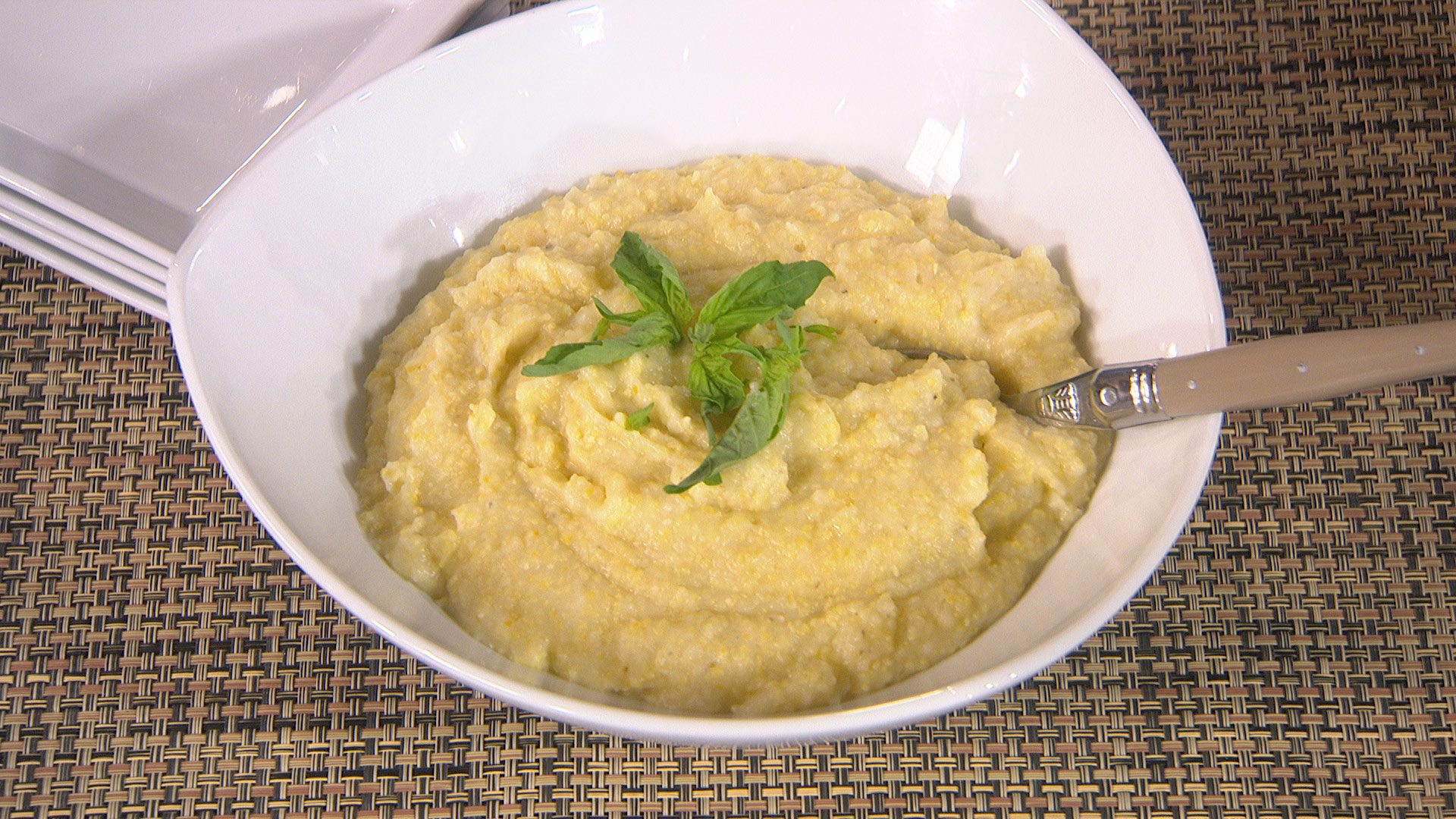 Yield: 6 servings
Ingredients
5 cups water
1 cup coarsely ground polenta
2 teaspoons salt
3 tablespoons unsalted butter
½ cup mozzarella, shredded
Olive oil
Fresh basil, for garnish
Freshly ground black pepper
Directions
Bring water to a simmer in a saucepan over medium high heat. Whisk or stir in polenta, stirring until mixture starts to simmer again. Reduce heat to medium low and cook uncovered, stirring occasionally, for about 20 minutes until polenta thickens. Remove from heat and stir in salt and butter.
Ladle polenta in serving bowls, generously top with mozzarella, drizzle with olive, garnish with 1 leaf and sprinkle freshly ground black pepper.
Smashed Mint Fava Bean Hummus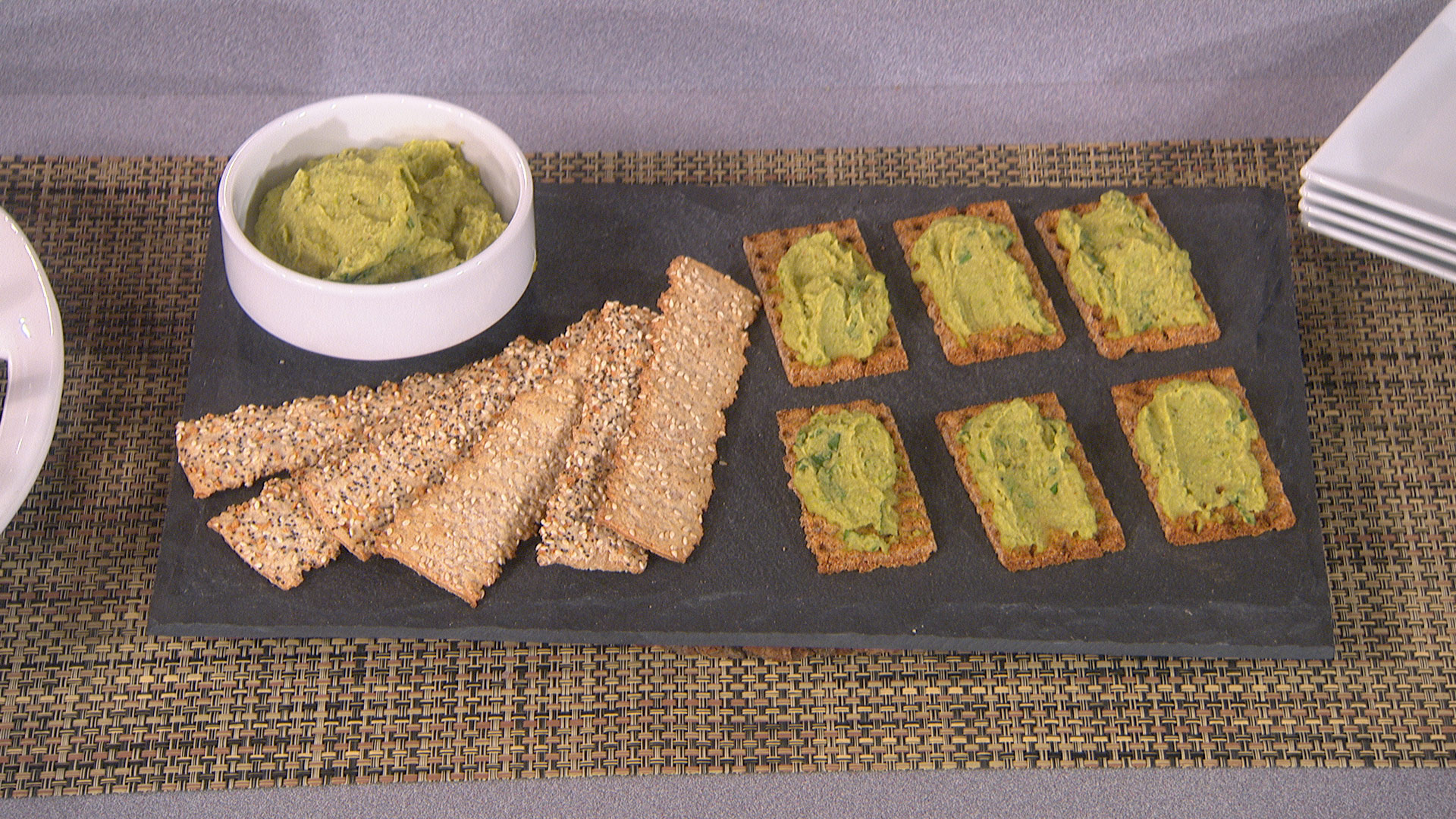 Yield: 4-6 servings
Ingredients
1 cup fava beans
1 clove garlic
2 tablespoons lemon juice
½ teaspoon ground cumin
Pinch cayenne pepper
3 tablespoons olive oil
3 tablespoons mint, crushed
Salt and freshly ground black pepper
Directions
In a medium saucepan over medium high heat, bring fava beans, garlic clove, 4 cups water, and 1 teaspoon salt to a boil. Turn heat down to medium low and simmer for about 40 minutes, or until beans are falling apart. Drain, reserving ½ cup liquid. In a food processor, puree beans, garlic, lemon juice, cumin, and cayenne pepper. With the machine running, slowly pour in olive oil. Season with salt and pepper, to taste. Transfer to a bowl and mix in mint. Refrigerate until ready to serve.
Vegan Chocolate Banana Tofu Mousse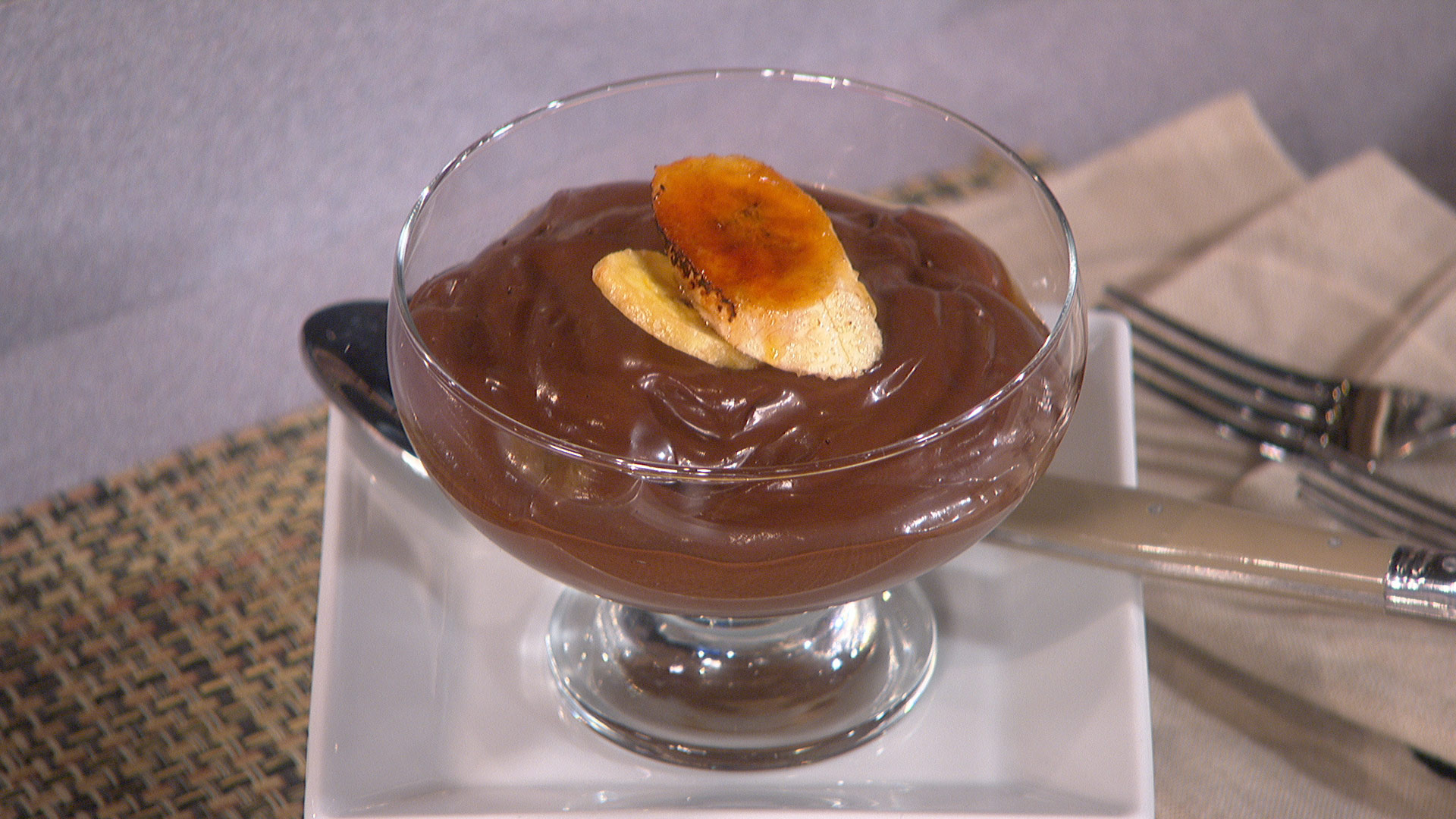 Yield: 4-6 servings
Ingredients
2 ripe avocados
1 banana
1 package silken tofu
1 cup cocoa powder, unsweetened
1 cup maple syrup
2 tablespoons sherry
2 tablespoons vanilla
Directions
Puree all ingredients in a food processor until smooth.
Strain mousse through sieve to get rid of chunks.