Jon Shook Recipes
Co-owner of LA restaurants animal, Son of a Gun and Trois Mec, Chef Jon Shook, showed the ladies how to make delicious barbecue ribs with an Italian twist! Here are all of his recipes. To purchase tickets to the All-Star Chef Classic event checkout their website.
Recipes courtesy of Chef Jon Shook.
Balsamic Barbecued Baby Backs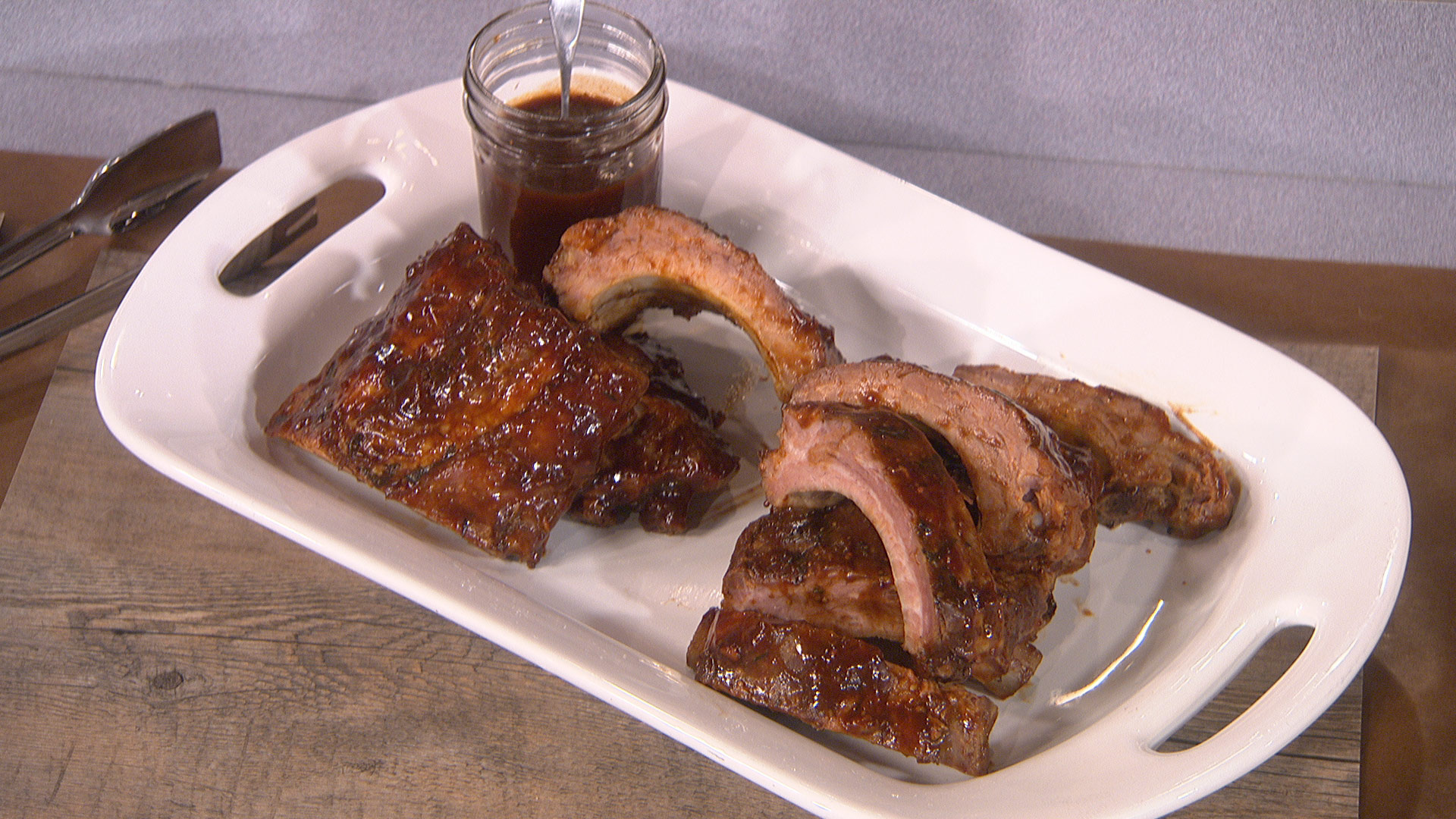 Serves 6 to 8.
FOR THE RIBS:
2 racks of pork baby back ribs divided in half
Canola or grapeseed oil
4 fresh flat-leaf parsley sprigs
4 fresh thyme sprigs
4 garlic cloves, smashed
salt to taste
FOR THE BARBECUE SAUCE:
1 cup ketchup
1 12-ounce bottle lager-style beer (1 ½ cups)
½ cup balsamic vinegar
1 red onion, diced
1 garlic clove, very finely chopped
½ cup packed light brown sugar
3 tablespoons honey
1 ½ tablespoons grainy mustard
1 to 2 teaspoons hot sauce (depending on how tangy you like your ribs)
1 teaspoon Worcestershire sauce
Preheat your oven to 500 degrees Fahrenheit.
Place each half rack of ribs on a 2-foot-long sheet of foil, shiny side up. Rub each half rack with some oil and sprinkle with the salt, then divide the herbs and garlic among the packets. Wrap the foil around the ribs tightly and place them in a roasting pan. Roast the ribs for 30 minutes, then reduce the oven temperature to 250 degrees Fahrenheit and cook until the ribs are fork-tender, about 1.5 hours longer. Remove from the oven and carefully open the foil so the ribs cool enough to handle, 15 to 20 minutes. Turn off the oven.
While the ribs roast, make the barbecue sauce. Whisk all of the sauce ingredients together in a medium saucepan, add ¼ cup water, and bring to a boil over medium-high heat. Reduce the heat to medium-low, keeping the sauce at a bar simmer, and cook until it is thick, at least for 1 hour (we sometimes cook it for up to 3 hours, partially covered, for an intensely deep flavor).
Turn your oven to broil. Liberally brush the meaty side of the ribs with half of the sauce and broil until caramelized, 2 to 3 minutes. (If you don't have a built-in broiling element in your oven, then crank the oven heat to 500 degrees Fahrenheit and roast the ribs until the sauce is hot and bubbling.) Transfer to a platter and serve with the rest of the barbecue sauce on the side.
Citrus Salad
1 each – ruby grapefruit, peeled and sliced into ¼ inch wheels
1 each – blood orange, peeled and sliced into ¼ inch wheels
1 each – cara cara orange, peeled and sliced into ¼ inch wheels
1 each – fennel bulb, shaved 1/8 inch and shocked in ice water
fennel fronds
Pistachio oil to taste
Champagne vinegar to taste
Pistachio Dukkah
150 grams – pistachio, toasted and ground
10 grams – sesame seeds
4 grams – fennel seeds, toasted and ground
5 grams – coriander seeds, toasted and ground
2 grams – black pepper, ground
5 grams – fleur de sel
Assembly
Arranged citrus slices on plate and cover with fennel shavings.

Dress with pistachio oil and champagne vinegar.

Season aggressively with pistachio dukkah.

Top off with fennel fronds.
Roasted Cauliflower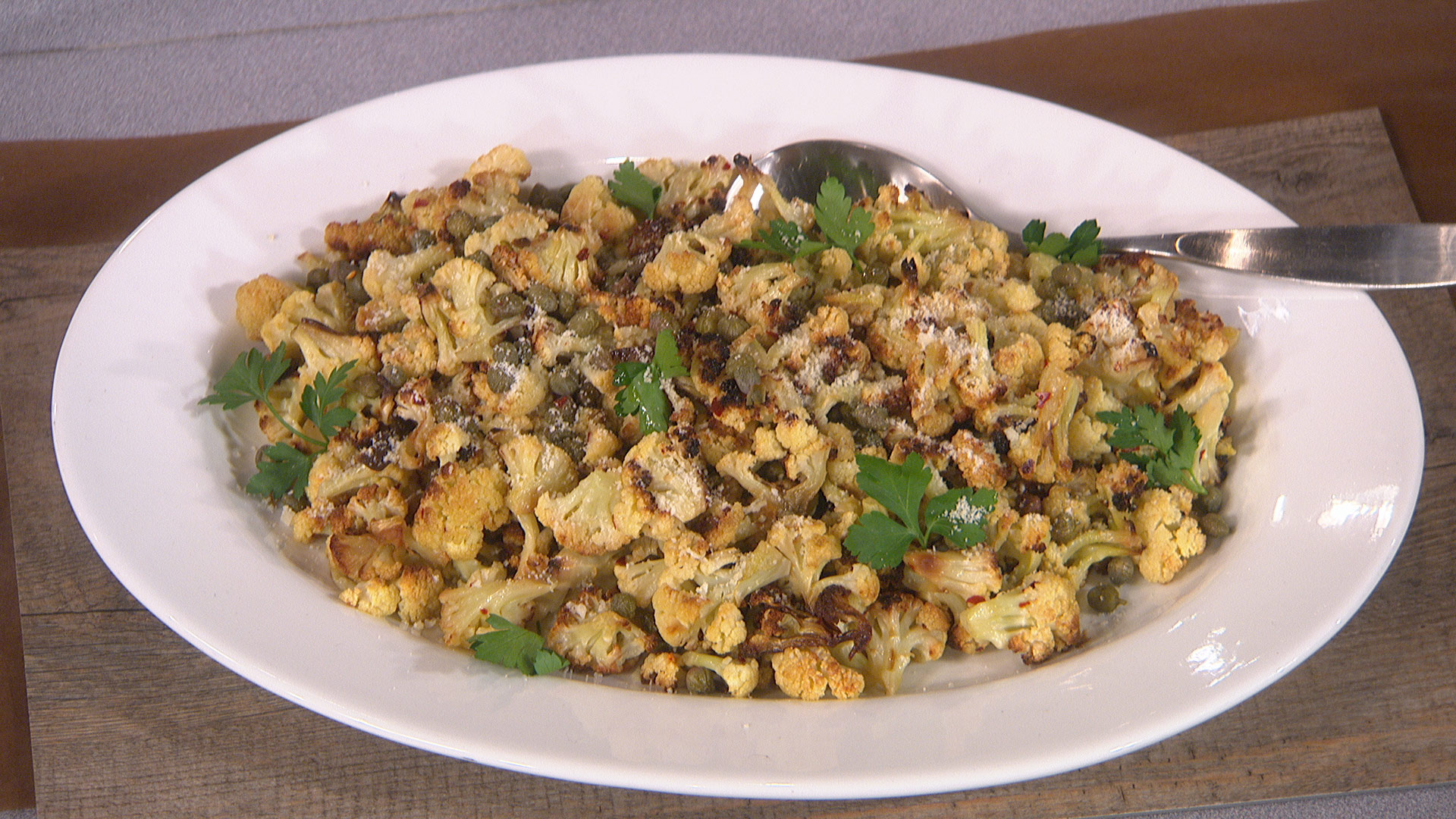 Serves 6.
½ cup olive oil, plus 1 tablespoon for greasing the pan
2 head of cauliflower, trimmed into florets (about 12 cups florets)
2 teaspoons kosher salt
½ cup drained capers
1 ½ teaspoons red pepper flakes
½ cup finely grated Parmigiano-Reggiano cheese
20 each flat leaf parsley
Preheat your oven to 450 degrees. Grease a roasting pan with the 1 tablespoon of olive oil and set aside.
Place the cauliflower florets in a large bowl and toss with the ½ cup of olive oil and the salt. Transfer to the roasting pan and roast until deep golden brown, 25 to 35 minutes, stirring the cauliflower midway through cooking.
Remove the cauliflower from the oven and sprinkle with the capers and red pepper flakes, tossing together to combine. Transfer to a dish, sprinkle with the cheese, and parsley and server.
Cocktail: O.G. Julius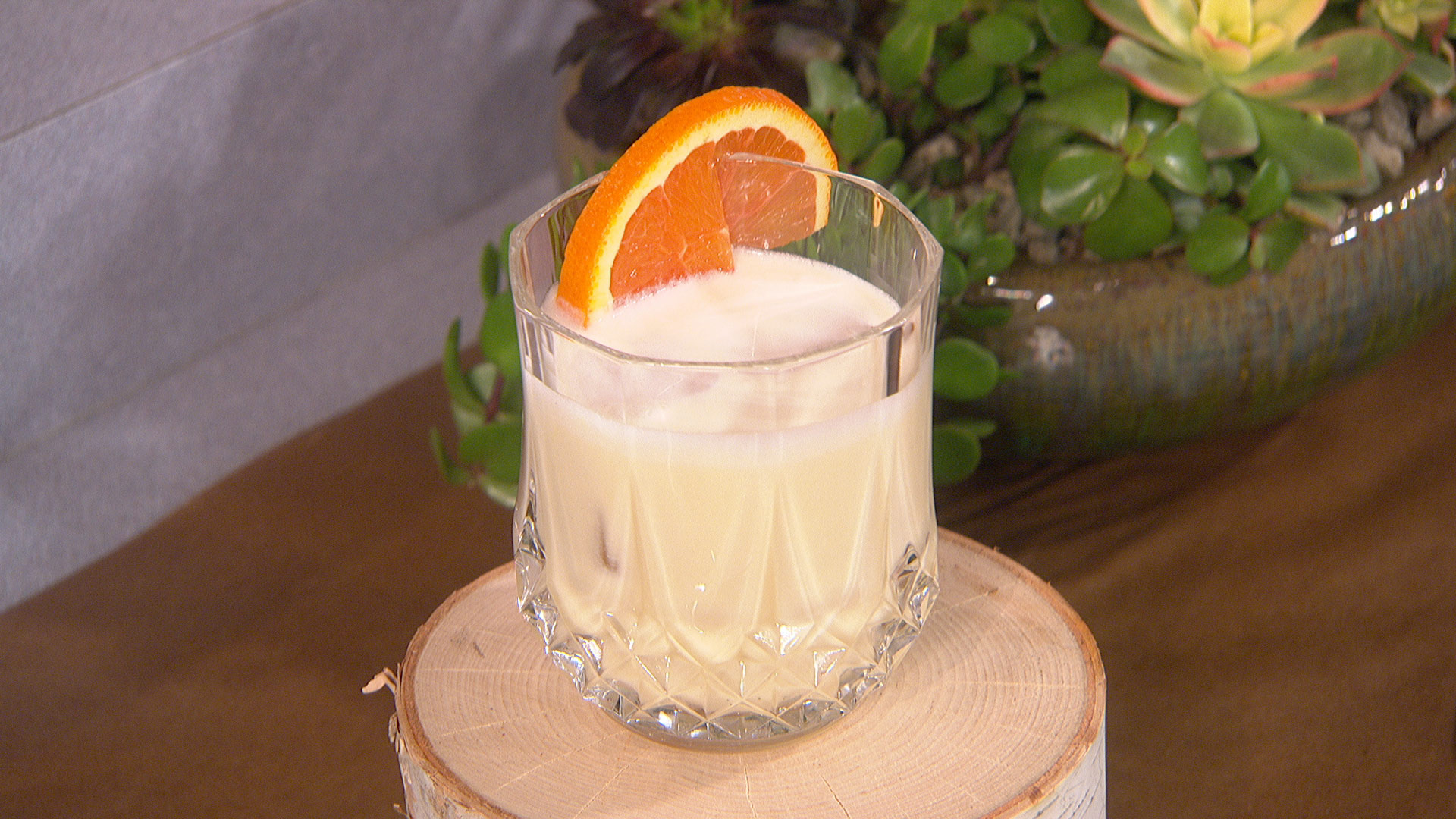 1 oz vodka
1 ½ oz orange juice
1 oz vanilla bean simple syrup
½ oz pineapple juice (canned)
½ oz heavy cream
Shake and strain over fresh ice in a double-rocks glass.