Casey Lane Recipes
Chef Casey Lane, of MTV's new reality cooking competition "House of Food" and owner of The Tasting Kitchen, served up some delicious spring dishes that will take your favorite foods to a whole new level.
Poached Tuna Salad on Radicchio with Garlic Aioli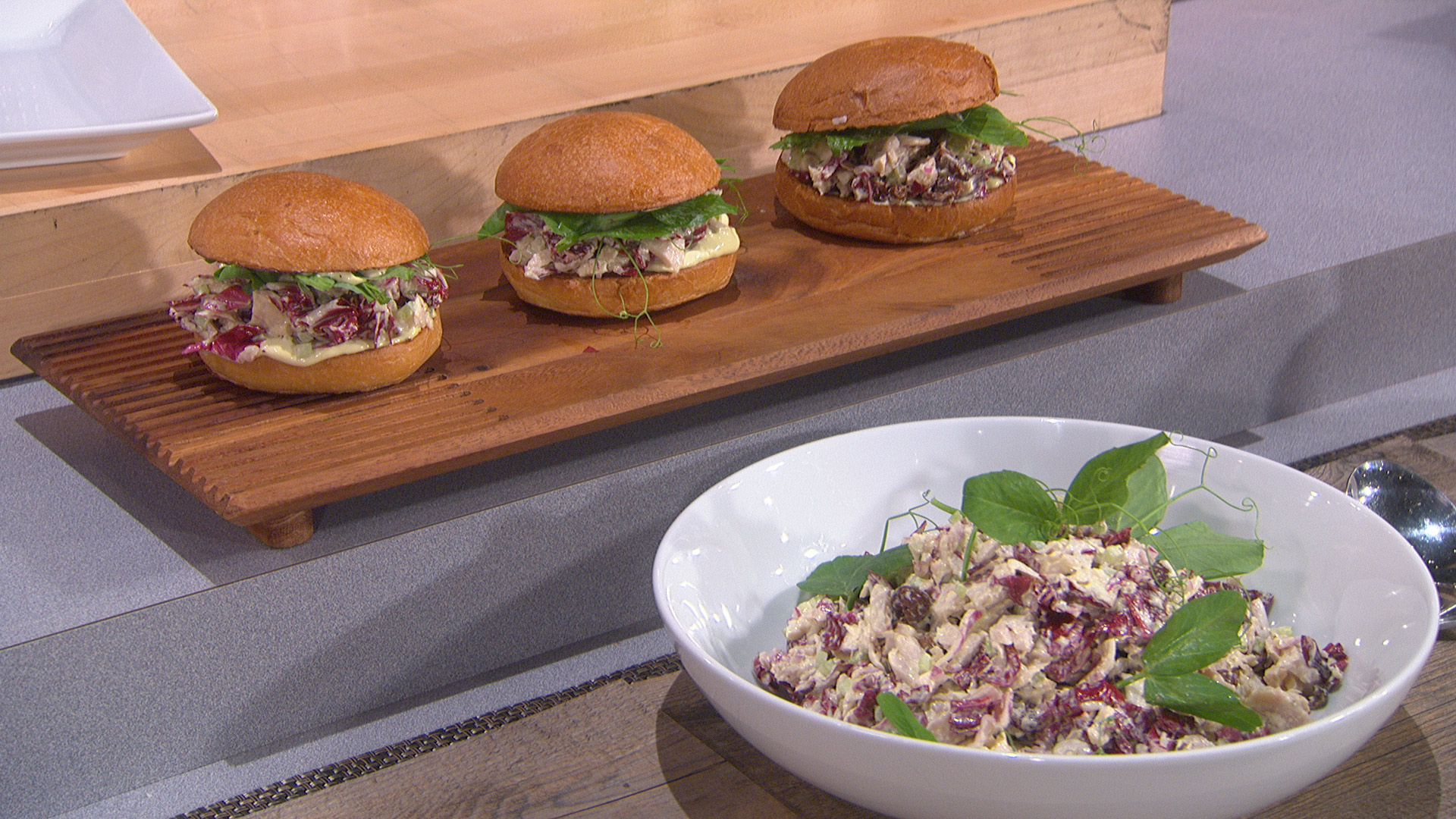 Ingredients
1 lb. Fresh Albacore Tuna
2 tablespoons Fluer De Sel
1 tablespoon Fennel Pollen
1 quart Olive Oil
1 cup Aioli
½ cup Nicoise Olives
½ head Radicchio
1/3 cup Red Onion, small diced
1/3 cup Lemon Juice
½ cup Celery, small diced

Preparation
Preheat oven to 225ºF.
Cut albacore into 3 even size pieces. Season tuna liberally with Fleur De Sel and Fennel Pollen. Place tuna in a roasting pan and cover with olive oil. Cover the pan with foil and put into the oven.
Poach tuna until a thermometer reads 135ºF when inserted in the thickest part of the fish. Remove from oven and allow tuna to cool in the oil to room temperature.
Meanwhile, soak onion in lemon juice for about 15 minutes.
Gently shred cooled tuna into chunks, being careful not to shred it too much, as slightly larger chunks are preferred. Into the shredded tuna, fold aioli, whole olives, diced radicchio, celery, and the onions that have been soaked in lemon juice. Season everything to taste with salt and fresh black pepper and serve with crackers or on brioche as tuna sandwiches.




Marinated Asparagus with truffled honey vinaigrette, marcona almonds and grapefruit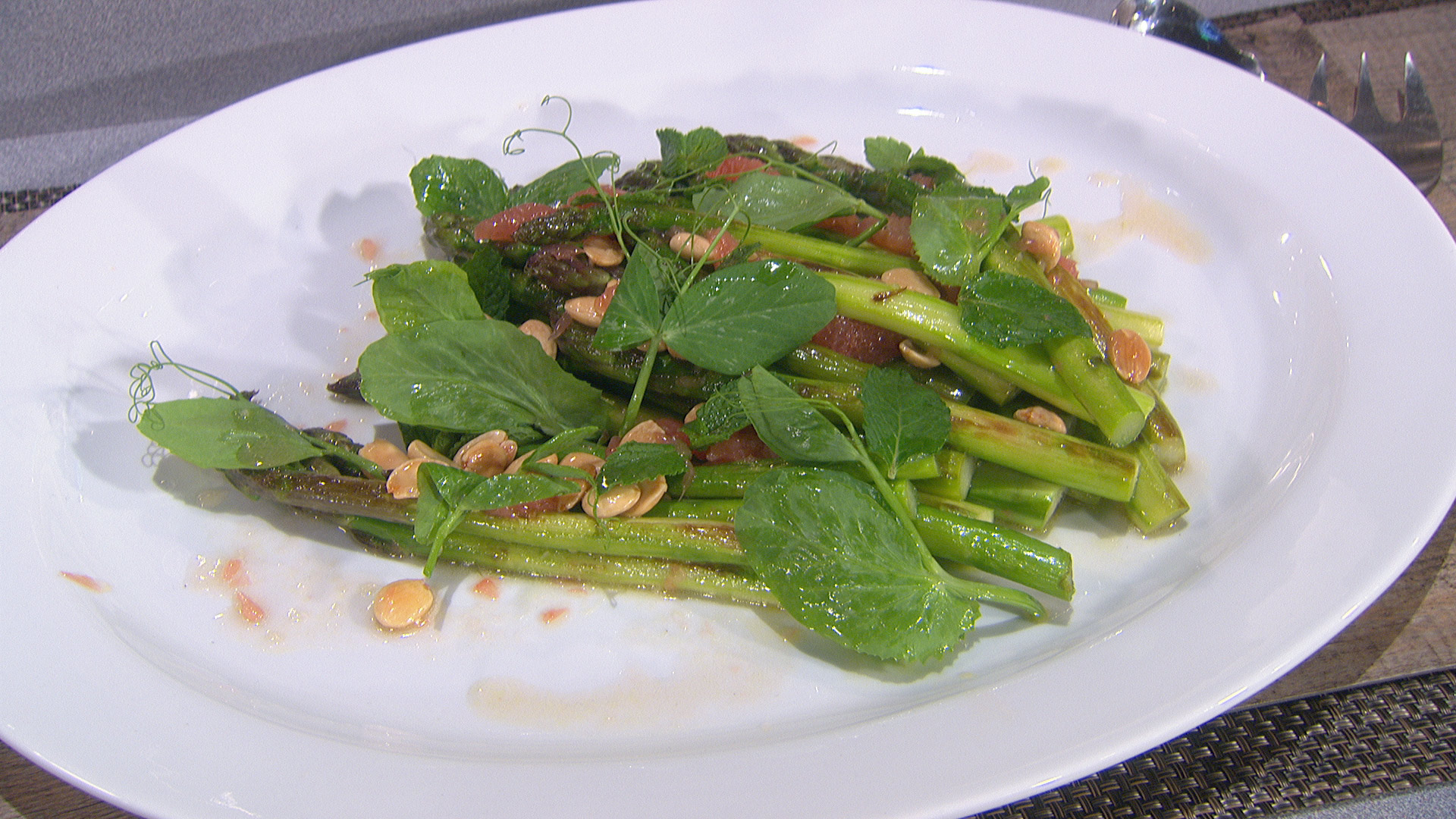 Ingredients
2 bunches medium-sized Asparagus
2 tablespoons Truffled Honey
1 tablespoon Shallot, minced
½ cup Champagne Vinegar
1/3 cup Olive Oil
1/3 cup Grapefruit Juice
1 Grapefruit, in segments
½ cup Marcona Almonds, sliced
1 bunch Pea Tendrils
½ bunch Mint
Preparation
Soak shallots in champagne vinegar for about 15 minutes. Whisk in olive oil, grapefruit juice, and truffled honey.
Gently sauté asparagus in olive oil until just tender, but not fully cooked. Allow to cool to room temperature.
Toss asparagus liberally with vinegar mixture. Add grapefruit segments and almonds. Place on a plate and then garnish with pea tendrils and a few small leaves of mint.
Recipes courtesy Chef Casey Lane.
The English Garden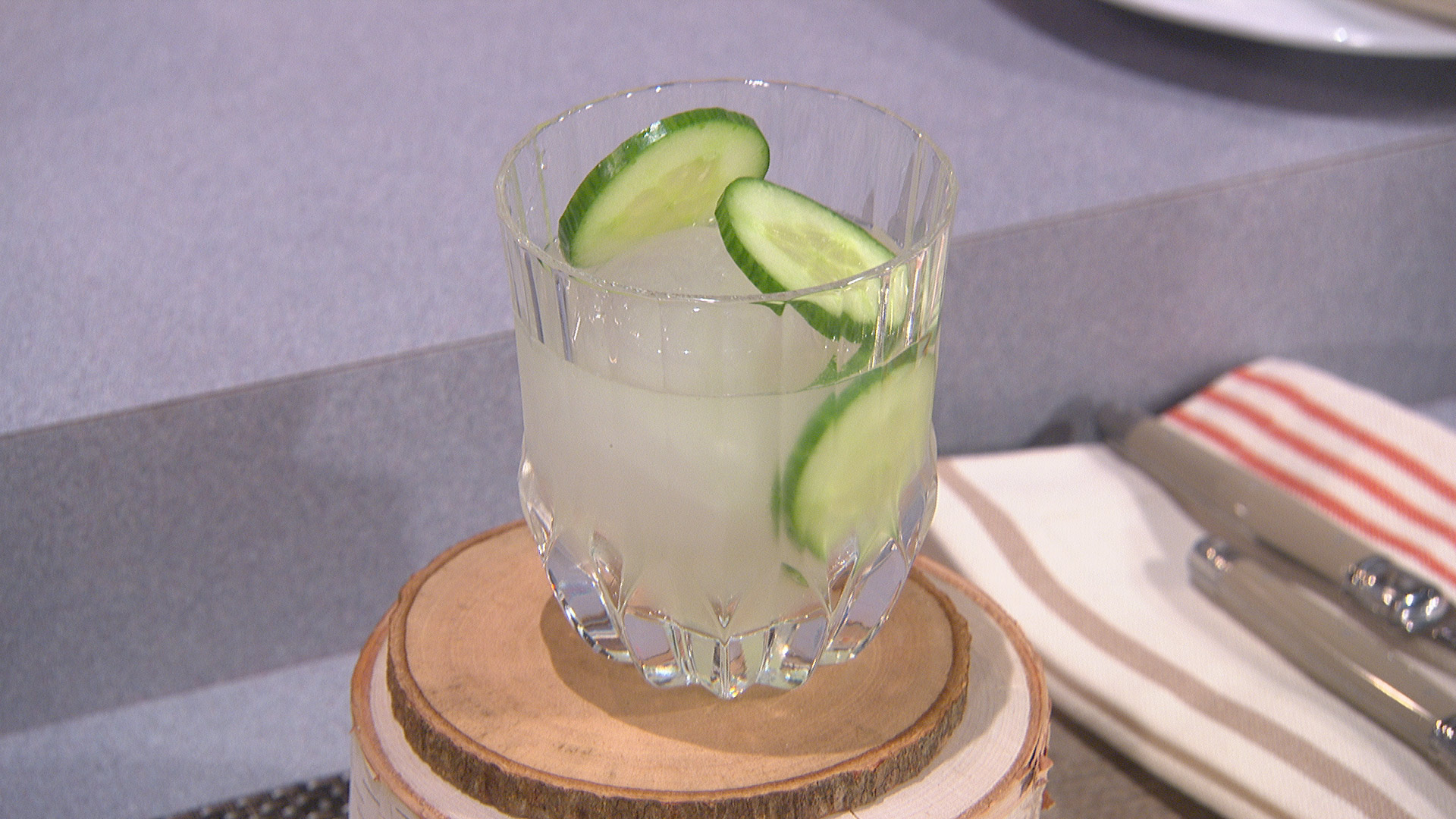 Makes 1 cocktail
2 oz. London Dry Gin
1 oz. Fresh Lime Juice, strained
¾ oz. Fennel Dram (recipe below)
2 Cucumber Slices, plus more for garnish
Shake ingredients with ice (preferably on large ice cube). Strain into a rocks glass with ice and garnish with additional cucumber slices.
Fennel Dram
½ cup Fennel Seed, mortared or ground
1¾ cups Jamaican Rum
3¾ cups Simple Syrup
Combine the rum and fennel seed and allow to infuse at room temperature for 10 days then strain. Combine with simple syrup.