Lourdes Castro Recipes
Cookbook author Lourdes Castro joined the ladies for THE TALK Food Festival. Inspired by spring, she made delicious and light dishes using carrots. Here are all of her recipes from today's show!
Recipes courtesy of Lourdes Castro.
Roasted Cornish Game Hen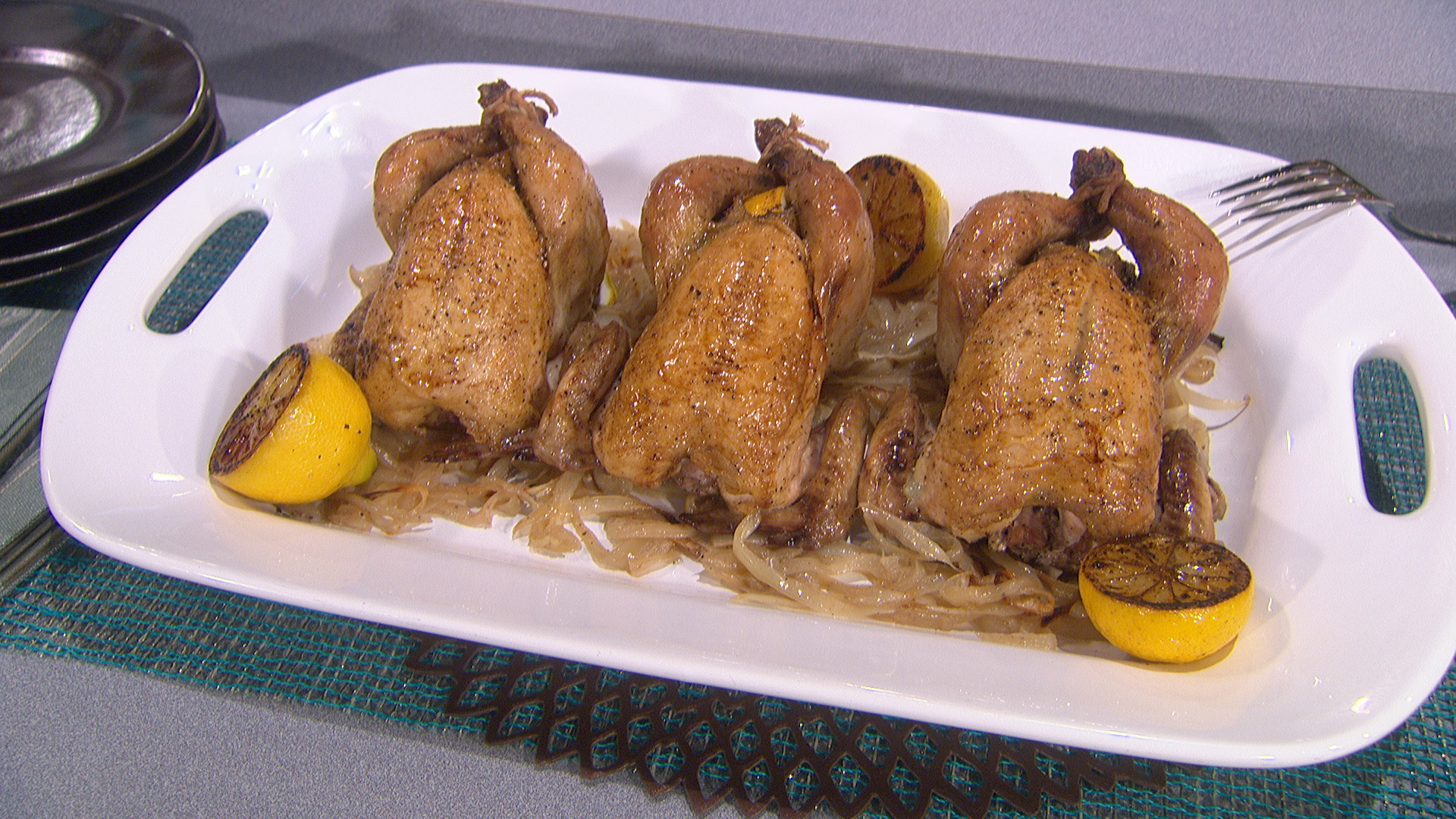 Serves 2
1 Cornish hen
1-2 tablespoons olive oil
Salt and pepper to taste
1/2 lemon, cut in half
1 small onion, sliced
Butchers twine
Preheat oven to 500°F.
Season the hen's cavity with salt and pepper and place the lemon in the cavity of the bird.
Truss the legs of the bird by crossing its "ankles" and tying with butcher's twine, and secure its wings by tucking them behind the bird's neck. Drizzle the oil all over the hen and season generously with salt and pepper.
Place the onions in a small pile in the center of a baking sheet and place the hen, breast side up, on top. Roast the hen for 25-30 minutes or until the bird's skin is crisp and golden and its internal temperature has reached 165ºF. Let the bird rest for 5 minutes before serving.
Blistered Carrots with Carrot Top Salsa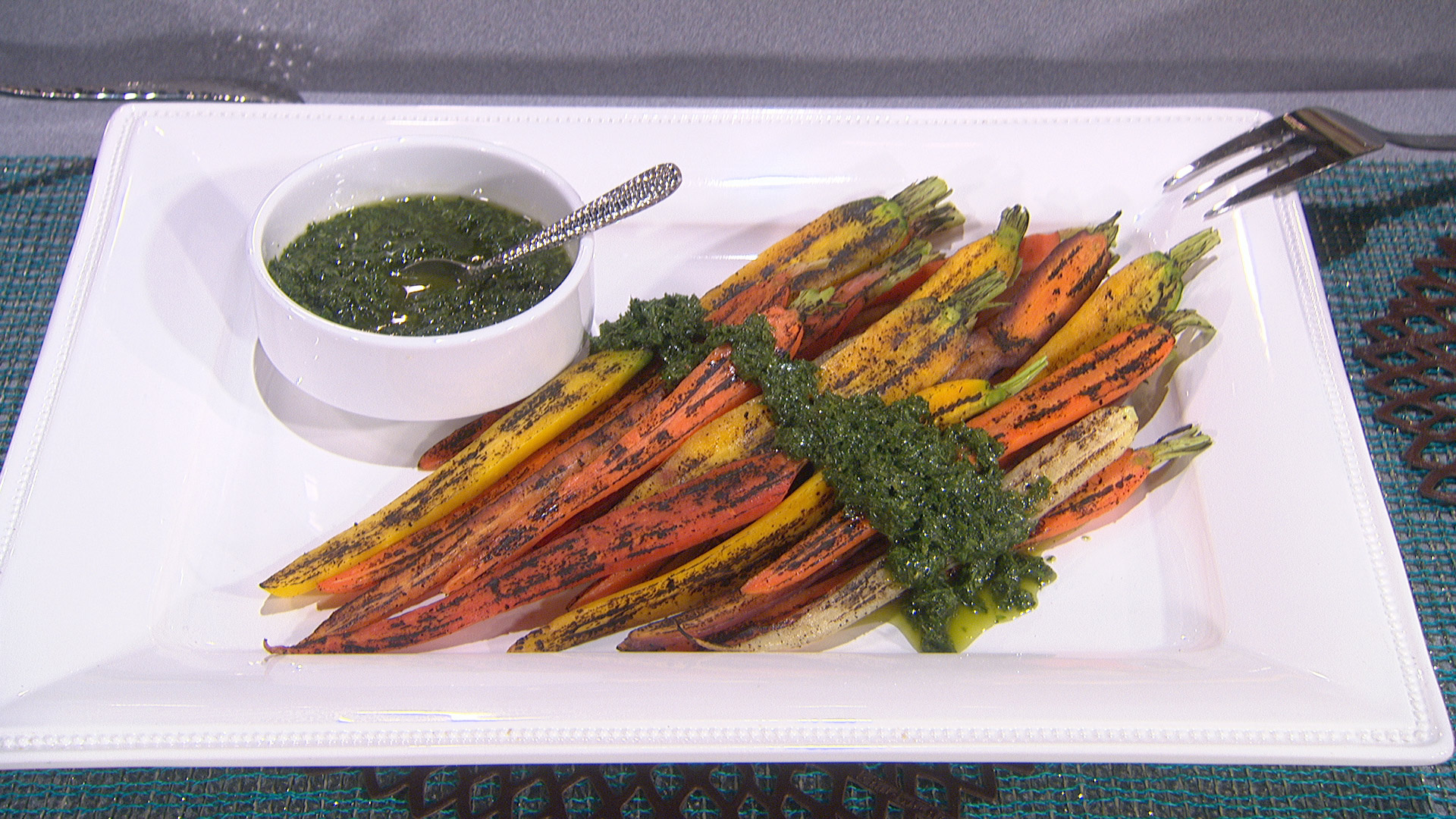 Serves 8
1 bunch carrots with their tops (8 carrots)
1/2 cup plus 1 tablespoon extra virgin olive oil
1/4 cup red wine vinegar
1/2 teaspoon salt
1/4 teaspoon crushed red pepper, optional
Black pepper, to taste
Prepare salsa
Cut the tops from the carrots, remove and discard the thick stems, and chop the remainder finely. Place in a bowl and add 1/2 cup olive oil, vinegar, salt and crushed red pepper. Set aside.
Blanch carrots
Prepare a bowl with ice water and set aside.
Set a pot of salted water to boil. Slice the carrots in half lengthwise. Place the carrots in the boiling water for 45 seconds, remove and immediately plunge in the ice water. Allow the carrots to cool completely before removing and patting dry.
Broil carrots
Preheat the broiler on high.
Set the carrots on a baking sheet cut side up, drizzle with 2 tablespoons olive oil, and season with salt and pepper. Place the carrots under the broiler for about 5 minutes or until it blisters (black speckles of char) appear.
Serve
Place the blistered carrots on a platter and serve with the carrot top salsa.
Cucumber Carrot Ceviche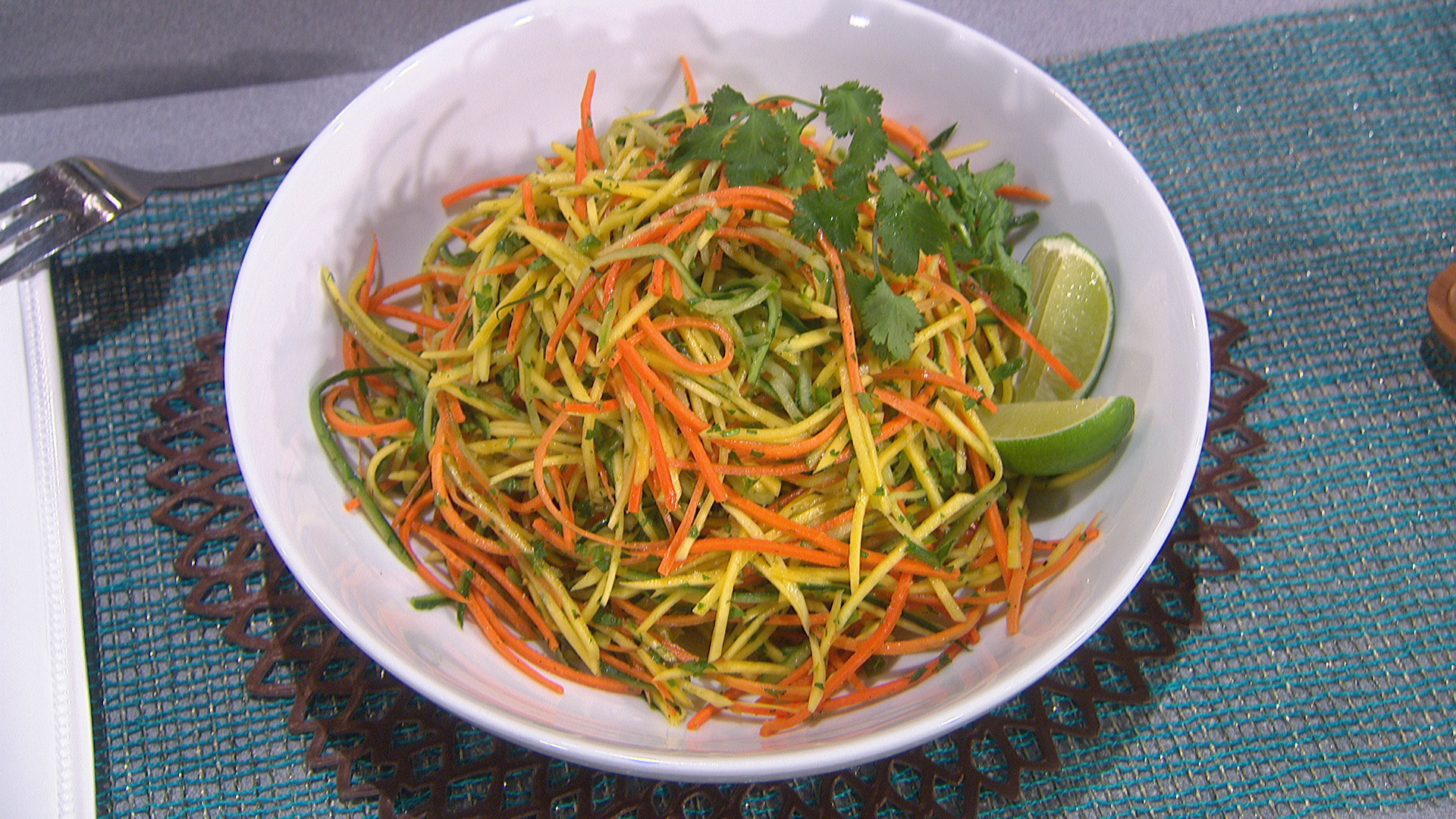 Serves 4
Special equipment note: a julienne vegetable peeler will give you the best size julienne for the recipe.
2 carrots, julienned or shredded
1/2 English cucumber, julienned or shredded
1 mango, julienned
1 jalapeño, finely minced
1/4 cup cilantro, minced, plus more for garnish
1 limes, zest and then juiced (2 tablespoons juice)
1 lime, quartered for garnish
2 teaspoons extra virgin olive oil
Salt and pepper to taste
Toss all ingredients in a bowl until well mixed. Serve in a small bowl and garnish with a sprig of cilantro and a lime wedge.
Carrot Ginger Fizz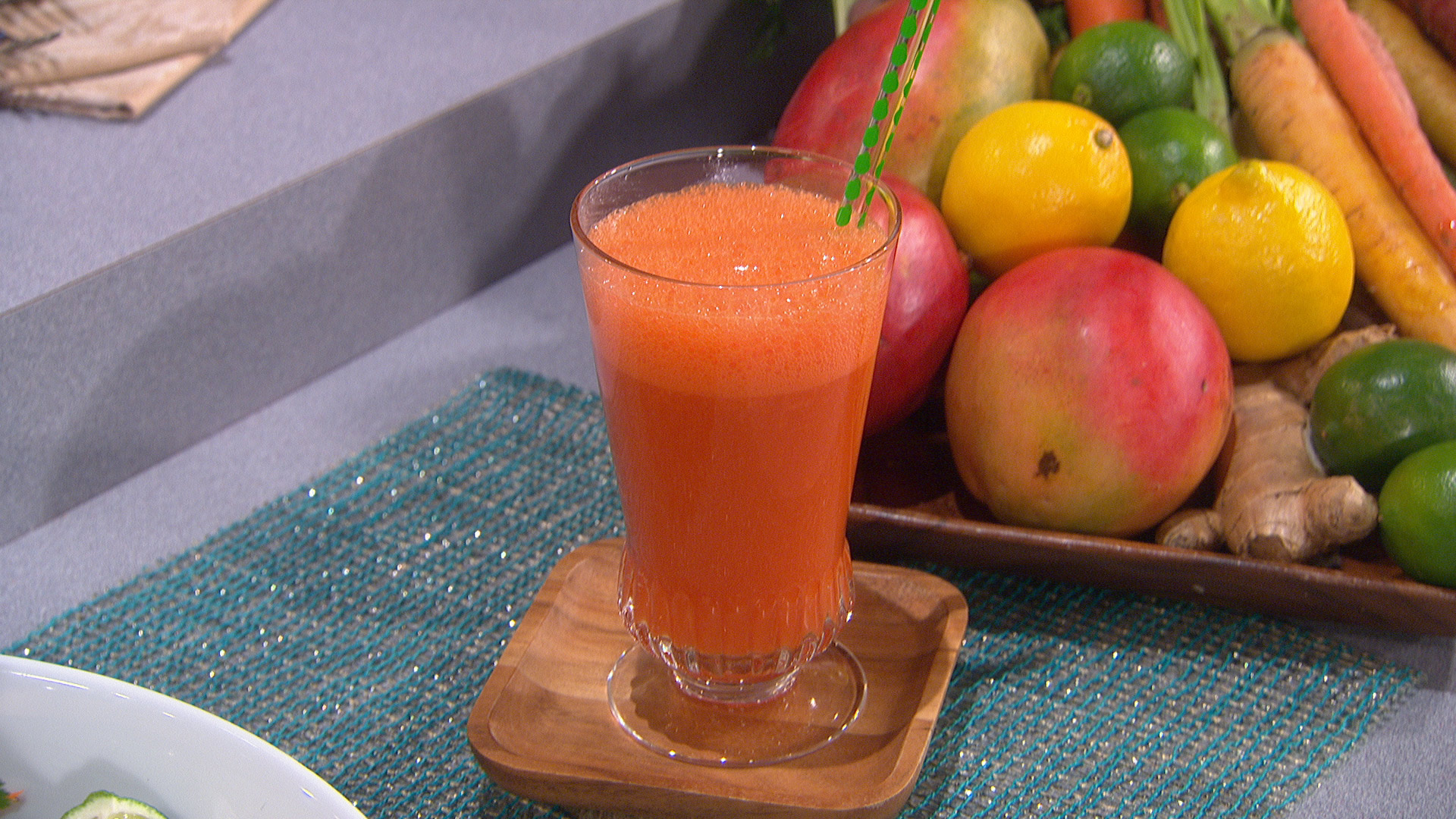 Makes 1-12 ounce beverage
1/4 teaspoon grated ginger
1/4 lime, cut in half
3 ounces carrot juice
8 ounces seltzer or carbonated water
Optional: 1 ounce of your favorite spirit (vodka, rum, tequila)
Place the grated ginger and lime in a 12 ounce old fashion glass and muddle to release all the juice from the lime. Pour in the carrot juice and the carbonated water and stir. Serve with a straw.