Jackie Collins Recipes
As the author of thirty New York Times best-selling novels, Jackie Collins is famous for her juicy story lines and sizzling hot characters. She joined the ladies with some decadent and delicious recipes from her new cookbook, "The Lucky Santangelo Cookbook."

Fettuccine with Crab and Cream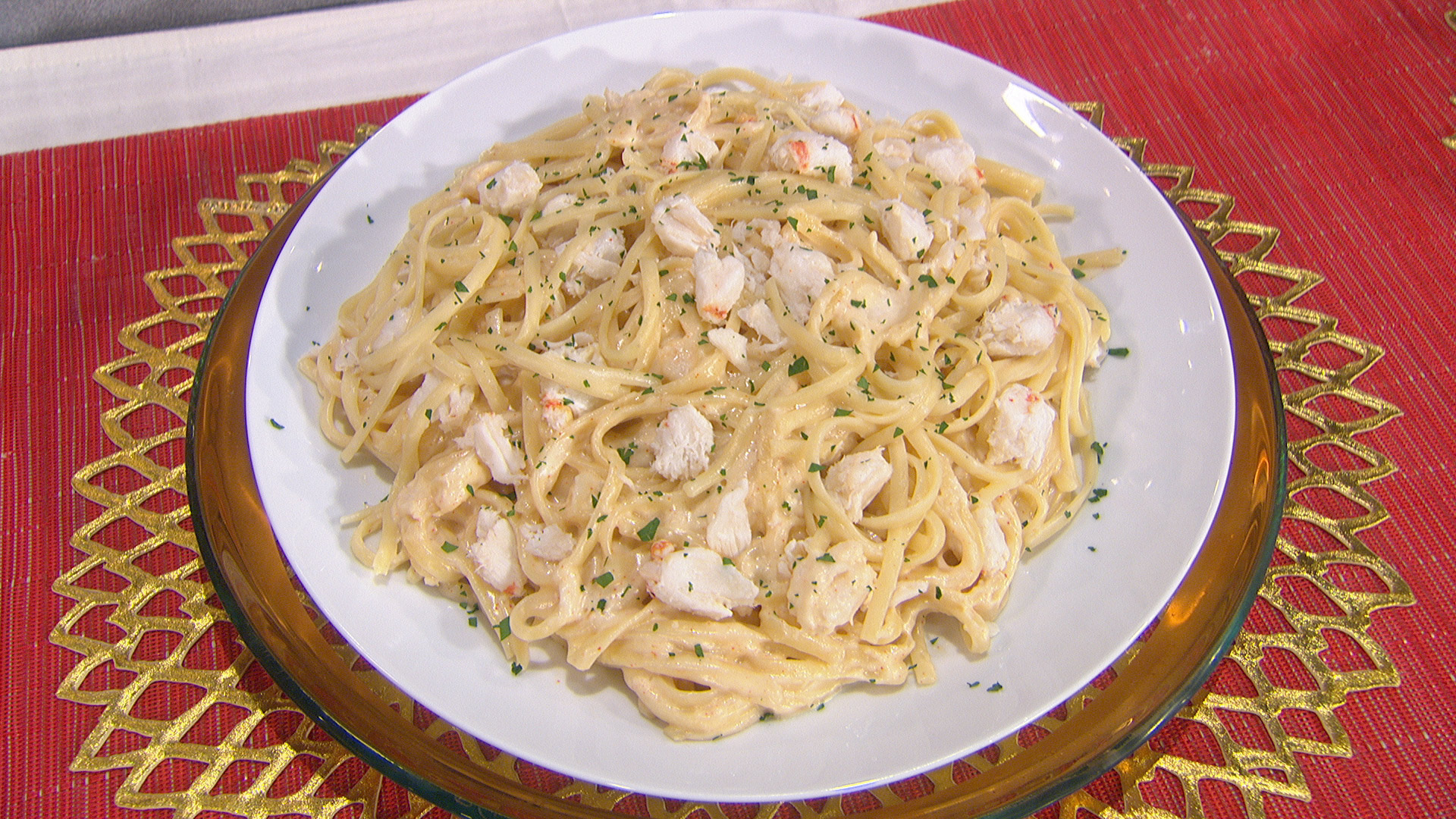 Yield: 4 servings
This is about as rich as it gets. It's also intensely delicious with lobster meat instead of crab.
If, for some reason, you want to lighten it—well, make another recipe!
Ingredients
1⅔ cups heavy cream
5 tablespoons (½ stick plus 1 tablespoon) unsalted butter
1 tablespoon plus ½ teaspoon kosher salt
1 pound fresh fettuccine, or fresh lasagna sheets rolled and cut crosswise into fettuccine ribbons
1 pound fresh lump crabmeat, or slightly less, drained and picked over to remove possible shell bits
Pinch of cayenne pepper
Directions
Combine 1⅓ cups of the cream and the butter in a sauté pan large enough to hold the cooked pasta. Heat over low until the butter has melted and the cream has come to a bare simmer. Turn off the heat and set aside.
Bring 4 quarts of water to a boil in a large pot. Add 1 tablespoon of salt and the pasta to the boiling water. Cook until just al dente, according to the package directions. Drain the pasta and add it to the sauté pan. Add the remaining ⅓ cup cream, the crabmeat, ½ teaspoon salt, and cayenne. Cook over very low heat, tossing to combine the ingredients, until the sauce is slightly thickened, 1 to 2 minutes. Serve at once.
Potato Balls Sautéed in Butter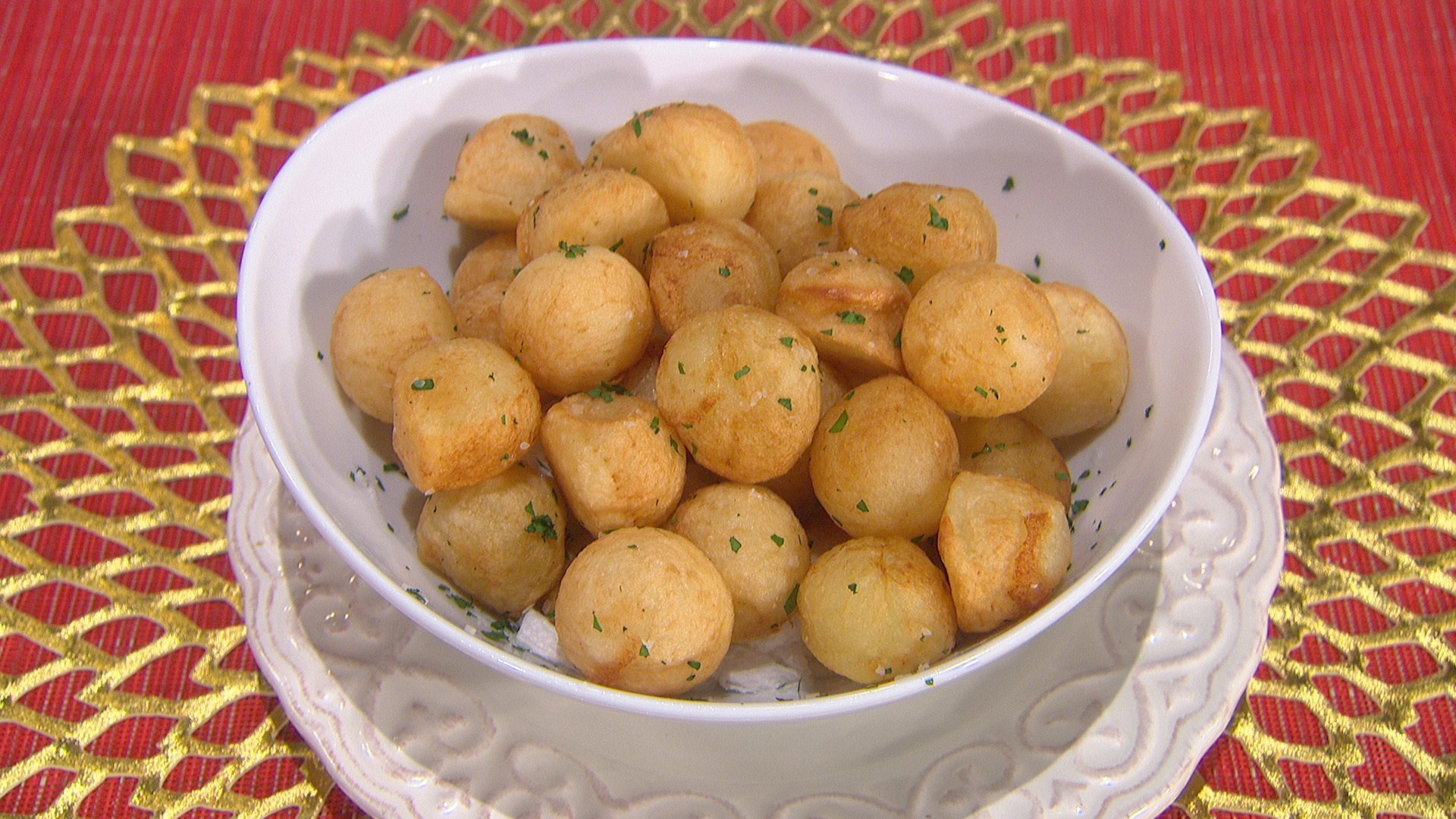 Yield: 8 to 10 servings
I guarantee you won't have any leftovers from this dish. This relatively simple recipe needs only two ingredients: butter and russet potatoes. Every time I've made these, everyone wanted more, including me!
Ingredients
5 pounds russet potatoes
8 tablespoons (1 stick) unsalted butter
Kosher salt
Directions
Peel the potatoes and place them in a bowl of cold water. Using a 1¼-inch melon baller, scoop as many balls from the potatoes as possible, and transfer them to another bowl of cold water as cut.
Drain the potato balls, then parboil them in boiling salted water for 5 minutes. Drain in a colander and let them air-dry for 2 minutes.
Heat the butter in a 12-inch, nonstick skillet over moderately high heat until the foam subsides.
Add the potatoes and sauté, shaking the skillet frequently, until golden, 10 to 12 minutes. Season with salt and, using a slotted spoon, transfer the potatoes to a serving bowl.
Max's Beet and Avocado Salad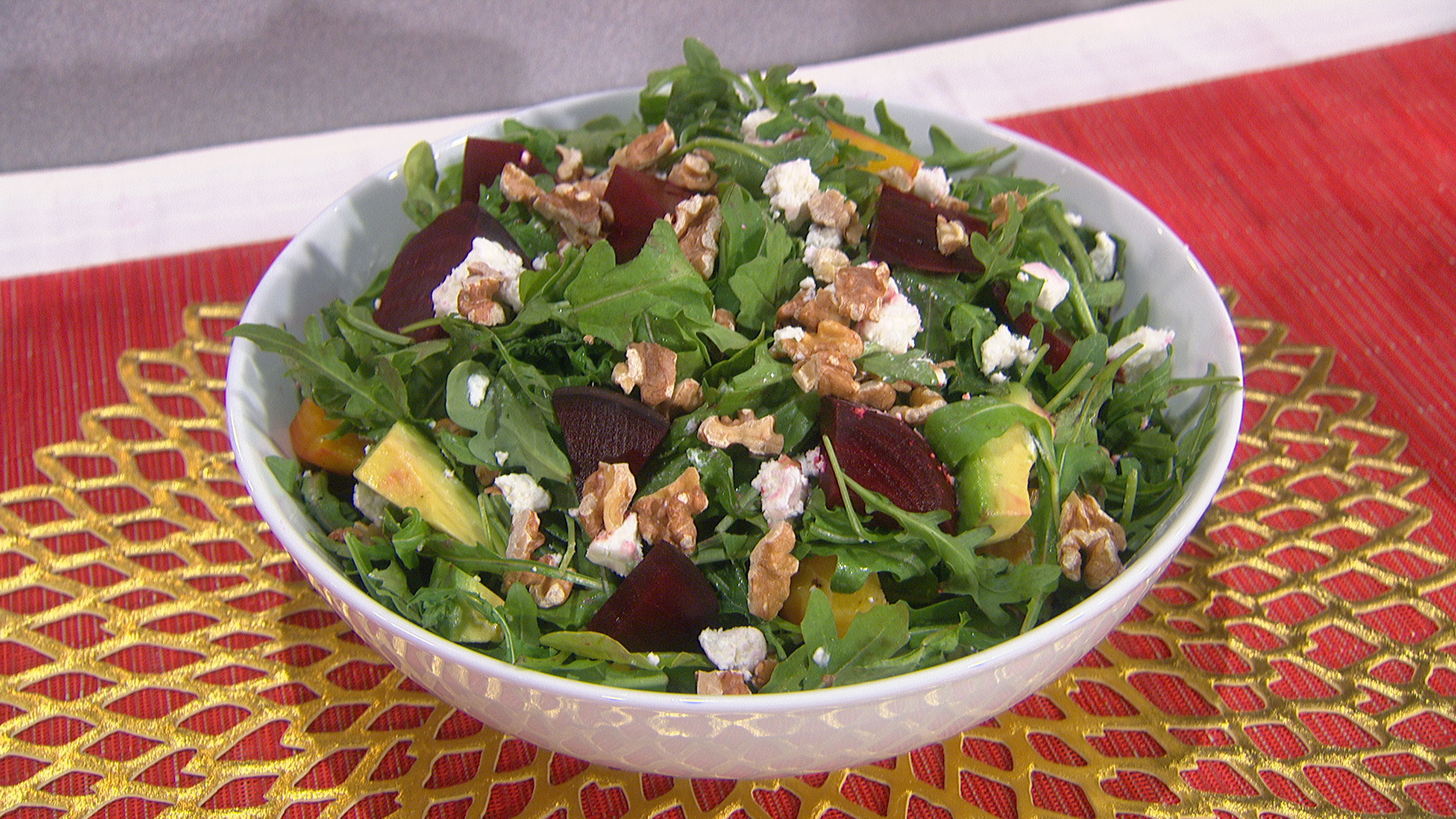 Yield: 4 servings
Ingredients
3 tablespoons balsamic vinegar
1 small shallot, very thinly sliced
2 teaspoons honey
¼ cup extra-virgin olive oil
Kosher salt
Freshly ground black pepper
5 medium cooked beets, quartered and sliced into bite-size pieces
5 cups baby arugula
¾ cup walnuts, toasted then coarsely chopped
1 avocado, halved, pitted, cubed, and peeled
4 ounces goat cheese, coarsely crumbled
Directions
Whisk together the vinegar, shallots, and honey in a large bowl, then slowly whisk in the olive oil to emulsify the vinaigrette. Season to taste with salt and pepper.
Toss the arugula, walnuts, and cooked beets with the vinaigrette. Arrange on individual plates, top with avocado cubes and crumbled goat cheese, and serve.
The Jackie Collins, by Wolfgang Puck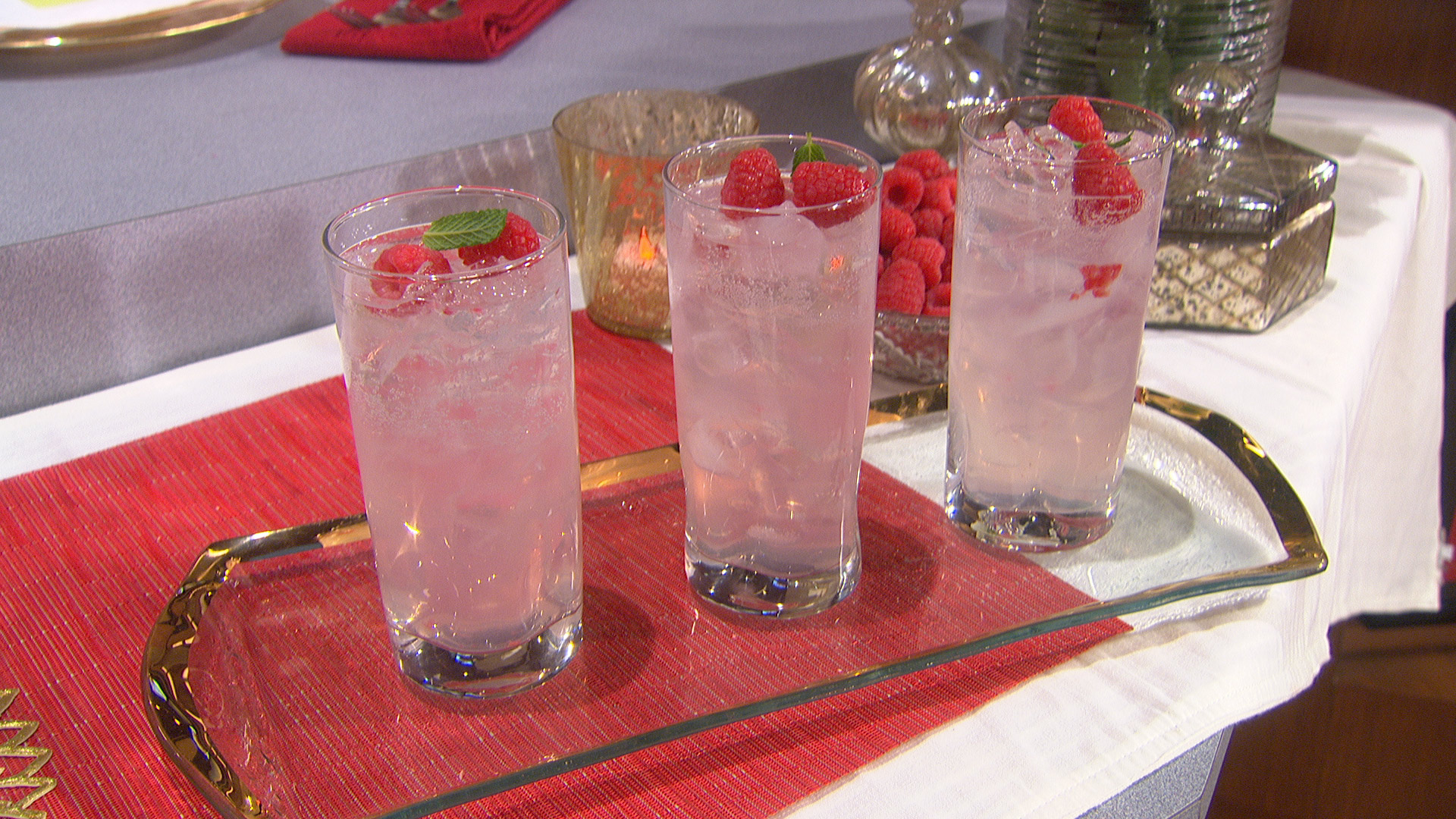 Yield: 1 Jackie Collins cocktail
Ingredients
6 raspberries plus an additional raspberry, for garnish
Splash of simple syrup (1 ounce or less)
2 ounces vodka
2 ounces lemonade
½ lime
4 to 6 ice cubes
1½ ounces club soda
Fresh mint leaf, for garnish
Directions
Muddle the raspberries with the simple syrup. Add the vodka and lemonade into a cocktail shaker. Squeeze the lime over the vodka mixture. Add the ice cubes, and shake the cocktail shaker hard for 30 seconds. Pour in the club soda, shake once, and strain into a highball glass. Garnish with a raspberry and a fresh mint leaf.
Recipes courtesy Jackie Collins, The Lucky Santangelo Cookbook