David Tutera Recipes
Party planner, entertaining expert and star of "David Tutera CELEBrations," David Tutera shares simple hors d'oeuvres that are simply delicious for any summer party! Check out all of his recipes from today's show.
Recipes courtesy of David Tutera.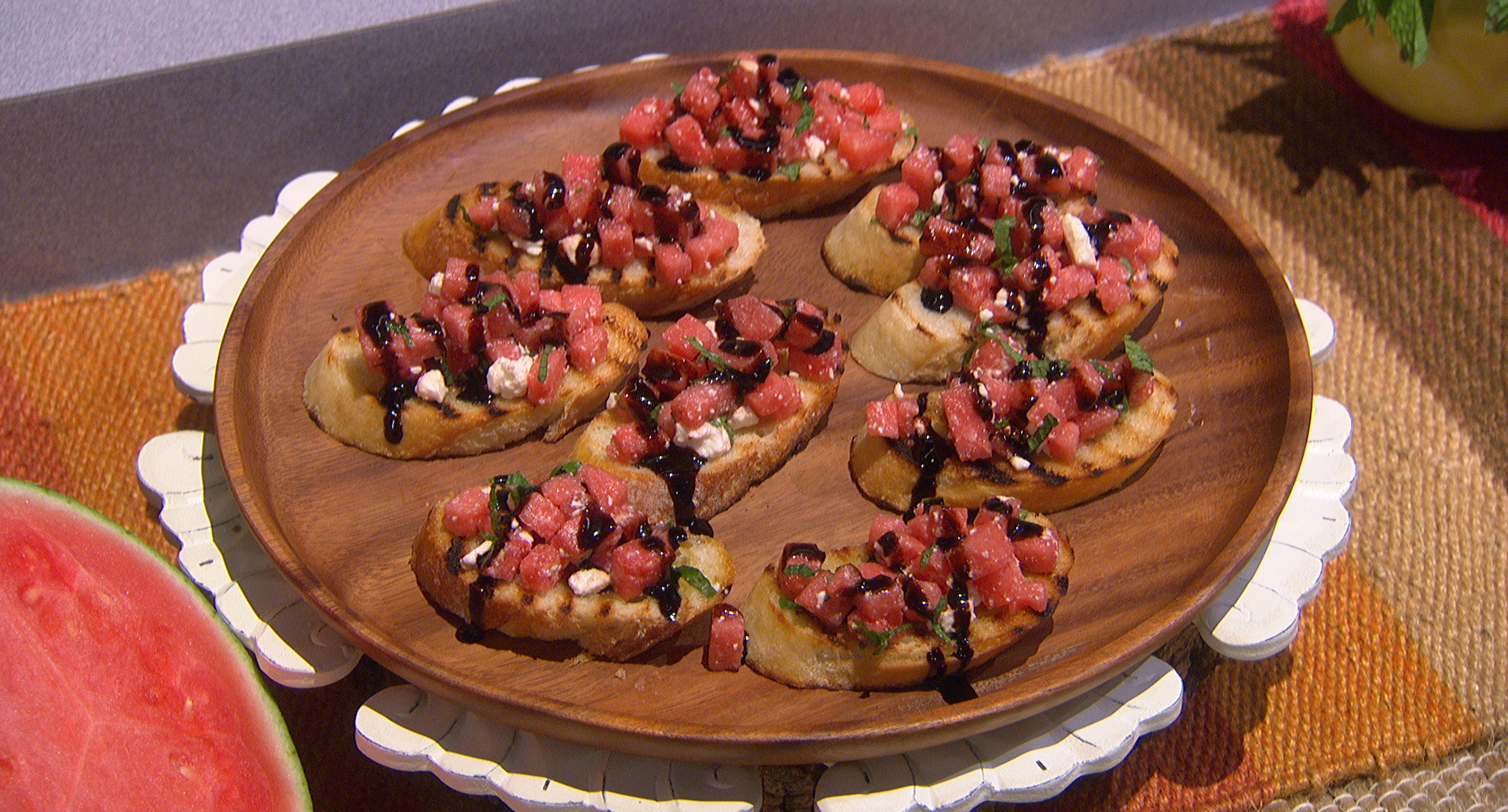 Summer Watermelon "Bruschetta"
Ingredients:
1 watermelon
¼ cup crumbled feta cheese
¼ cup plus 1 Tbsp. extra virgin olive oil
1 Tsp. balsamic vinegar
6-8 fresh mint leaves, ripped
1 baguette
Salt and pepper to taste
Instructions:
Slice the baguette diagonally in ½" thick slices. Brush the slices with the ¼ cup of olive oil and toast on a hot grill, flipping once so that you have grill marks on both sides of each slice. Cut the watermelon up into small cubes, about ¼-½". Toss the watermelon, feta cheese, and mint leaves with the remaining olive oil and season to taste. Top the toasted bread with a spoonful of the watermelon mixture and drizzle with the balsamic vinegar. Serve immediately.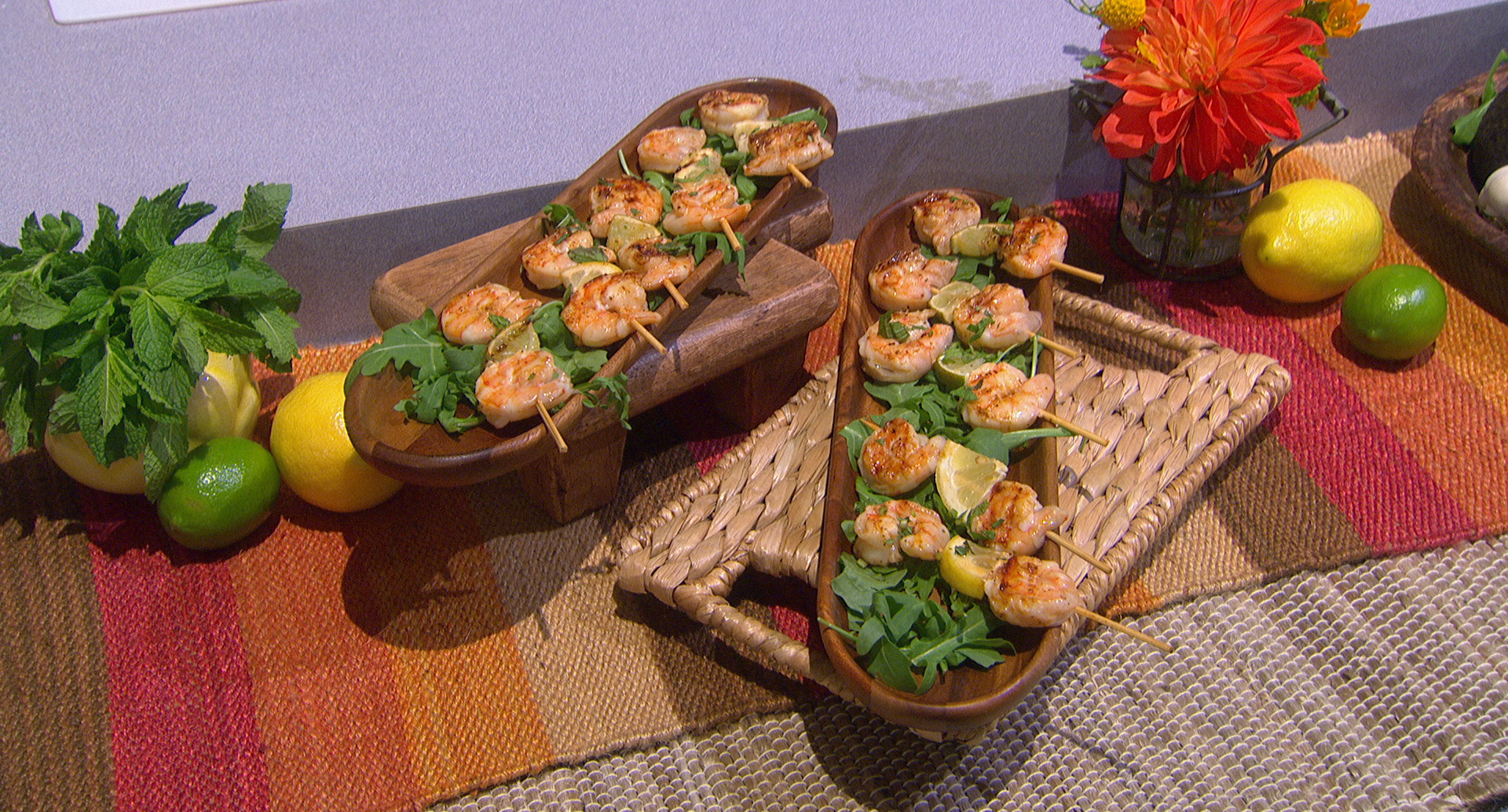 Citrus Shrimp Skewers
Ingredients:
1 lb. peeled and deveined shrimp
3 garlic cloves, minced
⅓ cup lime juice
3 Tbsp. lemon juice
2 Tbsp. of your favorite seasoning mixture (such as Old Bay)
2-3 limes, cut into wedges
2-3 lemons, cut into wedges
Instructions:
Mix together garlic, juices, and spices in a shallow dish or pan. Toss the shrimp in the marinade, turning to coat, and chill in the refrigerator for 10 minutes. Remove the shrimp from the marinade and thread onto the skewers, alternating with a lemon or lime wedge every one to two shrimps or so. Grill the skewers on a hot grill for about 5 minutes total, turning once. Serve the shrimp still skewered for a perfect cocktail party hors d'oeuvre.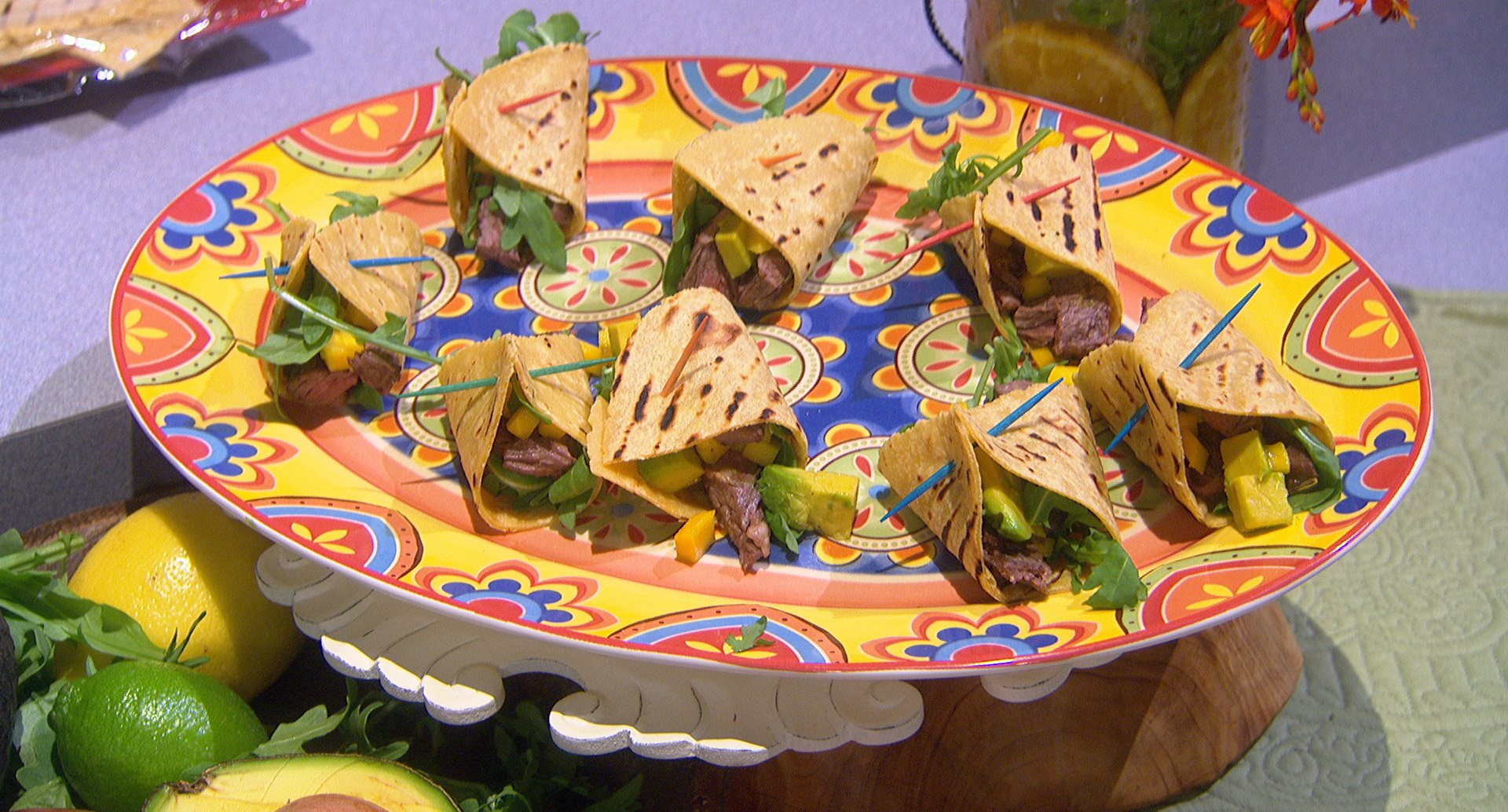 Skirt Steak Mini Tacos
Ingredients:
2 lb. skirt steak
2½ Tsp. whole black peppercorns
1 Tbsp. coarse sea salt
Corn tortillas
Arugula
1-2 mangos, chopped
1-2 avocados, chopped
2 Tbsp. lime juice
2 Tbsp. sugar
2 Tbsp. olive oil
1 garlic clove, crushed
Salt and pepper
Instructions:
Season both sides of the steak with the sea salt and peppercorns and grill on a hot grill for 6-8 minutes, flipping once. Remove steak to a cutting board and allow to rest, covered, for 5 minutes. While the steak is resting, cut the corn tortillas in halves or quarters (depending on the original size of the tortillas) and quickly toast on the grill for a few seconds per side until grill marks appear.
In a small bowl, whisk together the lime juice, sugar, olive oil, and garlic and season with salt and pepper to taste. In a separate bowl, toss together the avocado and mango. Slice the rested steak thinly on the diagonal.
Place a small amount of arugula on each toasted tortilla and top with a slice or two of steak and a spoonful of the mango and avocado mixture. Drizzle with the lime dressing and skewer the two sides of the tortilla together at the top to hold everything in.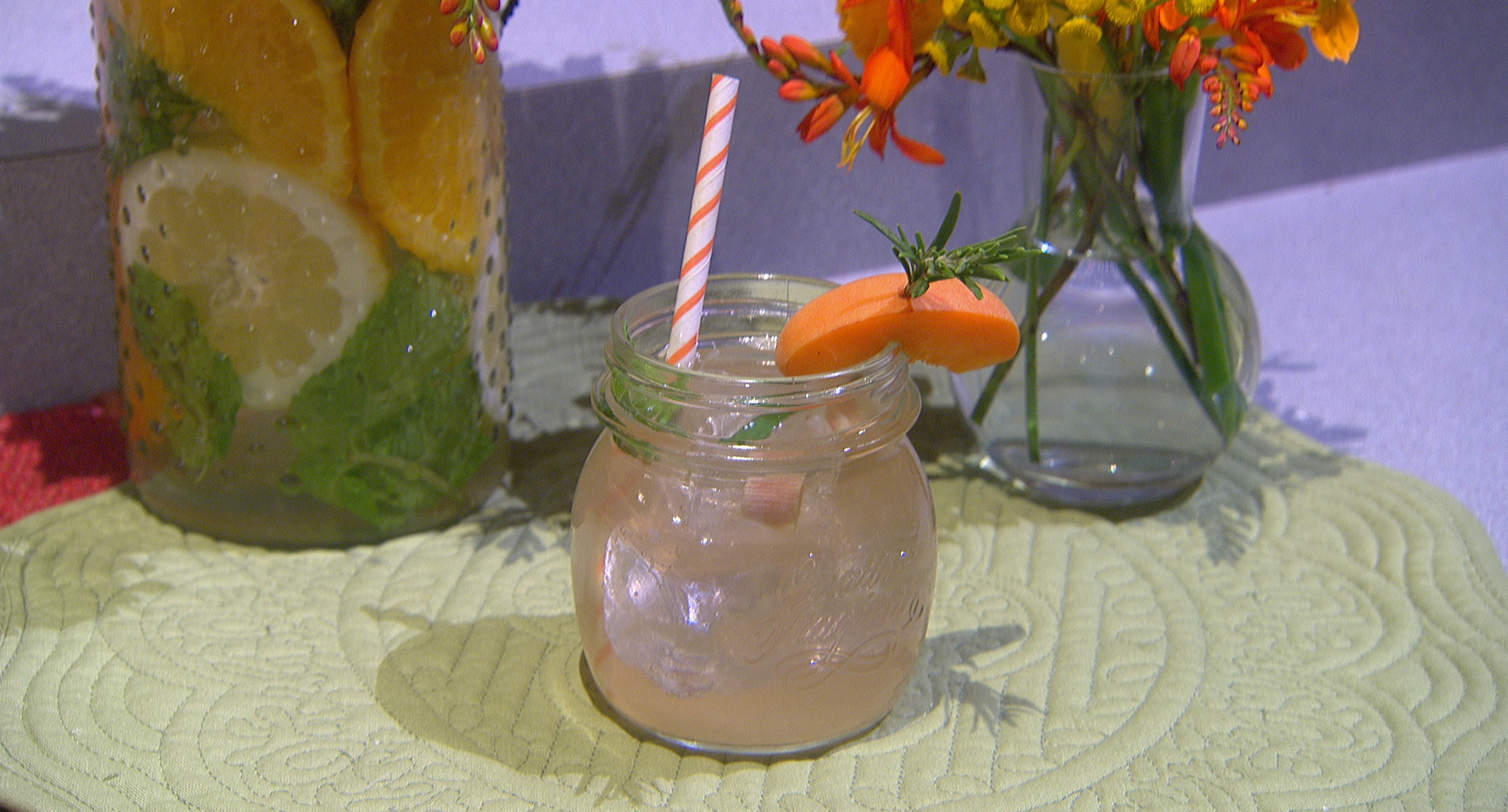 Ginger Island Cocktail
Ingredients (per drink):
2 oz. rum
1 oz. fresh lime juice
1 Tbsp. sugar
Club soda
Apricot slice skewered with fresh mint, as garnish
Instructions:
Muddle the ginger, sugar, and lime juice in a cocktail shaker with a spoon. Add the rum and ice and shake well. Strain the cocktail into a low-ball glass with ice. Garnish with the apricot and mint skewer.