Ebates Back To School Must-Haves
EBATES BACK TO SCHOOL MUST-HAVES!
Lifestyle expert, Chi-Lan Lieu, stopped by THE TALK today to share the hottest Back to School "must-have" deals from Ebates on the best products for students from pre-school to college! Savvy shoppers get paid to shop at all of their favorite stores when they start their shopping at Ebates.com or on the new Ebates Apps for iOS and Android. Ebates is the pioneer in Cash Back Shopping where it is free to join and free to use. The site offers shoppers one destination to find the best deals and coupons from over 1,700 online retailers!
Here are the deals featured on today's show:
Galaxy Tab® 4 10.1 with Cover from Samsung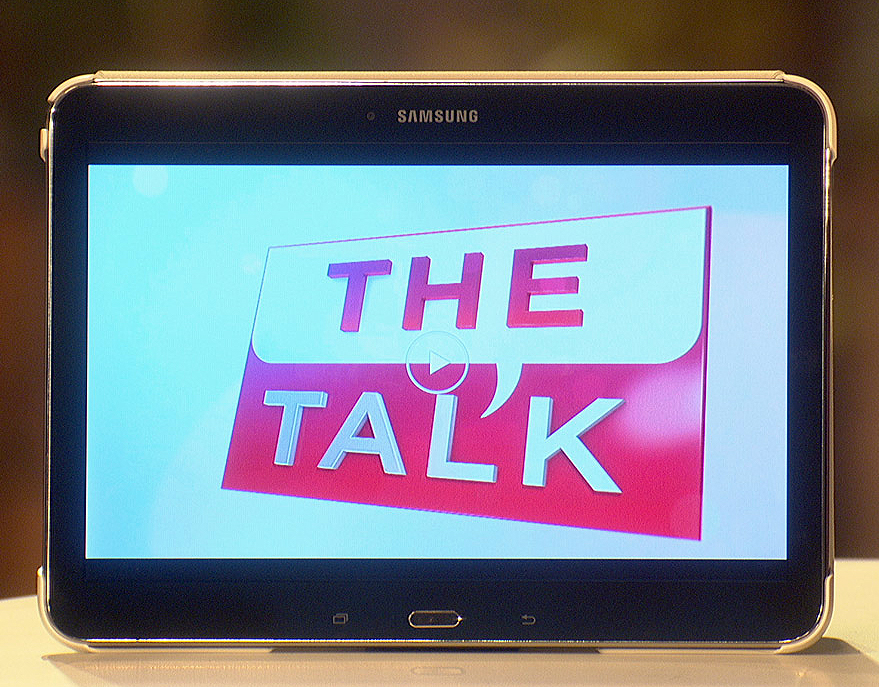 Start the school year off right with one of the best tablets on the market. Samsung's Galaxy Tab 4 10.1 features a high-resolution screen with a 16GB hard drive, making it ideal for reading e-books and studying as well as watching movies and playing games. Multi-tasking is easy with Multi Window and with front- and rear-facing cameras, you can send pictures back home to mom in a flash.
Retail Price: $409.98
Ebates Back to School Price: $319.99 + free shipping and bonus cover (The Talk exclusive) with code TALK330
Bonus: 4% Cash Back
Nautica Little Girls' Uniform from Macy's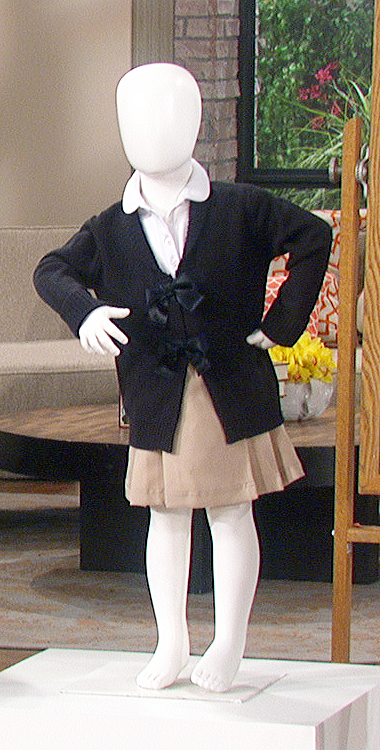 Get an A+ for style on the first day of school with this polished and stylish uniform from Nautica. Nautica's Little Girls' Uniform includes a peplum shirt, pleated scooter skirt and bow cardigan, perfectly combined to show off every little girls' personality and feminine take on everyday school-wear.
Retail Price: $86.00
Ebates Back to School Price: $39.97 with code BTS
Bonus: 10% Cash Back
Kids' 890v4 Running Shoes from New Balance - in Red & Blue
Kids' 890v4 Running Shoes from New Balance - in Yellow & Pink
Your kids will be at the head of the class with these colorful and stylish running shoes from New Balance. From outdoor sports to indoor activities, the Kids' 890v4 are the perfect shoes for everyday fun. Kids look great and their feet feel great too with a supportive EVA midsole and ABZORB® heel cushion for the maximum in plush feel.
Retail Price: $64.99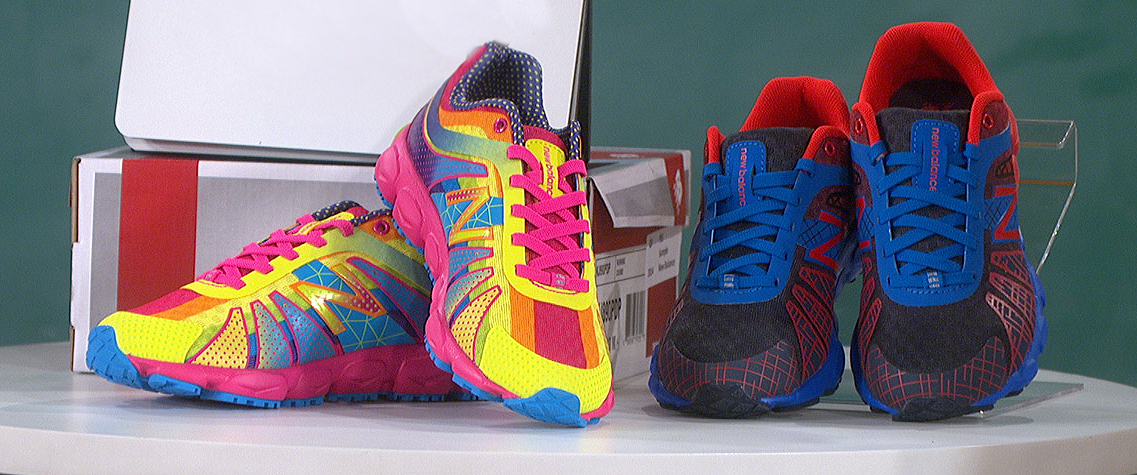 Ebates Back to School Special Offer: When you purchase a pair of one of these shoes by 8/31/14, New Balance will donate 30% of the price of the shoe to the Boys and Girls Clubs of America.
Bonus: 10% Cash Back
NutriBullet® Blender from JCPenney
When you're going away to college, the NutriBullet Blender is the perfect accessory to a well-balanced and healthy lifestyle. The NutriBullet's exclusive extractor technology provides the most nutritious blending, giving your body the vitamins and nutrients it needs. The convenience is perfect for students as you can make and enjoy drinks in the same cup, which are also dishwasher safe.
Retail Price: $150.00
Ebates Back to School Price: $99.99
Bonus: 10% Cash Back
Simple by Design Technique Bedding Coordinates from Kohl's
Simple by Design Technique Butterfly Chair from Kohl's
After a long day of classes, relax in modern elegance with Simple by Design's Technique Bedding Coordinates and Butterfly Chair. The 2-piece comforter set and decorative pillows add bold touches of color, while the Butterfly Chair is the perfect place to study, relax or entertain your new friends.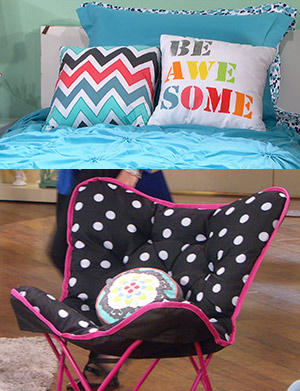 Retail Price: $299.95
Ebates Back to School Price: $149.95 with code SAVE15
Bonus: 10% Cash Back
Take advantage of all these great Back to School deals with Cash Back today at Ebates.
*Prices, offers and Cash Back are subject to change.*