When a notorious hitman known as "El Cucuy" (aka "The Bogeyman") starts going after Russian mob members, Frank and Kyle try get to the bottom of this mysterious threat, while also working through their own differences, on an all-new Training Day episode entitled "Trigger Time."

Take a look at these new photos from the upcoming episode...




Det. Valeria Chavez meets with Frank and Kyle.




Chavez looks on, stoically.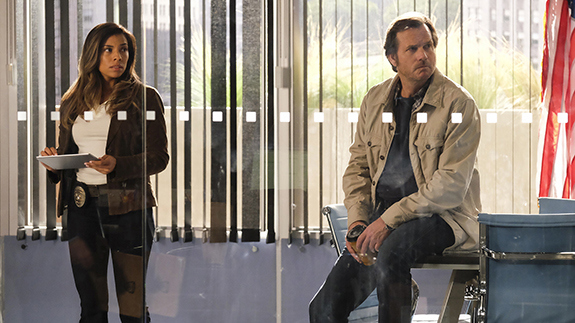 Chavez and Frank go over their latest case.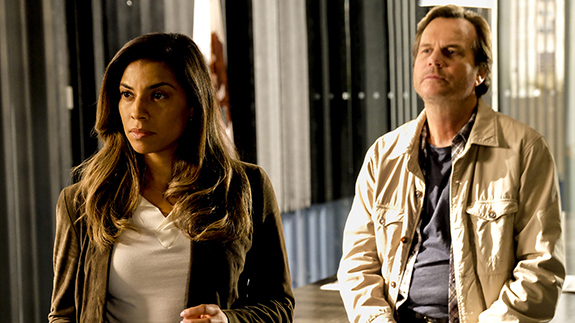 Frank leans against the desk behind Chavez.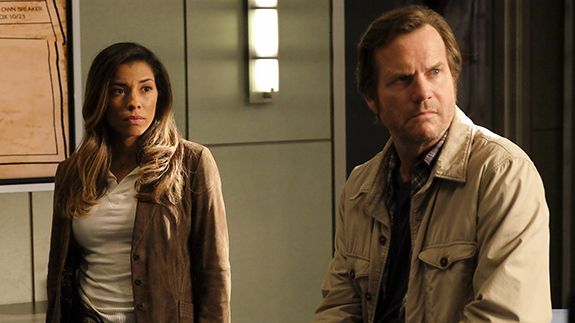 Frank and Chavez hear something unexpected.

Watch Training Day on Thursdays at 10/9c on CBS and CBS All Access.