Frank Plays Hardball With The Yakuza On Training Day
Watch this video slideshow to see scenes from the upcoming episode.

In the all-new episode of Training Day entitled "Code of Honor"—airing Thursday, Feb. 23 at 10/9c on CBS and CBS All Access—Frank seeks revenge against the Yakuza when they assassinate an old friend of his.

Meanwhile, Rebecca starts to get jealous of Kyle's face time with Frank, and confides in her partner Tommy about her mistrust in Kyle while they follow up on the investigation.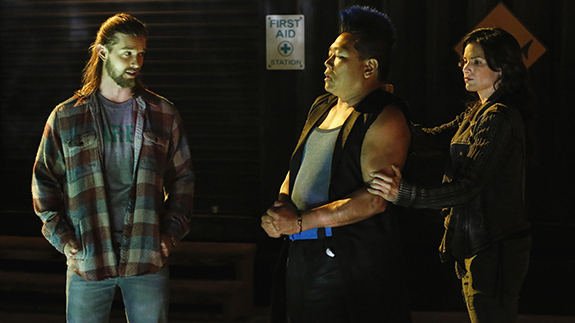 Watch the video slideshow above to see photos from the episode. Batter up!

Watch Training Day on Thursdays at 10/9c on CBS and CBS All Access.