Dianna's Journey on Set
Welcome to Dianna's 2014 Social Ambassadors Blog from Wilmington, NC! Last year we had two Stephen King fans who traveled to set to get all the scoop on Season 1.
For Season 2, Lisa and Dianna will be the Under The Dome Social Ambassadors. They will have the opportunity to explore the set, meet cast members and more! They'll be the bridge between fan and insider, so learn more about Dianna and follow her adventures below!
1. It begins.

2. Dianna gets her Dome swag, including a Stephen King-signed book! She was already super excited, but this just put it over the top.3. The Dome Ambassadors get to set and await the beginning of production.

4. The Dome Ambassadors, Dianna (left) and Lisa (right) hang out in the cast tent during the sweltering shooting conditions.5. Dianna's very own director's chair.
6. Dianna got to meet Lucky, the wardrobe mascot, and check out where Big Jim keep his evil clothes.
7. The Dome Ambassadors on set during filming.
8. Dianna gets the opportunity to meet Barbie (Mike Vogel) at Sweetbriar.
9. Lisa and Dianna take pictures together in the Sweetbriar Rose.
10. Creepy! Dianna visits the underground bunker.
11. Dianna meets Rachelle Lefevre!
12. The Ambassadors stumble upon Stephen King's very own parking spot.
13. The Dome Ambassadors end their tour with a gorgeous Wilmington sunset

14. While the tour is complete, the day is not over as the the Ambassadors head over to a live tweet session with the cast!
15. Dianna shows off her time on set "trapped under the dome" during the live tweet.
16. Dianna takes a pic with Mackenzie Lintz, Colin Ford, Grace Cox and Max Ehrich.
17. Dianna meets the one and only Alex Koch!
18. Dianna thanks everyone at Under The Dome for the time of her life!
Follow Dianna all season long, as she tweets out exclusives from the show. Make sure to follow her:
@FSMMedia
About Dianna - @FSMMedia

Dianna is a married mom of two boys, 1 dog and three cats. She is the owner of FSM Media, LLC and loves blogging.
CBS.com: What was your favorite moment from Season 1?
Dianna:
Most definitely the scenes where the dome comes down, there was the one with the cow that has stuck with me for sure.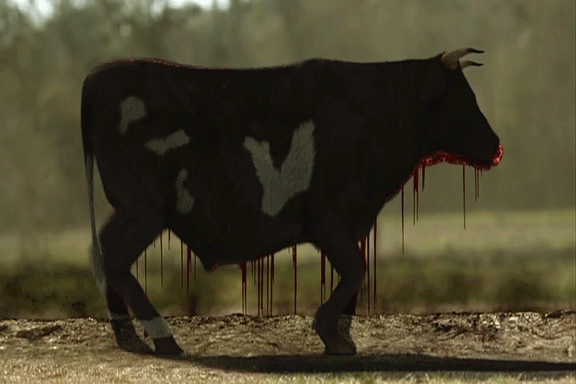 CBS.com: Which cast member would you like to meet the most and why?
Dianna:
Dean Norris
. He is so great in this role and looks like he would be really fun in person, despite his character.
CBS.com:
What part of the set are you most excited to see?
Dianna:
All of it! Seriously, the entire set is pivotal since it is "Under The Dome," so I want to see it all :)
CBS.com: If you were trapped under a dome, which character do you think you would be like?
Dianna:
Julia Shumway, since she is a journalist, and I am a blogger, I would most likely be her. I'd want the answers and would totally blog about it :)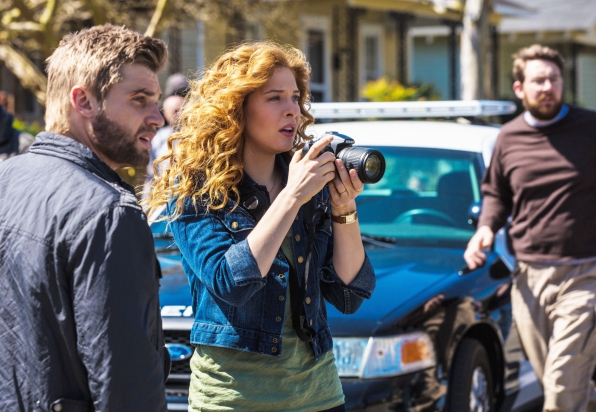 CBS.com: What do you hope will happen in Season 2 of Under The Dome?
Dianna:
I'd love to know why the town was chosen, and why some have seizures when they get near the Dome and say "pink stars are falling, pink stars are falling in lines".
To find out more about Lisa, the other social ambassador, click
here
.
Follow along with Lisa and Dianna's tweets, photos and videos
here.