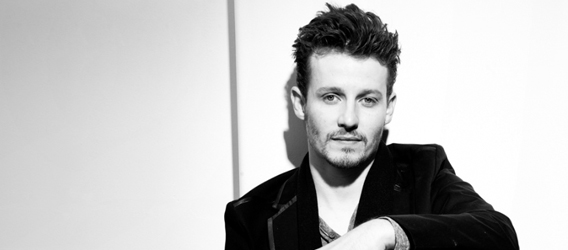 Bliss: Will Power
Blue Bloods' Will Estes doesn't consider healthy living a bore or a chore

The rules for playing an undercover cop are fairly basic: Try not to draw too much attention to yourself. Blend into the crowd. This must be extra hard for Will Estes, who plays Jamie Reagan on CBS' hit drama Blue Bloods. The 34-year-old actor's brooding good looks are pretty hard to ignore. Good thing Estes is a pro, having been a working actor since he was chosen—at age 10, out of a whopping 700 kids—to play the lead in The New Lassie. He later appeared on acclaimed shows American Dreams and Reunion, and in the World War II adventure film U-571.
Off-screen, the Los Angeles native likes to live large, whether he's surfing, cruising around on his motorcycle, taking on an opponent in a martial arts battle or helping to save the environment. A vegetarian, Estes makes sure to fuel his body with key nutrients and exercise often. "I think if you make yourself miserable working out, you'll never really keep doing it," he says. "But if you make a point to enjoy it, do lots of different things and keep it interesting, then it becomes a lifestyle."
And as for staying undercover for long? Good luck with that, Will.