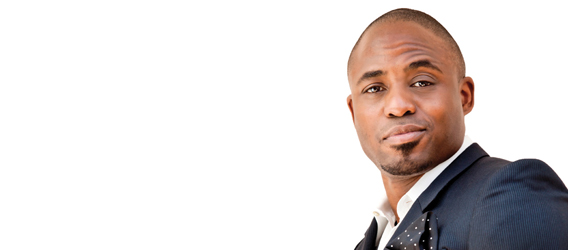 Stars: Game On
Let's Make a Deal's Wayne Brady dishes on signature scents, his travel survival kit and his penchant for PS3

By Yolanda Crous

Watch!: You host Let's Make a Deal, and have a new app called Yowza! and a new online talent show called IAmSomebody.com. You have a lot going on!
Wayne Brady: Which is good—I love being busy.

Watch!: What do you do to relax?
Wayne: As soon as I come home, I'll shut off my brain and spend time with my daughter. Family comes first.

Watch!: What do you two do?
Wayne: We do a lot of drawing and writing. She's incredibly creative. We'll pick a book and turn it into a play. She's a budding clothing designer, so I'll sit still while she's cutting out construction paper and cloth and trying to fit it on my head.

Watch!: What's your morning routine?
Wayne: My daughter is a horrible person to wake up. It's like a scene out of Beetlejuice. We have breakfast and go to school, and I walk her in. We give each other a big kiss and a high-five goodbye.

Watch!: What do you do to get ready for the day?
Wayne: I'm very particular about my skin, because when I was a kid I had pizza face. I use a lotion and cleanser by RéVive. And because I'm a brother and we are susceptible to razor bumps, I use Bump Patrol. I follow up with a moisturizer from Kiehl's. When I shave, I use Pinaud Clubman Virgin Island Bay Rum. It is an amazing feeling to shave and splash it on. That's how I wake up.

Watch!: Do you have a signature scent?
Wayne: Boss Hugo Boss. There's also a thing at Saks where you can make your own fragrance. For years, I've done that. I give it away for gifts.

Watch!: You travel a lot. What do you absolutely have to bring with you?
Wayne: No matter which hotel I go to, I have to bust out my Lysol. I clean the phone, TV, toilet and remote, and then I'm good. I also carry my PS3 with me. I'm an avid gamer. I don't ask for M&M's in my dressing room. I don't ask for champagne. The only thing I ask of whomever is bringing me over to perform is that there is a TV that can connect to my PS3. Don't mess with that.