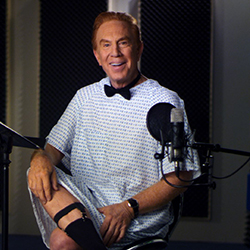 Welcome to the 2014 CBS Cares Colonoscopy Sweepstakes!

If you are the grand prize winner, we will fly you and a companion to New York for three nights in a luxury hotel. And then the main event - you will be driven to the Center for Advanced Digestive Care for a free colonoscopy!

To enter the sweepstakes please click here!

Good Luck!