CBS Mid-Season Schedule Includes Premieres Of Ransom, Training Day, And Doubt
Here's when you can see CBS's new shows and returning favorites.
Posted on Nov 30, 2016 | 11:00am
Mark your calendars! CBS has just announced the premieres dates of their new mid-season shows, along with the schedule for a number of your all-time faves.
New Shows:
Ransom
debuts Sunday, Jan. 1 at 8:30-9:30 PM ET / 8:00-9:00 PM PT before it moves to its regular time slot on Saturday, Jan. 7 at 8/7c. The crime drama is about a world-renowned crisis and hostage negotiator whose team is brought in to resolve the most difficult kidnap and ransom cases. Luke Roberts, Sarah Greene, Brandon Jay McLaren and Nazneen Contractor star.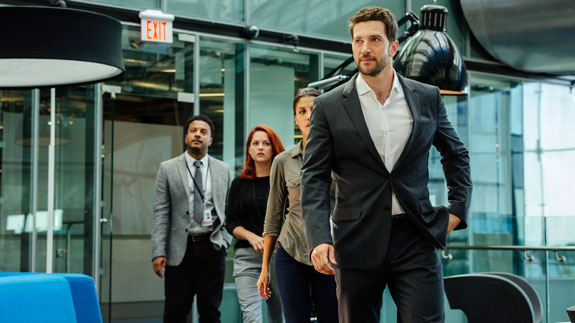 Training Day
premieres Thursday, Feb. 2 at 10/9c. This crime thriller, starring Bill Paxton and Justin Cornwell, begins 15 years after the events of the feature film and is about a young, idealistic police officer who is tapped to go undercover in an elite squad of the LAPD where he partners with a morally ambiguous veteran detective. Katrina Law, Drew Van Acker, Lex Scott Davis, Julie Benz, Christina Vidal and Marianne Jean-Baptiste also star.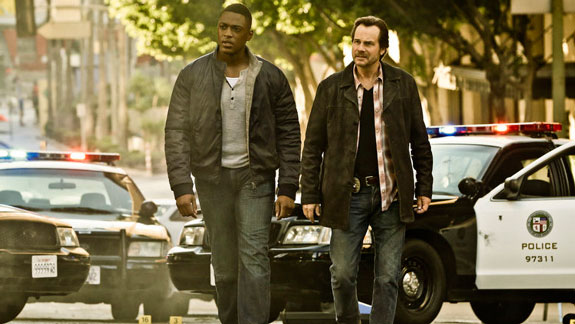 Doubt
premieres Wednesday, Feb. 15 at 10/9c. The new drama stars Katherine Heigl as a brilliant attorney at a boutique firm who starts to fall for her charismatic client, an altruistic pediatric surgeon recently accused of murdering his girlfriend 24 years ago. Dulé Hill, Steven Pasquale, Elliott Gould, Dreama Walker, Laverne Cox and Kobi Libii also star.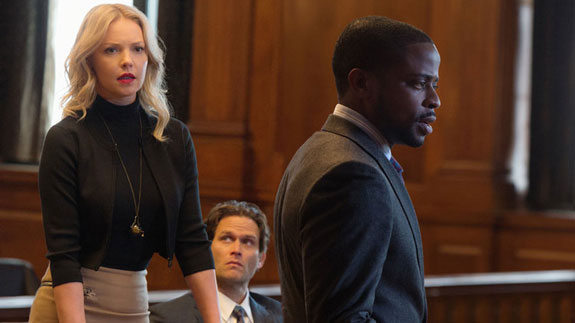 Returning Favorites:
Two-time Emmy Award-winning
Undercover Boss
returns Wednesday, Dec. 21 at 8/7c.
Multi-Emmy Award-winning
Survivor
will kick off on Wednesday, Mar. 8 at 8/7c.
Multi-Emmy Award-winning
The Amazing Race
returns to CBS on Friday, Apr. 21 at 8/7c.
The premieres of
Superior Donuts
and
Criminal Minds: Beyond Borders
will be announced at a later date.
Here's the full schedule:
Wednesday, Dec. 21
8:00-10:00 PM, ET/PT
Undercover Boss
(8th Season Premiere)
Wednesday, Dec. 28
8:00-9:00 PM, ET/PT
Undercover Boss
(Time Period Premiere)
Sunday, Jan. 1 (Football Doubleheader)
8:30-9:30 PM, ET/8:00-9:00 PM, PT
Ransom
(Series Premiere)
Saturday, Jan. 7
8:00-9:00 PM, ET/PT
Ransom
(Time Period Premiere)
Sunday, Jan. 22
10:00-11:00 PM, ET/7:00-8:00 PM, PT
Hunted
(Series Premiere)
Wednesday, Jan. 25
8:00-10:00 PM, ET/PT
Hunted
(2-Hour Episode)
10:00-11:00 PM, ET/PT
Code Black
Wednesday, Effective Feb. 1
8:00-9:00 PM, ET/PT
Hunted
(Time Period Premiere)
9:00-10:00 PM, ET/PT
Criminal Minds
10:00-11:00 PM, ET/PT
Code Black
Thursday, Effective Feb. 2
8:00-8:30 PM, ET/PT
The Big Bang Theory
8:30-9:00 PM, ET/PT
The Great Indoors
9:00-9:30 PM, ET/PT
Mom
9:30-10:00 PM, ET/PT
Life In Pieces
10:00-11:00 PM, ET/PT
Training Day
(Series Premiere)
Wednesday, Effective Feb. 15
8:00-9:00 PM, ET/PT
Hunted
9:00-10:00 PM, ET/PT
Criminal Minds
10:00-11:00 PM, ET/PT
Doubt
(Series Premiere)
Wednesday, March 8
8:00-10:00 PM, ET/PT
Survivor
(2-Hour Premiere)
10:00-11:00 PM, ET/PT
Doubt
Wednesday, Effective March 15
8:00-9:00 PM, ET/PT
Survivor
(Time Period Premiere)
9:00-10:00 PM, ET/PT
Criminal Minds
10:00-11:00 PM, ET/PT
Doubt
Friday, April 21
8:00-10:00 PM, ET/PT
The Amazing Race
(2-Hour Premiere)
10:00-11:00 PM, ET/PT
Blue Bloods
Friday, April 28
8:00-9:00 PM, ET/PT
The Amazing Race
(Time Period Premiere)
9:00-10:00 PM, ET/PT
Hawaii Five-0
10:00-11:00 PM, ET/PT
Blue Bloods