The Price Is Right And Let's Make A Deal Kick Off New Seasons On Sept. 18
Premiere week will feature Drew's 10th year hosting, Wayne's "Premiere Week Prize-a- Palooza," and the biggest prizes ever!
Posted on Sep 13, 2017 | 11:00am
Mark your calendars game show fans, because on Monday, Sept. 18, Daytime Emmy Award-Winning game shows
The Price Is Right
and
Let's Make A Deal
will be returning to kick off fresh new seasons!
The Price Is Right
- Season 46
For
Price
host
Drew Carey
, this season is extra special because it marks his 10th anniversary hosting the longest-running game show on television. Special prizes are in store, as well as the debut of a new game called "Gridlock."
Inspired by Los Angeles' traffic, Gridlock will have contestants playing for a car as they "navigate" their mini game vehicle out of a lane of traffic and into an empty lane by correctly giving the price of the vehicle.
Additionally,
The Price Is Right
is raising the stakes higher than ever in honor of Drew's decade on the show.
How so exactly?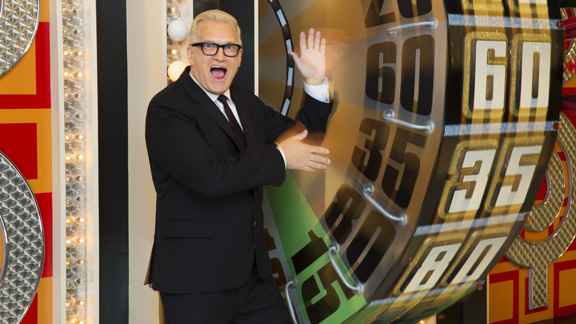 WATCH: Get A Sneak Peek Of Drew Carey's 10 Year Anniversary Kick-Off On The Price Is Right
Well, for this special occasion, if a contestant spins a dollar on the wheel, there will be a $10,000 bonus instead of the usual $1,000 all week long.
Plus, on Monday, Sept. 18, players win a $100,000 bonus if they spin another $1.00 on the wheel.
And, any contestant who wins their pricing game receives a $10,000 cash bonus.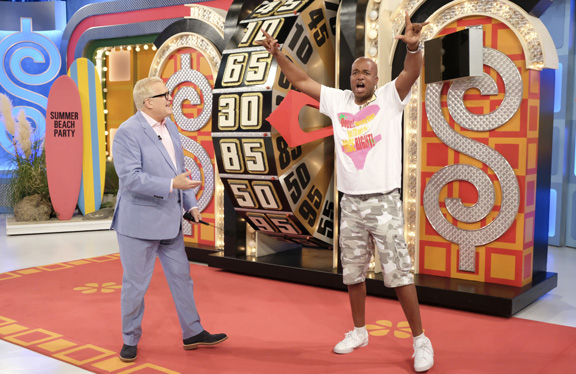 What's planned for the rest of Drew's celebratory week?
Celebrity friends of the show will share special congratulatory messages, including
Stephen Colbert
,
James Corden
,
the hosts of The Talk
,
Pauley Perrette
,
Wayne Brady
,
Jonathan Mangum
, Tim Allen, and more.
On Thursday, Sept. 21, contestants will play games that premiered during Drew's tenure on the show, including the one he created, "Rat Race." Plus, the models will present a special Drew Carey-themed tribute showcase.
Then, on Friday, Sept. 22, the festivities will conclude on with a showcase showdown that will go down in the show's history when the show gives away the most money
ever
spun on the wheel.
Stay tuned!
Let's Make A Deal
- Season 9
For
Let's Make A Deal
's Season 9 premiere on Monday, Sept. 18, host Wayne Brady will bring all the fun with "Premiere Week Prize-a-Palooza," offering traders the opportunity to compete for more than $1.1 million in cash and prizes on a sleek, remodeled set.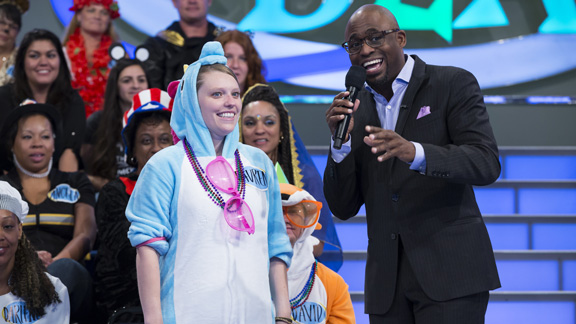 Also, for the first time at the beginning of each show, Wayne will reveal a sneak peek at some of the biggest prizes being offered that day, from luxury cars to a trio of trips around the world.
Looking ahead deeper into the season,
Let's Make A Deal
will share special themed episodes, including a "Wonderful World of Wayne Brady" week, filling the audience with special groups Wayne has chosen to honor, from teachers to grandparents; a Prom episode with a theme selected by fans through social media; and a salute to the game show's landmark 1,500th episode.
Sounds like
Let's Make A Deal
will be starting Season 9 with a bang!
WATCH: Let's Make A Deal Launches Season 9 With "Premiere Week Prize-a-Palooza"
​Tune in to the season premieres of
The Price Is Right (
11:00 AM-12:00 PM, ET; 10:00-11:00 AM, PT) and
Let's Make A Deal
(check local listings) on Monday, Sept. 18 on CBS and
CBS All Access
.