Who wouldn't want to live in a New York apartment for free? Probably a lot of people would, but here's another question: Would you want to live in New York for free if it meant living in an apartment sandwiched between your doting, meddlesome parents and your brother and his family?

It's a tricky situation for sure, one that's bound to be rife with family drama—and that's precisely where we find 9JKL's Josh Roberts (Mark Feuerstein), a recently divorced, out-of-work actor who moves home to New York and into an apartment right between his parents and brother.

WATCH: Your First Look At 9JKL, Which Premieres Monday, Oct. 2 At 8:30/7:30c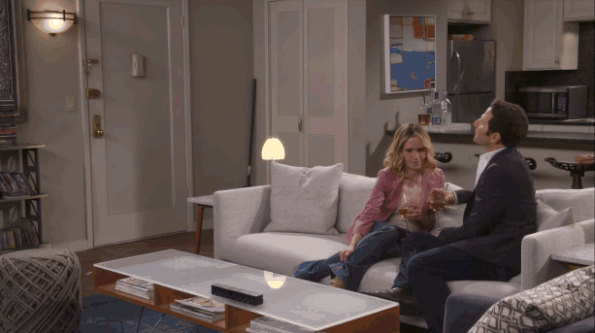 Between his mother's (Linda Lavin) overbearing tendencies, his brother's (David Walton) competitiveness, and his father's (Elliott Gould) perpetual over-sharing and underdressing, Josh's patience is given a run for its money.

Still, Josh knows that he'd be truly lost without the love and support of his family. Here are even more loveably eccentric families from some of your favorite CBS shows!

Watch the series premiere of 9JKL on Monday, Oct. 2 at 8:30/7:30c on CBS and CBS All Access.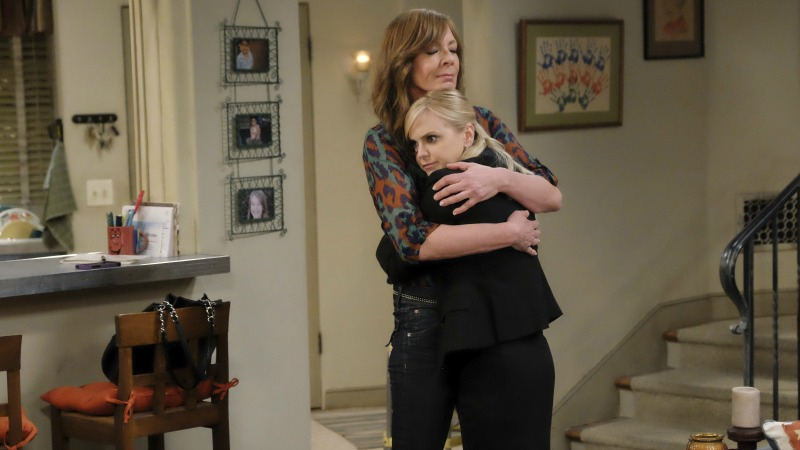 Bonnie and Christy Plunkett (Mom)
As a recovering alcoholic, now-sober Christy (Anna Faris) wants to continue to keep her life together. And her mom, Bonnie (Allison Janney), is also trying to maintain her sobriety. Bonnie hasn't always been the best mom to Christy, but she, like her daughter, is eager to start over.

Between their checkered history and challenging life stories, the hilarious mother-daughter duo need each other even more than they'd care to admit.

Watch the Season 5 premiere of Mom on Thursday, Nov. 2 at 9/8c on CBS and CBS All Access.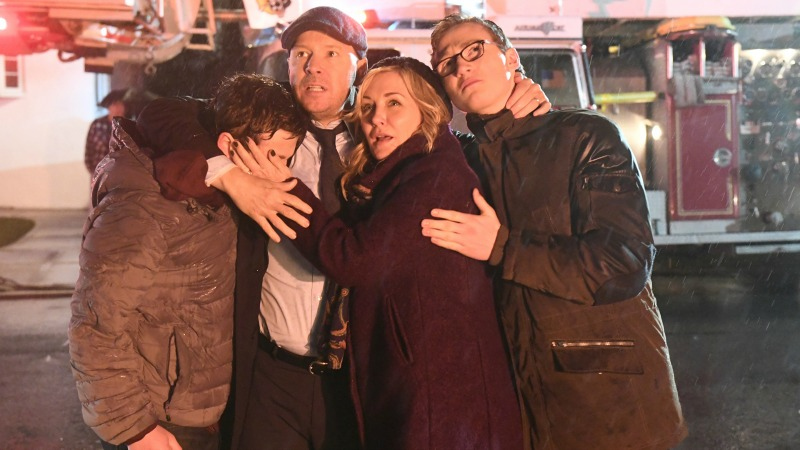 The Reagans (Blue Bloods)
What happens when a prosecutor, two detectives, and a police commissioner walk into a house? Sunday dinner with the Reagan family! With diverse opinions on everything, this family's weekly meal is always served with a side of perspective.

No subject is safe from a debate, and it's not uncommon for the Reagans to get under each other's skin. But at the end of the day, this law-enforcing family's love for each other is bulletproof.

Watch all-new episodes of Blue Bloods on Fridays at 10/9c on CBS and CBS All Access.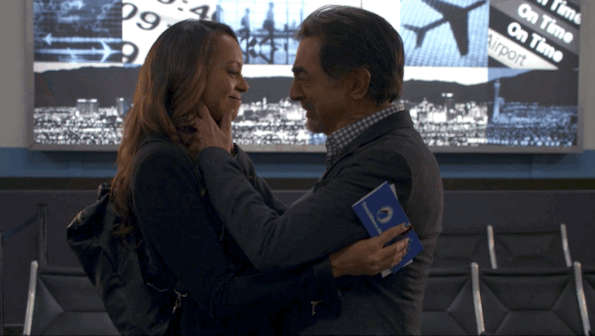 SSA David Rossi and Joy Struthers (Criminal Minds)
SSA David Rossi (Joe Mantegna) is notorious for many things: his skills as an FBI profiler, his success as an author, and his love of bachelordom. So you can imagine his surprise when he realizes that, after more than 20 years, he has a daughter and a grandson.

Since his discovery in the Season 10 episode entitled "Fate," Rossi has turned into the quintessential family man. Even so, many grandparents are already aware that they have a kid prior to learning that their kid has a kid.

Watch all-new episodes of Criminal Minds on Wednesdays at 10/9c on CBS and CBS All Access.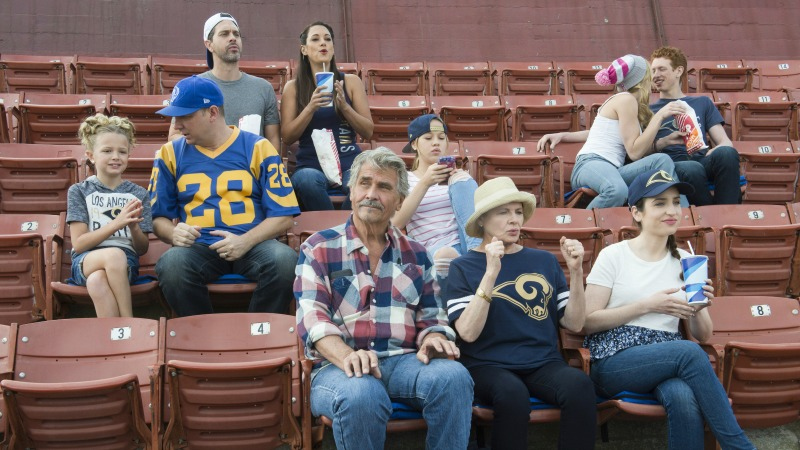 Joan and John Short (Life in Pieces)
It's safe to say that Joan and John Short's home is the hub of their large (and definitely eccentric) brood. With one son living in their garage and another squatting in the backyard, coupled with plenty of visits from the rest of the clan, Joan (Diane Wiest) and John (James Brolin) make for one patient couple.

Watch the Season 3 premiere of Life in Pieces on Thursday, Nov. 2 at 9:30/8:30c on CBS and CBS All Access.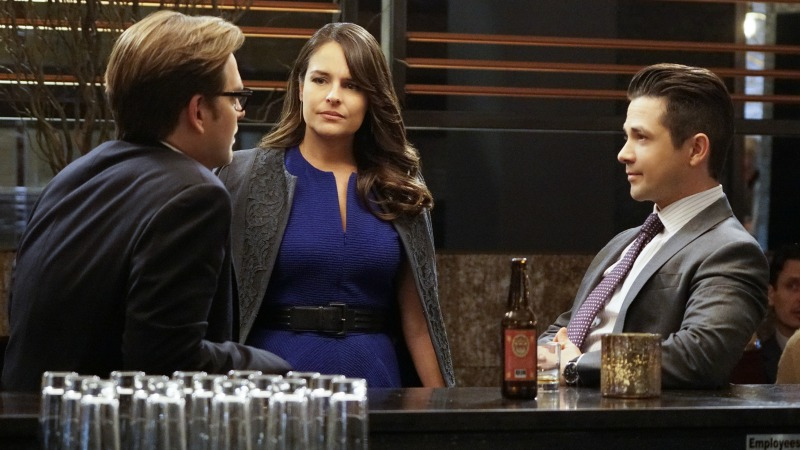 Dr. Jason Bull and Isabella Colón (Bull)
As best friends and coworkers, Benny Colón (Freddy Rodriguez) and Bull (Michael Weatherly) share something truly special: Isabella.

Yep, Isabella is Bull's ex-wife and Benny's perfectionist sister. That in mind, it doesn't take much to imagine how tense those Colón Family Thanksgivings must have been.

Watch all-new episodes of Bull on Tuesdays at 9/8c on CBS and CBS All Access.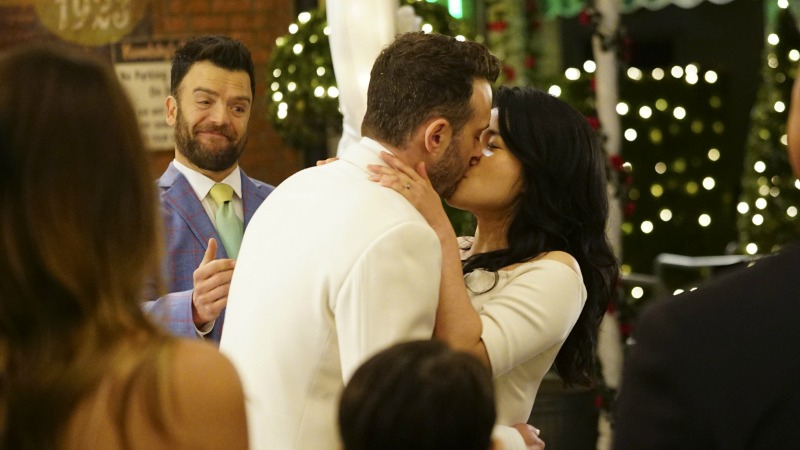 Toby Curtis and Happy Quinn (Scorpion)
Toby Curtis (Eddie Kaye Thomas) has loved Team Scorpion leader Happy Quinn (Jadyn Wong) from Day 1. He's patiently waited for the mechanical genius to come around and return his affections, often braving a number of wrenches thrown into their relationship.

Like most couples, #Quintus has had their fair share of ups and downs—mostly in the form of mortal danger and mass destruction.

To make matters even more complicated, Happy was married to Walter (Elyes Gabel) when Toby proposed. Now that's an awkward day at the office.

Watch all-new episodes of Scorpion on Mondays at 10/9c on CBS and CBS All Access.